Insight of WISE-IoT
WISE-PaaS/EdgeSense: A Comprehensive Development Environment for Smart Edge Computing
The WISE-PaaS/EdgeSense software platform, which provides a new generation of IoT solutions, serves as a bridge that connects users with the cloud.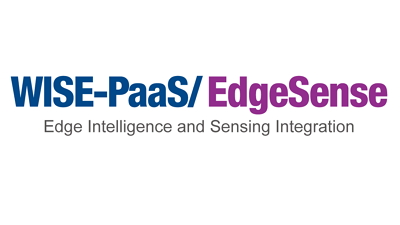 News
11/6/2017

Advantech today announces the release of WISE-PaaS/EdgeSense, an edge intelligence and sensing integration software solution that incorporates sensor data aggregation, edge analytics, and cloud applications for the rapid and easy acquisition/analysis of real-time data from which operational intelligence can be derived

9/28/2017

Advantech, a global leader in embedded computing and IoT technology, is pleased to announce that its highly standardized M2.COM IoT LoRaWAN™ certified sensor node WISE-1510 with integrated ARM Cortex-M4 processor and LoRa transceiver, is able to provide multi-interfaces for sensors and I/O control such as UART, I2C, SPI, GPIO, PWM, and ADC.

8/4/2017

The WISE-PaaS Marketplace is an online software store that features Advantech's exclusive software services, diverse IoT cloud services, IoT security services, WISE-PaaS IoT software services, and solution packages pre-packaged into Advantech Edge Intelligence Servers (EIS).