Introduction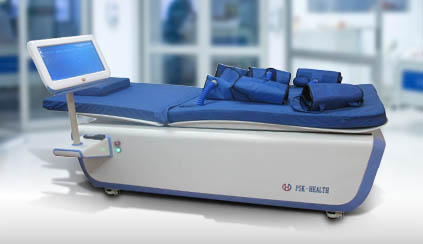 PSK-Health Sci-tech Development Co., Ltd , a large equipment manufacturer in Chongqing, China with a staff of 200 employees and three factories, produces EECP (Enhanced External Counterpulsation) systems which are very specialized cardiology platforms. EECP is a technology which is safe and non-invasive, and brings relief to patients suffering from specific heart-related problems, including angina and cardiomyopathy, by improving blood supply, and absorption of oxygen and glucose vital tissues. The systems are supplied to hospitals worldwide. Their current system relied on notebook computers and an all-in-one computer. The manufacturer was looking for something more reliable to provide long-term, sustainable operation.
Solution
PSK chose Advantech for its solution. This was based on Advantech's track record of over ten years of experience in designing healthcare equipment, consistent high marks in delivering great product quality, and its global warranty services. In addition, they were attracted to Advantech's design capabilities, fanless systems, and efforts to create bacteria-resistant, easy-to-clean surface areas in its product lines. PIT-1502W was chosen and incorporated into the EECP product. PIT-1502W has a 15.6" touch panel and a slim design with a focus on healthcare applications. It provided the manufacturer a system with SFDA YY-0505, FDA, and CE medical certifications, and was very suitable for the EECP equipment platform with a customizable Embedded OS/BIOS and front bezel. PIT-1502W is fanless, and easy to clean with anti-bacterial agents. The platform is a long-term, stable Advantech product which eases the concern of the manufacturer over future RMA needs.

System
The medically-certified PIT-1502W has many attractive features, including its balance between slim design and powerful performance. It is equipped with an Intel® Atom™ dual-core processor, electrically isolated I/O (COM & LAN), standard VESA mounting, and is easily programmable to meet the specific needs of the manufacturer. PIT-1502W brought to the EECP system a powerful touch computer withcustomizable embedded OS/BIOS. The front bezel of the unit was also customized by the manufacturer to meet its equipment profile. RS-232 connectivity allowed PIT-1502W to act as an HMI system delivering information from the EECP components. This facilitated doctors in using the platform.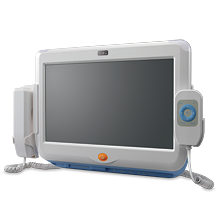 Benefits
PSK is quite content the new system. Primary benefits cited were:
• Medical certifications, including SFDA YY-0505, FDA and CE ratings
• Stability over extended lengths of operation
• Reduction in RMA issues
• Suitability with the rest of the EECP equipment, thanks to customizable OS/BIOS
• Custom front bezel to tailor the design to their needs
• Fanless operation with an easy-to-clean surface area