VEGA-3300 Real-time 4K/8K HEVC Encoder, Decoder & Transcoder Cards
Bring IT Cost Efficiencies to Media Solutions
Advantech VEGA-3300 Series of ultra-low power UHD video processing cards enable real-time HEVC processing at up to 20x less power consumption than a software-only solution. These compact plug-in media accelerators provides OEMs with the technology to accelerate the heavy-lifting part of the media workflow without otherwise losing capacity or adding more servers.
The VEGA-33xx ultra-low power add-on PCIe cards can deliver unrivaled video processing capability to IT-based infrastructure platforms, allowing servers to do more of what they are good at, and significantly reducing power, cost and footprint of high-density solutions.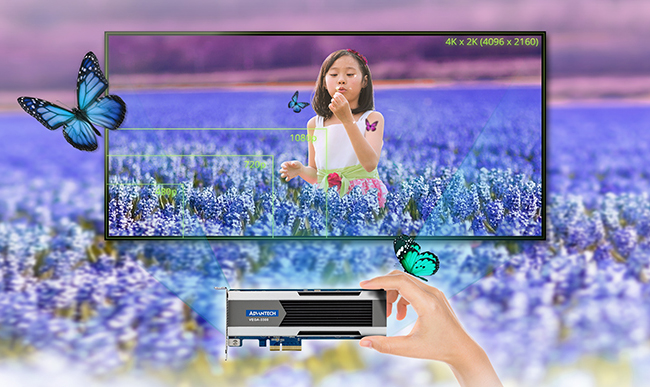 ✔ Real-time UHD HEVC
4:2:2 10-bit Capable




✔ Ultra-low Power &
Compact Footprint




✔ Plug-in PCIe Format &
Easy to Integrate SDK



The VEGA-3300 Series comes with a user-space Linux or Windows SDK package supported by Advantech software engineering team that features a RESTful API and includes an FFmpeg plug-in to streamline new product development and the integration into existing applications.
Quick Links