Wireless Solution for Debris Flow Monitoring System
7/13/2012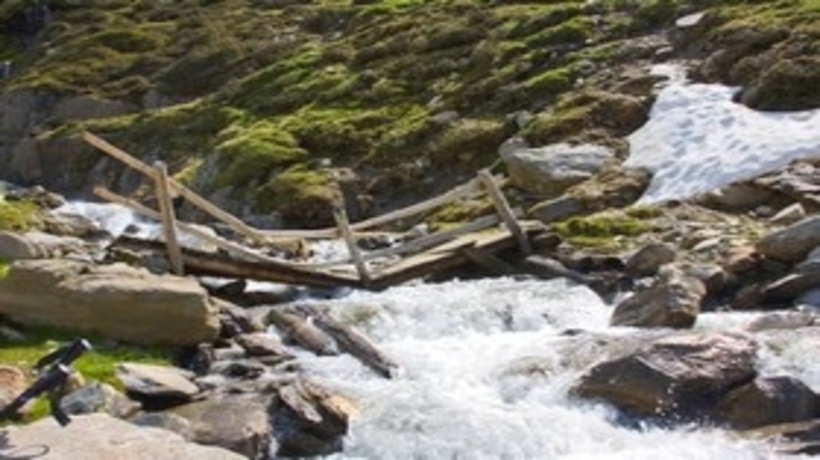 Taiwan is located in a subtropical zone with high temperatures and large rainfall. On average, between three and four typhoons hit Taiwan every year, providing much of the island's water supply, but also causing damage, flooding, and landslides. In order to reduce the occurrence of disasters and protect all citizens, the government commissioned an academic institution to conduct the long-term monitoring of debris flow by using technological products to detect changes in the environment. However, these expensive devices must be placed in mountainous areas or at the upper reaches of the river, often resulting in damage when a disaster occurs, and sometimes causes millions of NT dollars of loss. With this in mind, the Taiwanese research institute plans to adopt wireless devices with distributed architecture to more accurately acquire real-time data as well as reducing the risk of equipment loss.
The monitoring systems were set up close to the potential sources of debris flow. The previous system used fiber optic equipment with several sensors which, whilst achieving high data transmission speeds, have the problem of using physical cables. To solve this problem, a wireless solution becomes the first choice for the Debris Flow Monitoring System. Since they would be installed in sparsely populated areas which lack electricity, the new system needed to consume very little power. In addition to requiring a stable operation and real-time data collection, all of the devices must be industrial-grade to meet the challenges of the harsh environment.
| | |
| --- | --- |
| Product | Description |
| ADAM-2017Z | Wireless 6-ch Analog Input Node |
| ADAM-2520Z | Wireless Sensor Network Modbus RTU Gateway |
| UNO-1172A | Intel® Atom™ D510 DIN-rail PCs with 3 x LAN, 2 x COM, VGA, Mini PCIe, PC/104+ |
| | 250 kS/s, 12-bit, 16-ch Multifunction PCI-104 Module |
Advantech's wireless solution consists of low power consuming devices and a fanless PC with high speed PCI acquisition card. Through the use of an ADAM-2017Z wireless 6-ch Analog Input Node, the signals from the temperature and humidity sensor, anemometer, rainfall meter, and soil moisture sensor can be transmitted to the measurement center which is equipped with a computer and the ADAM-2520Z Wireless Modbus RTU Gateway to receive real-time data.
The ADAM-2000Z modules support Over The Air (OTA) firmware updates, which integrate a stable backup buffer and secure mechanism allowing wireless module firmware updates during operation. Due to the low power features of the wireless modules, IEEE 802.15.4 network standard and OTA firmware update functionality, Advantech's ADAM-2000Z input/output and sensor modules powered by two AA Alkaline batteries consume very little power, making them perfect for the remote monitoring application.

As for the high-speed data acquisition, Advantech used an UNO-1172A with a PCM-3810I Multifunction PCI-104 Module to collect the vibration signals. With an Intel® Atom™ D510 as its core processor, the UNO-1172A offers high-performance computing and low power consumption to satisfy the customer's needs. Meanwhile, unlike other sensors, the displacement sensor receives thousands of pieces of data of per second so the PCM-3810I with its high sampling rate is the ideal product to meet the demanding requirements. The products also support wide operating temperature ranges and are moisture proof to meet the demands of the harsh environment.
Facing the challenge of climate change, soil and water conservation is a priority for many countries. By assembling the above-mentioned devices into a box, Advantech's wireless solution is not only suitable for quick installation in difficult areas, but can also be used as a distributed architecture toimplement the monitoring system. Through this solution, the monitoring system no longer needs to be attached in one place but can be flexibly deployed according to the weather conditions. During typhoon and flood seasons, the system can sustain the operation for several weeks by using batteries and taking advantage of the low power features. Furthermore, Advantech is capable of providing various products and expertise to support environmental monitoring projects as well as being willing to cooperate with government and academic institutions to protect the public and preserve the environment.