WISE-PaaS Enables IoT Applications and Upgrades in Textile Plant
7/30/2015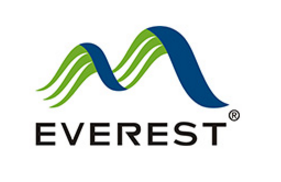 IoT-Enabled Asset Tracking Facilitates Business Intelligence



Introduction
To eliminate the inefficiency of conventional manual practices, a textile company in Taiwan established an IT taskforce responsible for implementing IoT applications. The company then joined the Advantech WISE-Cloud Alliance to gain access to the best technology support. They utilized the WISE-PaaS to deploy IoT applications in their efforts to achieve an "Industry 4.0" manufacturing environment and more intelligent business practices.
Challenge

At any given time, the textile company's manufacturing base in Kaohsiung has up to 2,000 carts in use. These carts are pushed from room to room, carrying materials or semi-finished products. Previously, only apaper with a hand-written description was attached to each cart. This traditional method of process recording made product tracking and locating extremely difficult. Additionally, because the company's sale representatives often transported hundreds of cloth samples to overseas tradeshows, collecting the feedback of potential customers was challenging. Therefore, the company desired an intelligent solution for tracking assets at their factories and recording customer responses at tradeshows in order to better identify customer interest and market trends through data analysis.
Solutions

With the assistance of the Advantech WISE-Cloud Alliance program, the textile company deployed an indoor RTLS system at their Kaohsiung facility. Two Wi-Fi/BLE tags were attached to each cart. One tag for transmitting production data, and the other for location reporting. Electronic tags were also attached to all tradeshow samples. Tag movement triggered theautomatic display of product information on an Advantech digital signage player, as well as the collection and recording of customer interest. With WISE-PaaS, customers can leverage various RESTful APIs for data collection, sensor/device management, big data analytics, and Machine Learning. Most importantly, WISE-PaaS offers easy access across programming platforms and can be integrated with existing management platforms to improve products/services and business intelligence.

Advantage

IoT-Enabled Electronic Production Records and Asset Tracking
The functions of the RTLS in this textile plant are twofold - One is the building of production track records concerning materials, components, and manufacturing processes; the other is position tracking. The indoor RTLS system is a typical IoT application; it is a cost-efficient solution that combines wireless technology to implement electronic management and real-time asset tracking. This system significantly improved the company's production line efficiency, contributing to their efforts to achieve an "Industry 4.0" manufacturing environment and boost competiveness. The WISE-PaaS provides RESTful APIs with integrated RTLS sensor/device and location management in map-view, ensuring effortless and intuitive asset tracking. These integrated tools allow users to locate any cart in near real-time and manage production records easily and effectively.

Collection of Consumer Behaviors for Responsive Displays and Analytics
During tradeshows, the small e-tag attached to each cloth sample counts the number of times the sample is picked up, as well as the length of time it is reviewed, providing valuable insights into consumer preferences. Additionally, when a sample is picked up, an Advantech DS-570 signage gateway transmits related product information to a nearbyscreen for display. Analysis of the cumulative data collected from various tradeshows provides valuable business intelligence regarding consumer interests and trends in various world markets. With WISE-PaaS, the company's IT department does not have to spend time constructing or reconstructing the IT infrastructure. Instead, they can focus on the development of specific applications. Furthermore, all data can be pushed into the cloud for retrieval and subsequent analysis at the company's Taiwan headquarters.

About WISE-Cloud Alliance
Advantech WISE-PaaS provides WISE-Cloud Partner Alliance program to further cultivate IoT business potential. Within the Alliance, academia-industry innovation cooperation can also better help existing solutions. Advantech offers to WISE-Cloud alliance members: an IoT development starter kit, SDK/Protocols, 180 day Microsoft Azure service, professional consulting and technical training services, businessmatching making, co-mar¬keting programs and more, to shape the win-win strategy needed to succeed in the IoT market.