Efficient Arm Mbed Device Management for Smart City
7/17/2017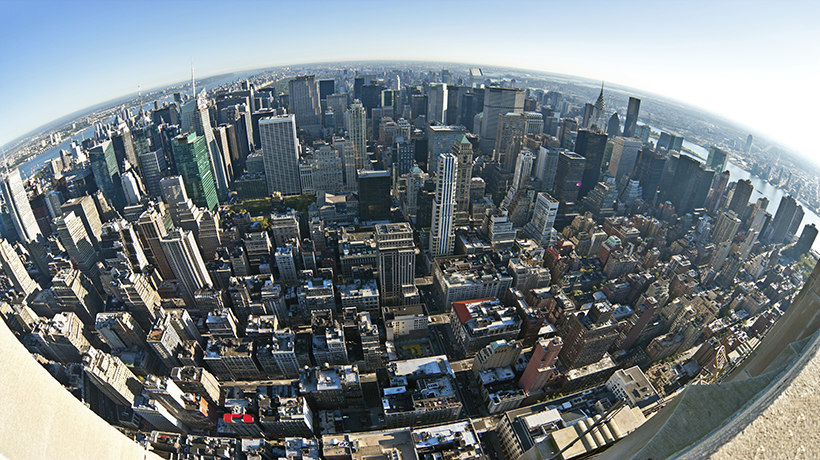 Introduction
IoT and sensing technologies are improving our quality of life in many ways, from intelligent transportation, to smart street lighting, to smart medical services, to smart metering; making cities into smarter, more efficient cities that offer new convenience and innovative services.
Smart Metering Underway
Riding the digital tide, many public utilities have started to test smart metering of power, water, gas or other energies, using integrated sensors and communication devices that enable real time data acquisition, automatic billing, cloud-based management, and event-triggered notifications.
Cloud-monitored Energy Consumption
With smart meters, the utilities can monitor energy consumption from a remote dashboard, visualizing data collected from households, companies, and other users, without on-site visits and manual recording. Bills can be generated automatically and efficiently while cumulative data can be analyzed and historical trends can be graphed to provide insights for decision-making on energy-saving plans in pursuing a smarter and greener city.
Value Added Services Can Be Built Up
Further innovative services can be developed by system developers or 3rd party application providers. For example, specific users may review their power/water/gas usage bills with a dashboard displayed on web browser-based devices such as computers, smartphones or iPads. Control algorithms can also be implemented at the device-end to enhance safety–for instance, a digital gas meter can trigger a supply shutdown if it detects gas leakage or wildly abnormal use.
Advantech-Arm Partnership Provides IoT Solutions
Advantech has initiated an IoT partnership program. Customers who join the program can access WISE-PaaS Marketplace and select software packages provided by ecosystem partners including Arm. As many of today's sensing and IoT products are based on Arm processing technology, system integrator may choose to access Arm Mbed Cloud and use Arm IoT software solutions for developing Smart City device deployment and management, with optimal hard- and soft-ware integration, cost-effectiveness and security.
Application Requirements
Smart City applications often require the deployment of huge numbers of devices over a large area, and the efficient, large-scale deployment and management of application devices at an affordable price is crucial for success.
Solution
For Smart City applications, Advantech proposed an Arm-based soft- and hard-ware solution, combined with LoRa long-range/mid-range communication, and Arm Mbed Cloud Platform Services, which are optimized for device provisioning and management at scale. At the hardware level, Advantech WISE-1510 was proposed for deployment of sensor nodes, and WISE-3610 series for IoT gateways; both are Arm-based products with a RISC architecture featuring economic efficiency.
Device On-boarding
Due to the seamless hard- and software integration and the Arm's unique on-device trust mechanism, the solution simplified device on-boarding with quick and secure device registration and provisioning, saving time and resources needed for deploying a large scale IoT system.
Remote Monitoring
With services and solutions provided by Arm Mbed Cloud, an SI can easily and quickly provision functions including data acquisition, remote monitoring, and device management. Software updates can be implemented over the network from a remote management center with end-to-end security, eliminating the need for onsite visits and manual practices.
Data Visualization
The human review of data or device status needs a display interface to visualize information. Arm Mbed Cloud also provides tools for developing a dashboard to present data with figures, tables, or plain text. User-end dashboards can also be developed that let utility subscribers use browser-supported devices to review their energy use and billing.
Event Notifications
The SI can also use tools provided by Arm Mbed Cloud to create logic rules for triggering short message notifications as part of billing system or alarm system management. RESTful APIs are provided to bridge IoT devices and enterprise software and web apps.
Big Data Analysis
When accumulated device data in the cloud data lake grows to a scale sufficient for big data analysis, analytic tools are also available for users to extract meaningful information that can help the city better understand its energy consumption and map out strategies for energy conservation.
Cost-effective Communication
Such Smart City applications require constant delivery of large amount of small data packets to the cloud, so Advantech recommends the use of LoRa wireless communication for data transmission; it features lower power, lower maintenance cost, and reliable data delivery over long distances.
Advantech Hardware Support
At the hardware level, Advantech WISE-1510 is recommended for deploying wireless sensor nodes, and WISE-3610 for wireless IoT gateways; both are based on a simplified RISC structure using Arm processors or microprocessors and supporting a variety of communication methods including low power LoRa LPWAN.
Benefits
Enables large-scale data acquisition, real-time monitoring and data analytics so as to provide reports and produce bills, helping to create new business models

Allows secure and energy-efficient connectivity of huge amount of devices with easy integration, and facilitates efficient and effective device management –Leverages reliable and economic communication method for long range data transmission and reduces the overall cost for IoT system operation

Paves the way to big data analyses to provide insights for improved energy saving policies pursuing a smarter and greener city