Power & Energy
7/29/2015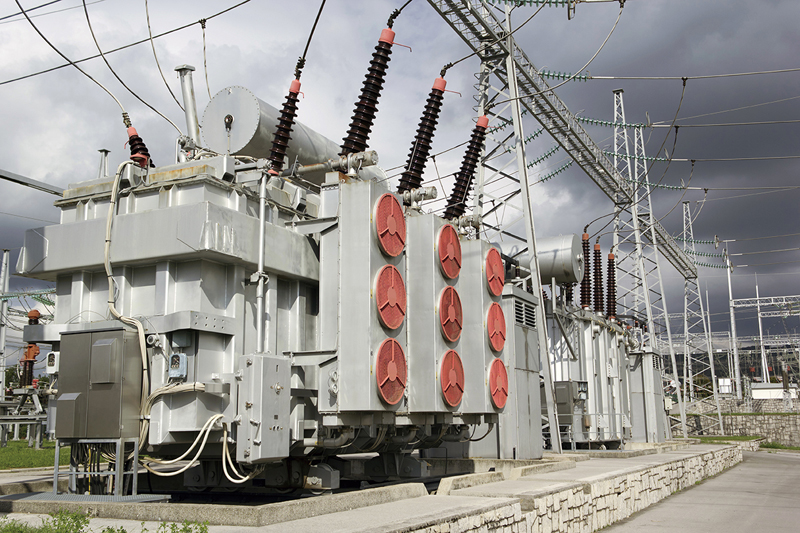 Introduction
The world's electricity system is undergoing profound changes for a number of reasons: among them the sharp rise in electricity consumption in emerging markets, the increase in producers connected to the network due to the liberalization of the electricity market, and the integration of intermittent renewable energy sources due to new greenhouse gas emission goals. At the same time, the electrical system must continue to meet the stringent requirements of quality and service, keeping the balance between supply and demand, and maintaining both safety and security at all levels. To meet these requirements, the electrical system is evolving in several areas, in particular in transmission and distribution, data collection and communication, and in applications and services. Smart grid technology deployment is taking place on all these levels in an attempt to modernize the network and respond to ongoing changes, while meeting the requirements of safety, quality and stability.
Smart grid technologies cover many application areas, which span the entire electrical system, from production and transport to user-specific distribution. As such, a variety of technologies are required to optimize the operation of the electrical system and provide advanced interfaces for better decision making. These include power electronics, sensing and measurement, communications, and advanced control. Some of the technologies required are still under development, such as fault tolerance, superconductivity, power storage and the deployment of more intelligent devices, while others are considered mature and are already being deployed. Although many new power electronics, communications and computer technologies are still in the research or demonstration phase, their broad deployment needs to be integrated into profitable business models. Today, the electrical system is gradually becoming fully optimized and the majority of the market's application domains have already deployed these new technologies to some extent; however one of the biggest difficulties lies in the ability to maintain or improve the reliability and security of the existing power grid while introducing cutting edge technologies.
In electrical transmission, advanced smart grid devices enable existing transmission lines to deliver maximum power and help stabilize the grid with precise power control. High-voltage direct current (HVDC) for example has evolved as the preferred technology for moving large amounts of power across long distances resulting in overall higher efficiency than equivalently-sized AC systems. Higher efficiency means a lower transmission cost, helping renewable energy compete against other power sources. In addition, HVDC is alsoused to connect offshore wind farms and so facilitates the integration of wind power. HVDC transmission is used to import and export electricity as it enhances system stability, allowing the operator better control over power flow. In the future, wide area monitoring systems are expected to reduce the number of catastrophic blackouts and generally improve the reliability and security of energy production, transmission, and distribution, particularly in power networks with a high level of operational uncertainties. Finally, at the data collection and communication level, supervisory control and data acquisition systems (SCADA) analyze real-time grid conditions, providing data for fast power adjustments.

Power Substations
Power substations are key to transforming the voltages produced in generating stations to a higher one for transmission and then back to a lower one that is ready for use in our schools, local businesses and in our homes. And as these substations are generally situated very close to where we live, electricity companies also take extra care to ensure that they are secure both from a physical perspective as well as a functional one. Today's control systems provide increased automation and monitoring of conditions at substations and often make use of fiber-optic communications for high-bandwidth transmission between the central control room and substations. Modular circuit breaker monitoring systems for example are designed to facilitate all the measurements associated with the operation of a substation's switchgear bay. The monitoring equipment in the local control bays is close to the transducers and other signal sources while all of the bay data is transmitted along a fiber cable using TCP/IP. Overall this makes wiring simpler and provides a very flexible interface for the connection of most substation and external networks. CompactPCI-based industrial computer system and data acquisition cards can provide the data capture and storage facility required for substation monitoring. A range of transducers provides the input to signal conditioning modules, which provide data to the acquisition cards. The modules set off alarms in the event of performance limits being exceeded. In order to overcome noise interference and to eliminate ground loops, a radial, fiber optic communications system connects the individual bays to a central data server in the control room. The server typically provides a visual description of alarms along with a monitoring system data and connects via LAN, WAN, or modem to allow remote access and the overall substation performance to be assessed. Fiber communications also allow an increased number of higher definition video surveillance cameras to be installed at many unmanned power substations for enhanced monitoring and control purposes in addition to a traditional SCADA application monitoring data and alarms.

Enter CompactPCI
For over a decade, power and energy integrators have been deploying rugged electronics systems to monitor power substations using various embedded technologies, and for some key players CompactPCI was a technology of choice. CompactPCI is a very high performance industrial bus based on the standard PCI electrical specification in rugged 3U or 6U Eurocard packaging, and unlike its desktop cousin, uses a high quality 2 mm metric pin and socket connector that meets IEC and Bellcore standards. As CompactPCI boards are inserted from the front of the chassis and I/O can be broken out from the front panel (or the rear) this makes it ideal for installation, cabling and maintenance requirements in substation environments. CompactPCI supports 8 slots, allowing additional processing or I/O to be added as required and offers a packaging scheme that is well suited for use in industrial applications. Just like in the telecommunications sector, several power and energy OEMs have adapted their own proprietary systems to integrate with CompactPCI technology in a proprietary fashion. This allows them to leverage commercial off-the-shelf technology for faster development and timely upgrades to the latest technology in the same way as a standard user. It also gives them the ability to upgrade fast in case of component or manufacturer obsolescence. Advantech has been serving mission critical industrial markets with CompactPCI boards and systems for over 10 years, assisting industrial OEMs and network equipment providers to successfully design and integrate CompactPCI.
Companies like Advantech apply solid lifecycle management processes to handle component obsolescence and know how to step in when a key supplier announces the end of a product line and a board that meets the same form, fit and function is urgently required. Advantech's CompactPCI team for example understands the impact this can have on a customer's product portfolio and is committed to providing long-term technology support and timely new product introductions so that customers can choose when to upgrade their equipment based on strategy and market demands, well ahead of silicon end-of-life scenarios.

Customized COTS (C2OTS)
In addition, no two suppliers' seemingly identical CompactPCI boards are exactly the same and features may differ in many ways: like a missing I/O port or connector or custom IPMI features which are often
implemented on one board but not on another. That's where Advantech's "Customized COTS" program comes into action. Because Advantech designs standard products with later customization in mind, their processes are tailored to support what they term as a "Customized COTS" business model. The model offers significant flexibility over a "standard-product-only" roadmap by supporting changes ranging from branding, cost optimization, mechanical and schematic changes, as well as the integration of a customer's proprietary IP.
MIC-3396 6U CompactPCI board - 4th generation Intel® Core™ technology for performance

For applications in Power and Energy which also require processing intensive tasks such as workstation graphics and encryption, the MIC-3396 6U CompactPCI SBC offers a seamless upgrade path to OEMs with higher levels of performance and richer features. The board supports the latest Intel® Core™ i3, i5 and i7 processor SKUs in 22nm technology and an Intel® QM87 PCH with embedded graphics for up to 3 independent displays. It fits in a single 4HP slot with up to 8GB of on board ECC DDR3 memory expandable to 16GB via an SO-UDIMM module. I/O expansion is ensured by a PMC/XMC slot while mass storage is available with onboard 2.5" SATA-III and Cfast support. On-board flash and RTM-based SATA-III storage options are also available. Independent gigabit Ethernet ports cater to a wide range of integration options with dual GbE connectivity to front, rear and PICMG 2.16 ports.

MIC-3328 3U CompactPCI PlusIO board – Where next generation I/O and legacy support work together
Designers opting for 3U CompactPCI have often selected the MIC-3328 because it provides legacy CompactPCI connectivity via an onboard bridge and offers an I/O migration path to PICMG2.30 PlusIO. The board thus maintains backwards compatibility and interoperability with legacy systems, while making state-of-the-art serial interfaces such as Gigabit Ethernet, PCI express, USB and SATA available for use on a rear transition module (RTM) or on a hybrid backplane supporting legacy I/O cards as well as CompactPCI Serial peripheral cards. In industrial applications such as power and energy, the MIC-3328
offers a smooth, risk-free and future-proof migration path from legacy parallel PCI bussed CompactPCI system to the latest serial interface standard predominant in the computer industry. With full backwards compatibility to CompactPCI, customer investments stay protected while platform enhancements and innovation can take place thanks to the new serial interfaces. Support for industrial Ethernet protocols such as ProfiNet, EtherCAT and Powerlink is available via the broad PICMG ecosystem of suppliers.
CPCI-8220 – An intelligent I/O carrier for maximum single-slot I/O density and low power
The CPCI-8220 is an intelligent I/O carrier board based on the power-efficient, multicore Freescale QorIQ P2040 processor. The board is designed for operation in rugged industrial and defense environments where harsher environmental specifications are required, such as extended operating temperatures, shock and vibration. The board is already being commissioned by customers in
several applications, namely railway infrastructure, smart grid power control, and simulation within the aerospace industry. The two PMC/XMC slots offer the highest single board density available designed to support high performance mezzanine cards. Fordesigners and integrators already deploying applications based on previous generation Freescale PowerQUICC® III designs the CPCI-8220 offers an upgrade path and a bridge to newer generation technology for increased performance and greater product longevity.
Summary
Advantech believes that its Customized COTS approach is critical to the long-term success of each of its customer's CompactPCI deployments. Its development and manufacturing strategies have been adapted to encourage customization innovation, delivering complex CompactPCI products based on standard off-the-shelf models which can be uniquely tailored to meet each customer's specific needs. With Customized COTS, Advantech believes it can help keeping many CompactPCI-based designs at the core of mission critical operations in sectors, such as power and energy, well in to the future.