COM Express Mini Module Enables Locomotive Remote Monitoring and Diagnostic System
9/30/2015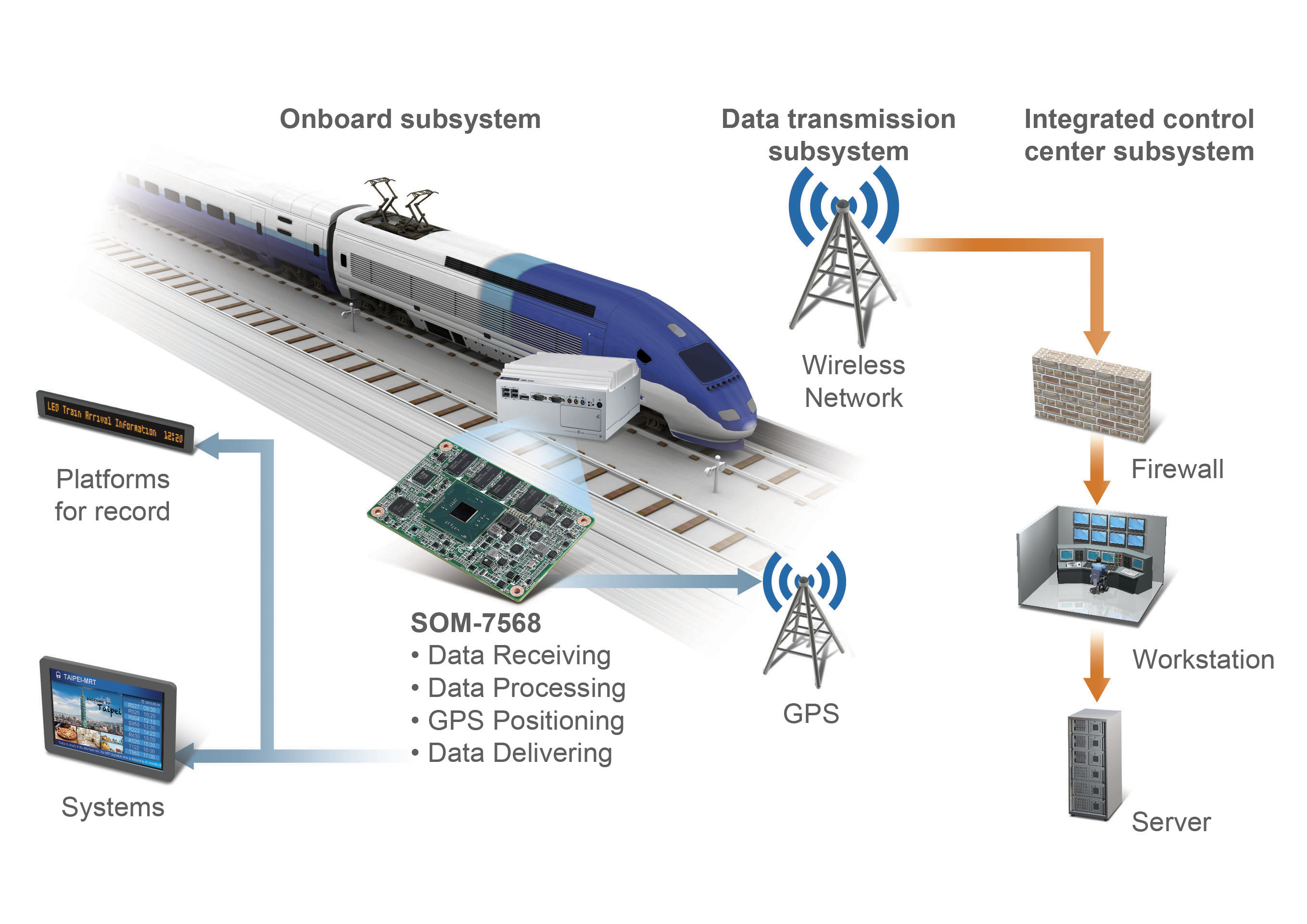 COM Express Mini Module Enables Locomotive Remote Monitoring and Diagnostic System

Introduction
A customer needed to create a wireless transmission platform to operate between railway locomotives and their control center. The system would integrate all locomotive travel logs and malfunction information, collecting, processing, and transmitting data between the vehicles and the command center; it should also provide locomotive locations, real-time status data monitoring, real-time fault alarms, remote diagnostics, video surveillance, statistical analysis, onboard electronic records management, an expert support system, information sharing, and a functional interface, as well as conducting detailed analysis by calling various specialist software packages.

SOM-7568 Function Block in application

Challenges
Since the system would be used on railway locomotives,the operating environment would be demanding. Space was at a premium, and the system must remain reliable in spite of constant shaking and vibration; it must also be fanless, yet able to function under a wide range of ambient temperatures.
Advantech Solution
We recommended Advantech's COM Express mini to the customer. The dimensionsof the SOM-7568 are 84mm x 55mm. Other keyfeatures of SOM-7568 are:
l Intel® Pentium® and Celeron® N3000 Series SoC
l Dual Channel DDR3L 1600 non-ECC onboard memory up to 4 GB
l Supports HEVC/H.265, H.264 MPEG2 HW Decode
l Supports rich display interfaces: LVDS/eDP, HDMI/DisplayPort/DVI
l iManager, WISE-PaaS/RMM and Embedded Software APIs included
Advantages
Daylight Readability and an Easy-to-use Interface
The customer was more than satisfied by the SOM-7568, equipped with the latest Intel® Atom™ processor. Its significantly improved CPU performance fulfilled the target performance requirements. Environmental conditions in the transportation business, especially the vibration and shock encountered, demand rock-solid, dependable performance. The on-boardmemory and storage served by the COMe SOM-7568 high-precision connector provide outstanding shock resistance.In addition, the on-board storage capacity can be adjusted from 4GB to 32GB to suit different system requirements. As part of the COM express mini series, the SOM-7568 is about the size of a business card, with low power consumption, and it fully supports fanless cooling with no problem at all. It thrives across a wide range of temperatures,ensuring stable operation at different latitudes.

Application Diagram