Parallel Signal Adapter for Data Communication in Lottery Machines
11/15/2015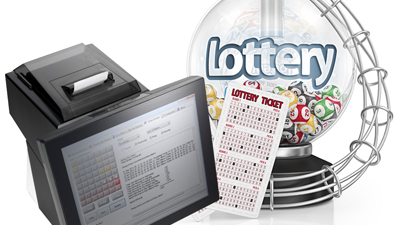 Introduction
These days, most countries operate national lotteries that provide entertainment, as well as offering the dream of untold wealth for ordinary people, which is why they are so popular the world over. Recently, global sales in the lottery industry have seen a huge growth, which has seen it become the sixth largest industry in the world. Lottery machines can be installed in various locations such as in public malls and sports stadiums, which is why they need to be well integrated with data communication technologies.
Application Requirements
A lottery vendor in Europe was planning to develop a lottery system aimed at lottery selling, and lottery ticket dispensing. To achieve complete automation of data, either randomly selected or determined by customer, they needed to integrate scanning, processing and printing functions into their machines. And because lottery ticket printing machines use traditional parallel connectors, and because most main boards in the current market don't have printer ports, the client needed a special solution.
Project Implementation
Advantech provided an integrated solution to customer: Advantech 3.5" SBC
PCM-9376
with minPCIe expansion interface, plus the miniPCIe USB to Parallel Printer module—
EMIO-100P
. With this combination, they could achieve simple system integration without spending additional cost and time on customizing the main board.
Advantech
EMIO-100P
provides a combo solution to quickly convert USB signals to parallel port signals compatible with most supported drivers. Thus, it allows special parallel printers to connect to the USB port, making lottery ticket printing simple. Advantech
EMIO-100P
is designed as a high-quality module type combo solution according to IEEE 1284 specification. Fully USB 1.1 compliant, the adapter supports bi-directional parallel interface communication between the USB port and parallel port.
EMIO-100P
is USB signal ready on both MiniPCIe side (Pin 36, 38) and Pin Header side (USB1) for flexible choice.
Connecting the adapter to the printer's parallel port and plugging it into the lottery computer's USB port or Hub,
EMIO-100P
is as easy as a using a regular parallel cable, and with the faster data transfer rate the USB interface provides, printing data transmission is faster which saves waiting times and increases the turnover rate for lottery vendors accordingly.
Benefits:
Standard Mini-PCIe interface for easy integration with the main board.
Combo solution for quickly converting USB signals to parallel port signals compatible with most supported drivers.
Learn more Advantech extension modules from
here
.