Arm Mbed End-to-End Security Protects Data in Smart Manufacturing
7/17/2017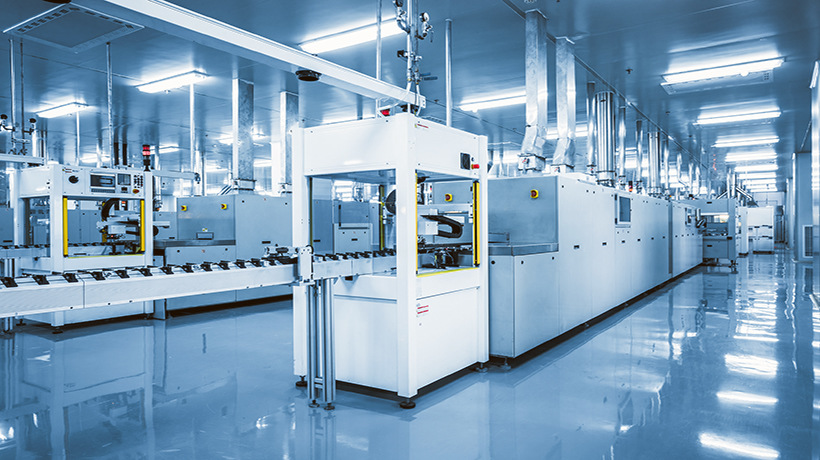 Introduction
The thriving IoT technology has brought us to a new world of opportunities as well as new threats. Vulnerability in banking systems is exposed to new genres of digital heists; under-protected medical systems may incur malicious hacks tampering with medical records or treatment dosages; embedded web servers or devices in Smart Factories could be susceptible to white collar crimes where business secrets are stolen and sold.
IoT Brings New Threats
The Industry 4.0 trend involves connecting a huge number of devices and other factory assets to the Internet or even to the cloud in order to achieve high efficiency, high quality production. And a more effective security solution providing protection from the root to the top is needed, and fast, to protect many mission-critical applications from mishap or damage.
Arm's Revolutionary Security Strategy
Today the great majority of the world's deployed sensing equipment uses Arm processors or microcontrollers inside the units. As Arm rolled out its TrustZoneR technology, which built a trust mechanism into the chip through semiconductor design, this hardware-based strategy is expected to deliver system-wide protection, ensuring more reliable data flow in the IoT world.
Security: Managed by the Cloud But Enforced by the Device
This on-device trust mechanism enables trust verification via TSL security protocol in combination with "golden keys" issued by the cloud management, which together provide a shield against insecure software and non-trusted data, securing device registration and device provisioning as well as reliable data transmission.
Arm-based Secure Wireless Deployment for a Power Plant
In the past, due to reliability and security concerns, wireless communications were seldom used for monitoring mission-critical facilities such as power generation plants. However, the use of cabled communication, including serial or Ethernet communications, required the deployment of complex wiring, space compromises, and added burdens to management. But now, the advancements in wireless communications security are making things different. A large Asian electricity company is initiating a plan to replace its existing in-plant voltage monitoring system based on RS-485 serial communications with a whole new wireless solution provided by the Arm-Advantech partnership.
Advantech-Arm Partnership Pledges Better Protection
Advantech has teamed up with Arm in providing an Arm-based wireless solution for this power company, which leverages Arm's unique, cutting edge security technologies built into the chip. Advantech proposed its WISE-1520 for sensor nodes and WISE-3620 for the IoT gateways, both using Arm's latest chips and supporting low power and efficient Wi-Fi communications.
Application Requirements
A smart factory has many sensors collecting operating and production data, such as motor vibration rates, pH values, pressures, temperatures, humidity, and a lot more. Analyzing the collected data often produces actionable business intelligence. A comprehensive security solution is needed to protect these kinds of data from leaking during the processes of data generation, storage, and transmission. Furthermore, as a smart factory often downloads software from the cloud or makes changes to the firmware from a cloud management platform, secure firmware/software updates are key for IoT security. For a power plant, which is a critical part of public infrastructure, security is a priority concern in choosing communication methods.
Solution
For the power company, Advantech provided an Arm-based wireless LAN communication solution that featured low power, high economic efficiency, and paramount security; it was deployed at the company's power generation plants with sensors to collect data including interphase voltage, phase current and phase difference for monitoring purposes.
On-device Protection with Arm TrustZone
In addition to traditional cloud security solutions, which usually have security managed and enforced from the cloud, the Arm Mbed Security platform has trust managed from the cloud but enforced by the device. One of the most remarkable Arm security technologies is Arm TrustZone, which separates secure and non-secure worlds in hardware, and keeps non-secure software blocked from accessing secure resources directly. Within the processor, software either resides in the secure world or non-secure world, and a switch (debug) between the two worlds is accomplished and monitored by software (Cortex-A) or by the core logic (Cortex-M). This concept was extended beyond the processor to include memory, software, bus and peripherals within a SoC, providing a foundation for system-wide security covering firmware, peripherals and I/O ports.
Cloud Access Secured with Golden Keys
When a SI or IoT user accesses Arm Cloud Services, corresponding golden keys are generated from the cloud to secure data transmissions and software updates in the trusted zone.
Advantech Hardware Products Have Arm Security Embedded
The Advantech WISE-1520 sensor node and WISE-3620 IoT gateway adopted Cortex processors and have TrustZone and other security technologies provided by Arm embedded. The Advantech IoT hardware products also have Advantech's IoT software platform WISE-PaaS pre-installed, which provides access to an assembly of cloud services, including Arm Mbed Cloud. We believe that a bottom-to-top Arm architecture reinforced by the Advantech ecosystem partnership will guarantee optimal integration, scalability, and security for Smart Factories and other security-critical IoT applications.
Benefits
Hardware-based Arm security provides device-root protection from the chip to the cloud, ensuring trusted connections, cloud access and data transmission

Wi-Fi WLAN communication provides a cost-effective wireless communication method for delivering small data packets in a smart factory environment, ending the need for inconvenient and messy cables and wiring

Customers can develop their own security solutions based on a well-prepared platform, supported by Advantech and Arm technologies