Advantech's Enterprise-Class SATA SSD Implemented for Urban Security
1/7/2016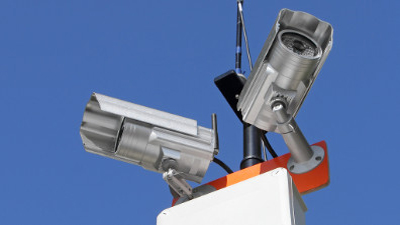 Introduction
Demand for video surveillance and traffic control systems is growing because of increased infrastructure investments related to the construction of smart cities. The ongoing rise in video resolutions has also generated a need for enhanced video compression capabilities and greater storage capacities. The performance of video surveillance storage is crucial to ensure the continuous recording of multiple video channels. Additionally, for outdoor applications, system durability and resilience to extreme temperatures, shock, and vibration are significant design concerns.
Application Requirements
This project involved equipping a high-speed rail system in China with a suitable surveillance system. Considering the environmental vibrations resulting from railway operations and the differing climates at each route destination, the surveillance system needed to be rugged, support a wide temperature range, and feature a secure locking mechanism. Additionally, to establish a surveillance system containing 5 SATA bays for storing video footage, with each storage drive handling 6 channels of H.264 HD video, the customer required a high-performance, enterprise-class SSD. Further considerations included the protection of passenger privacy and the prevention of unauthorized access or theft of surveillance footage, which necessitated enhanced security measures.
Project Implementation
Through consistent teamwork, Advantech's Design-to-Order Services (DTOS) team was able to streamline the entire design process and satisfy the customer. To fulfill the customer's requirements, Advantech developed a custom surveillance system equipped with a high-performance, enterprise-class
SQFlash 910S
series SATA SSD for more efficient disk usage. Advantech's SQFlash 910S enterprise-class SATA SSD with SATA III interface offers the ultimate computing performance with sequential read/write speeds of up to 550 MB/s and a 4K read/write IOPS of over 100,000. The inclusion of a voltage stabilizer provides sufficient protection from power fluctuations and electromagnetic interference (EMI) during operations.
For enhanced security, SQFlash offers a Flash Vault function for storing confidential data in hidden drives that can only be accessed using designated software with acce
ss privileges. The SQFlash SSD controller IC also supports AES-256 internal encryption with the inclusion of an AES chip that encrypts all data before it is written to the Flash IC. Thus, even if raw Flash IC data is maliciously obtained, the data will not be decodable.
With its ruggedized hardware, superior computing performance, and extensive security and data protection functions, Advantech's
SQFlash 910S
series enterprise-class SATA SSD provides a reliable total storage solution for surveillance systems.
Benefits:
High-performance computing system facilitates multi-channel surveillance and flexible management.
Reliable, ruggedized industrial-grade system has the durabilityto withstand extreme operation environments.
The comprehensive security functions supported by SQFlash enhance the overall system security and data protection.