Increasing Productivity and Accuracy of HDD Read-Write Head Lapping Machine
12/28/2015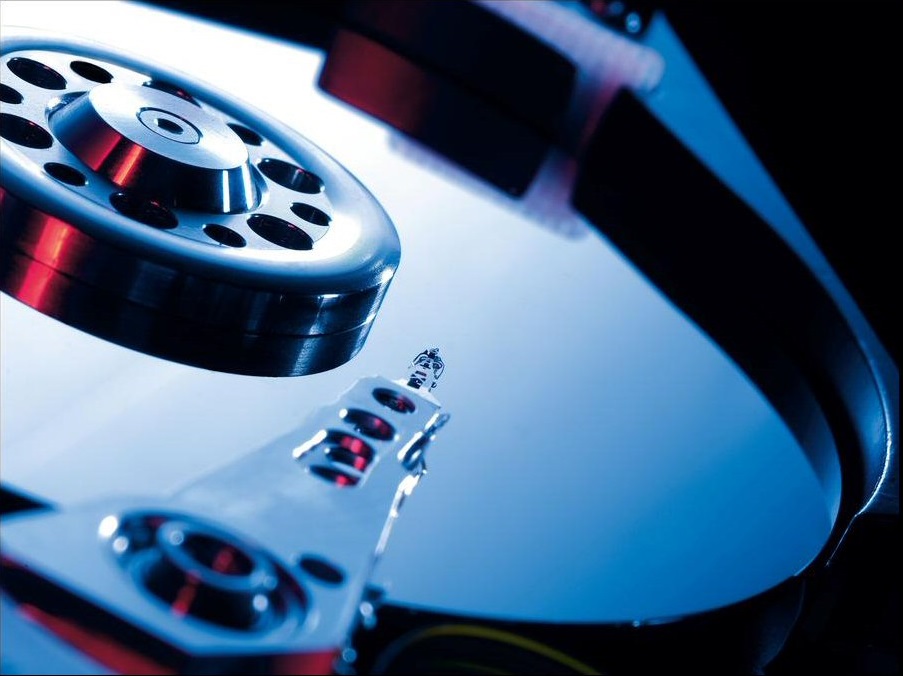 Introduction
Hard Disk Drives (HDD) are the primary repository for digital data. Since maintaining a competitive advantage in HDD manufacturing depends on cost, quality, and lead time, manufacturing equipment plays a decisive role in ensuring production lines achieves optimum productivity and the products continue to meet and exceed stringent quality standards. Manufacturing many of the HDDs components requires extreme precision especially the HDD read-write head, for which accurate control is essential during the lapping process.
System Requirements
In order to provide the best quality finished product, a precision machining equipment provider has designed a new lapping machine for HDD read-write head manufacturing. This 20-axis motion control system executes a multi-step polishing process against rotating surface plate and can carry out the two workpiece polishing processes at the same time. Because the new automatic machine integrates more interface cards and control devices into the limited equipment space, and its functions are more complex than before, the company was looking for a complete hardware solution with excellent functionality to accurately perform each lapping movement while collecting the diverse signals of peripheral devices. Meanwhile, custom firmware was also necessary to provide the customer-specific functions to control the manufacturing process with greater flexibility.

System Description
When equipment providers are designing advanced precision machining machines, choosing the right components determines how successful it can be. For this project, the related motion control cards and interface cards greatly influence the system overall speed, accuracy and manufacturing quality. Accordingly, Advantech suggested a DSP-based multi-axis motion control solution for direct integration in space-constrained machine to accomplish high-precision lapping control. The solution adopts an industrial grade computer to combine a four-axis servo/stepper motor control card for synchronized motion control; a 64-ch digital I/O card to connect diverse peripheries (e.g. sensor, solenoid valve, switch and indicator); and an eight port RS-232 communication card to control torque and pressure.

Foremost among them, the PCI-1245 is a 4-axis universal PCI card equipped with high-performance DSP and SoftMotion algorithm to perform the motion trajectory and timing control to meet the synchronization in precise movement. Due to meet the demands of the unique polishing speed rate, Advantech's technical engineers quickly developed the customized firmware in a short period of time to provide the required functions for equipment developers to more precisely control the execution process and easily optimize their mechanism designs. Unlike other competing products, Advantech's solution handled the motion control functions through DSP, so the polishing control is unaffected by the PC's CPU performance.

Besides the PCI-1245, which is installed in an IPC-610 4U Rackmount Chassis with Visual Alarm Notification and PCE-5126 motherboard, there are another two control cards installed to help provide the client with the desired functionality.
The PC-1756 is a64-ch Isolated Digital I/O PCI Card, and in this scenario is used for digital signal path: sensor, solenoid valve, switches & indicators.

The PCI-1620 is an 8-port RS-232 Universal PCI Communication Card used to control the torque sensor and pressure sensor.

System Diagram
Conclusion
With a broad product portfolio and extensive expertise in industrial applications, Advantech is capable of offering a one-stop total solution which not only includes various products that customers need but also is a high-performance and customized system, thus enabling equipment supplier to develop the state-of-the-art manufacturing machines as well as minimizing developing time and cost.
Precise motion control is central to achieving the high quality manufacturing standards. Good motion control products with exceptional services improve the entire process accuracy and accelerate the development speed. Advantech's customized solution provides value-added services effectively assisting the customer in enhancing its manufacturing process technology of HDD read-write head.
As well as a high degree of customer satisfaction with the bespoke hardware, Advantech's ability to provide technical support and integration consulting services makes this equipment provider more likely to use Advantech's products in the future.