Welding Robots in China - Faster, Stronger, and Increased Productivity
12/29/2015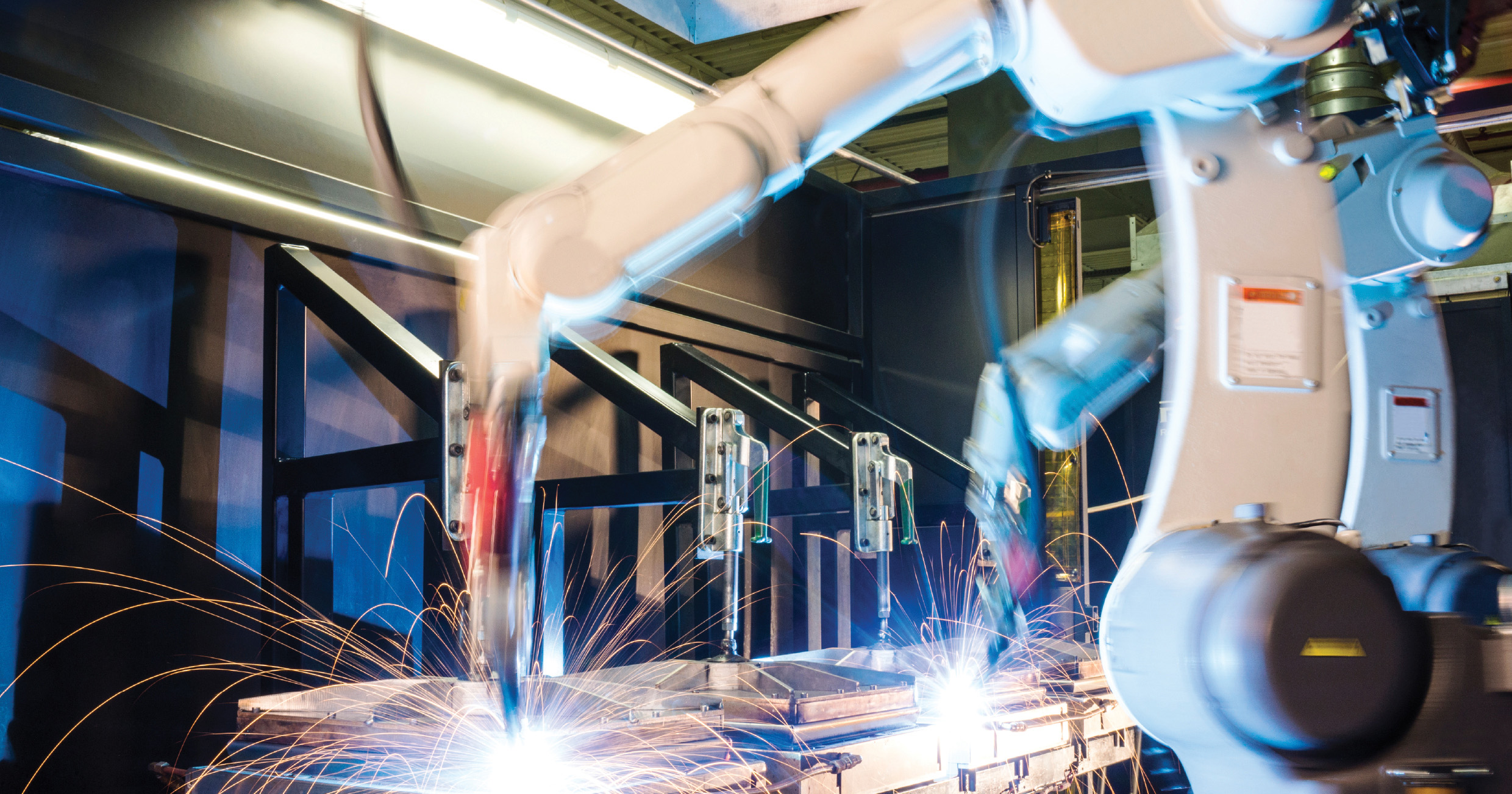 Over the last decade, China has seen rapid development of its welding equipment industry, and it has become the world's largest producer and exporter of welding equipment.
In recent years, automation equipment and welding robots have developed radically, and since China is already the world's largest market for industrial robots—sales last year grew 54% from 2013.
Challenge
Early welding robotics lacked flexibility since all welding processes and welding parameters were set in advance based on operating conditions. But with the development of intelligent network technology, a real-time sensing and dynamic control system was developed to quickly respond to the changing welding environment. This next generation of welding robot provides real-time, high speed and accurate motion control with vision sensors at the welding head for fast real-time adjustment.
Solution
EtherCAT is a popular industrial standard for robotics and motion control systems because of its high-precision, open structure, ease of integration, and cost effective features. For autonomous welding robotics, the vision sensing system detects changes in the external environment and informs the robots which can adjust welding parameters in real time. Advantech's MIO-2263, with Intel Gen 7 graphic core, Intel i210 Ethernet and USB 3.0 allows customers to implement the EtherCAT master and vision sensing systems easily.
Outstanding CPU and Graphics Performance with Dual USB 3.0 Interfaces
MIO-2263 graphics is based on Gen 7 IntelR Graphics Architecture with support for DirectX 11, Open GL 4.0, and full HD video playback. Hardware acceleration for video decoding is enabled for H.264,MVC, VPG8, JPEG/mJPEG, VC1/WMV9, and MPEG2 standards. With improved media and graphics performance, plus USB 3.0, MIO-2263 is ideal for the vision sensing system.
Highly Reliable Design for Embedded Applications
MIO-2263 complies with the IEC standard for Electro Static Discharge protection for the COM port transceiver with15kV air gap protection/8kV contact protection for RS-232. MIO-2263 was designed with 100% solid capacitors which give better reliability than electrolytic capacitors, and its high Tg PCB value (TG-170) means the PCB is more stable under high temperature operation.
Industrial Cloud Computing Client with WISE-PaaS/RMM
MIO-2263 includes Advantech's remote management software WISE-PaaS/RMM, which builds intelligent management functions into embedded computing applications, ensuring continuous system uptime, and reduced maintenance cost. SUSIAccess constantly monitors the health of multiple devices and sends out alarm notifications via e-mail and SMS messages, and provides other powerful utilities such as System Recovery (powered by Acronis), System Protection (powered by McAfee) and Remote KVM for protection and recovery of any system faults.
Advantech Solution
MIO-2263
• Great graphics capability
• Built-in high speed USB3.0
• Generic Intel Ethernet controller
• Strict criteria on design and material
• Remote software package support