Enriching the Shopping Experience with Precision Marketing
3/1/2016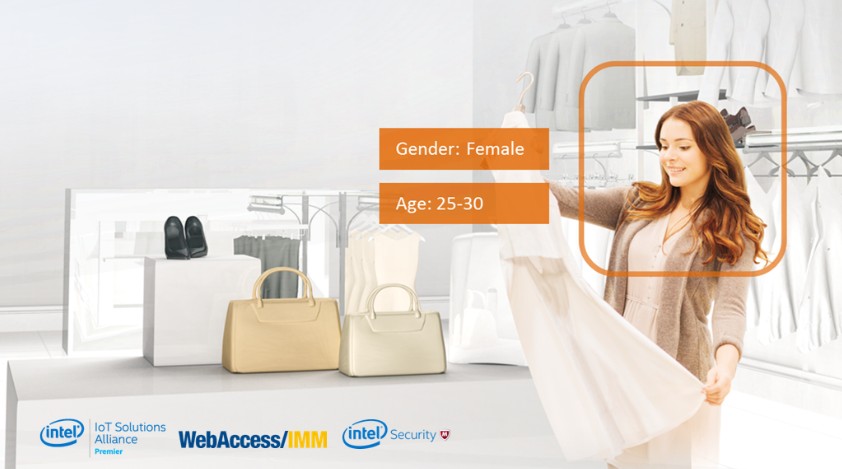 Retail branches are using increasingly sophisticated technologies to maximize marketing and customer service opportunities with highly customized messaging that more precisely collects and analyzes customer data and behavior to deliver a more personalized shopping experience.
Using a digital signage player integrated with facial recognition software, digital signage can now ensure that a woman watching a display will be presented with information on women's fashion for example, rather than information about men's clothes. Stores can also arrange for fast re-stocking of best-selling products in order to maximize their turnover.
Problems
Many retail stores run signage on TVs or PCs for recycled advertising content. Those signage players are usually managed by a store manager instead of a centralized control center so keeping content fresh and relevant is difficult, as is the prevention of unauthorized use of removable storage devices which is also an issue. So retailers are looking for digital signage solutions that can deliver targeted messages to specific audiences to increase sales and revenues.
Solutions
Advantech DS-080, the world's slimmest industrial grade 4K digital signage player guarantees smooth 4K visual communication powered by 5th generation Intel® Core™ i5/ Celeron processors. DS-080 comes bundled with WebAccess/IMM signage software for content management and McAfee for security. The web-based platform enables users not only to remotely control multiple displays from a centralized control center, but also to schedule content delivery in real-time. McAfee helps protect unauthorized content and malware from being displayed or installed.
To achieve precision marketing, DS-080 with its camera on top of the display, can be integrated with advanced facial recognition functions to analyze the age and gender of customers who have stopped by and delivers relevant ads to each shopper. Real-time gender and age information is obtained by analyzing the faces in the camera. The information can also be combined with store locations, sales promotions, sales data, and weather information to provide various business intelligence reports. The solution helps to analyze customer trends in different store locations and suggests the most suitable sales strategies and marketing campaigns for each store.