4K IP Live Production
7/7/2017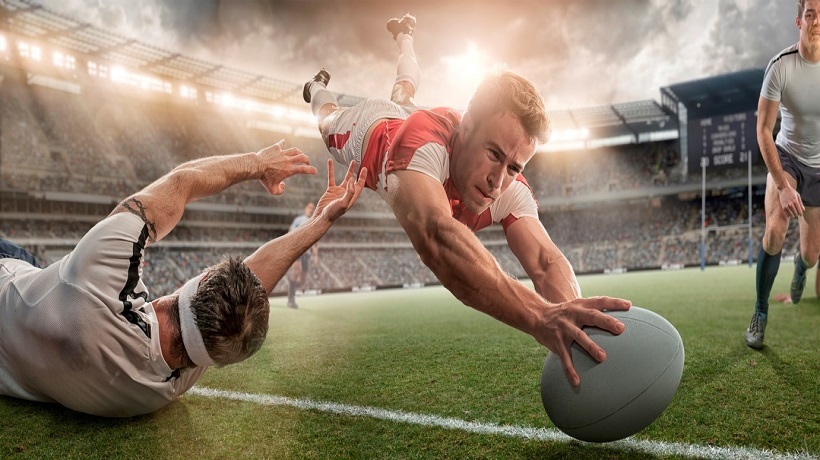 Introduction
Traditional production of live events uses SDI cabling with coaxial connectors for video and audio transmission. SDI installations are solid and secure which has granted their hegemony over 25 years. With the arrival of Ultra-High Definition (UHD), broadcasters are facing a new infrastructure upgrade and firmly evaluating IP to overcome the scalability and flexibility limitations of SDI. Moving the live production network to an IP world would allow them to leverage commercial-off-the-shelf networking gear, packet network signal aggregation and format agnosticism benefits, and latest Software-Defined Networking (SDN) technologies. On the other hand, mirroring SDI's deterministic behaviour in a best-effort IP environment requires additional security methods to be implemented. The industry is working together to develop these protocols and agree on common IP media interfaces that guarantee vendor interoperability which is essential to truly seize IP benefits.
Challenges
Different organizations have been working since 2013 in standardizing a video-specific protocol that addresses IP limitations in live production environments, guaranteeing media integrity and allowing different vendors to interoperate. These organizations include SMPTE and VSF which have released the following standards to help companies transition from SDI to the new IP media infrastructure:
SMPTE ST 2022-6 is the first published protocol to support transmission of SDI signals over IP networks. Though new considerations have been made to adopt a more flexible approach, this early adopted standard is still relevant for installations where SDI and IP coexist. The related SMPTE 2022-5 and SMPTE 2022-7 implement error correction and redundant transmission to protect video signal transmission.
VSF TR-03 allows for elementary audio, video and ancillary data streams to be individually forwarded through an IP packet network. This VSF recommendation leverages the Real Time Protocol (RTP), Precision Time Protocol (PTP) and SMPTE 2059-1 standard for low-latency transmission and frame-accurate synchronization. The related VSF TR-04 recommendation allows SMPTE 2022-6 streams to be the RTP payload of a VSF TR-03 installation for SDI and IP hybrid deployments.
SMPTE 2110 suite of standards builds on the previews to guarantee interoperability between different vendors through the whole IP live production workflow. SMPTE 2110 is the industry preferred candidate for broad adoption of IP technologies in live production and as format-agnostic, it is prepared to support future 4K/8K UHD and HDR services.
Above previously introduced latency, integrity and synchronization challenges, another bandwidth aspect needs to be considered in 4K live productions. True UHD TV video signal bitrate is approximately 12 Gbps. Given that most currently available networking gear integrates 10 GbE ports, video compression is a desirable feature to optimize IP bandwidth usage. SMPTE 2110 supports compressed video signals as the RTP stream payload and different mezzanine codecs can be implemented to this end. Among them intoPIX TICO and Sony LLVC are visually-lossless, low-latency codecs whose compression rate allows for several 4Kp60 signals to be sent over one single 10 GbE link.
Solution
Professional media equipment manufacturers are looking to deliver IP-based products that optimize broadcasters operations when producing 4K live events. Advantech enables them with a broad choice of adapters, switches, appliances and systems to integrate IP media interfacing into different live production equipment.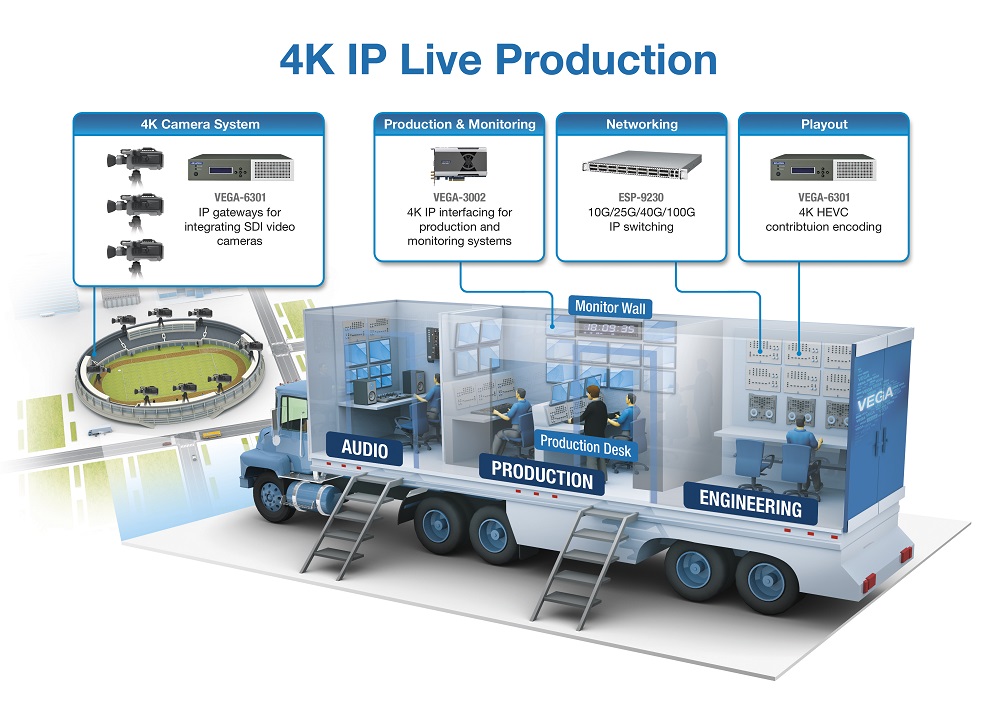 Sample Outside Broadcasting Deployment for 4K Live Event Coverage
The VEGA 3000 Series of IP media interface adapters is a family of add-on PCI Express cards that perform video capture, encapsulation, lightweight compression and streaming to enable UHD media transport over standard IP networks. The VEGA 3000 adapters maximize PCI Express slot usage by supporting SDI and IP inputs/outputs and mezzanine compression into a single board. Developers can easily integrate them into server-based editing, storage, monitoring, processing, and playout equipment.
VEGA-3000
SMPTE 2022-6 adapter including support for SMPTE 20225 & SMPTE 2022-7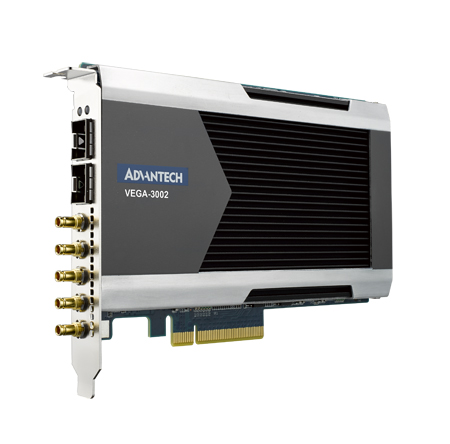 VEGA-3002
Universal IP Media Adapter supporting SMPTE 2110, SMPTE 2022-5/6/7, SMPTE 2059 & intoPIX TICO or Sony LLVC compression

Advantech VEGA 6000 Series of fully integrated HEVC encoder and decoder appliances are versatile and compact platforms that enable 4K live video contribution in power and space contained scenarios such as OB trucks. Live production equipment manufacturers can leverage the IP capabilities of the VEGA-6301 and VEGA-6311 that can perform 4K HEVC video processing or be configured as simple IP transmitter and receiver gateways.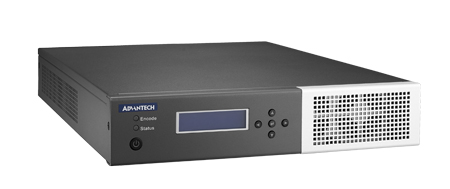 VEGA-6301
4K IP HEVC & Encoder Appliance
.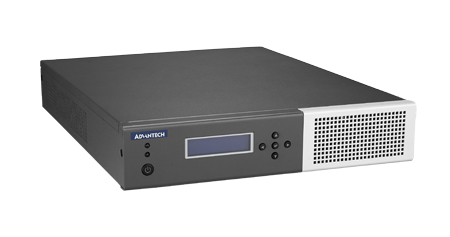 VEGA-6311
4K IP HEVC Encoder & Decoder Appliance
.
Advantech switches offer 10 GbE, 25 GbE, 40 GbE and 100 GbE flexibility and support enhanced features essential to build Software Defined Networks (SDN) in virtual environments. Their impressive performance meets live production demanding requirements for clean, low-latency and frame-accurate switching.
ESP-9230
High-performance network switch featuring 32 QSFP28 ports each supporting 10, 25, 40, 50, or 100 GbE
.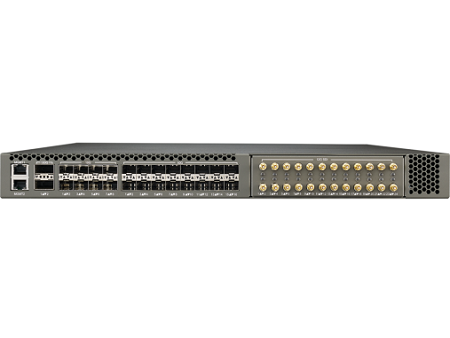 VEGA-8800
Conceptual hybrid SDI & IP switch for HD/UHD featuring 24 10 GbE, 24 3G/12G-SDI, and 2 40/100 GbE aggregation ports

Benefits
Broadest choice of platforms to develop high performing IP media products: VEGA customers can choose from a wide range of PCI Express adapters, appliances, systems and switches to build next generation IP media live production gear. Our IP media portfolio supports industry-agreed standards and follows industry-agreed roadmaps for safely migrating to IP-based facilities.
Professional grade UHD HEVC encoding and decoding: the VEGA-6301 and VEGA-6311 appliances combine best-in-class 4Kp60 HEVC video processing with IP interfacing in a compact and low power platform that can be easily integrated into outside broadcasting installations for UHD live event broadcasting.
Making developers' life easy: VEGA Video Solutions have been designed with flexibility in mind and integrate Advantech's comprehensive SDK and software tools to minimize development efforts and accelerate next-generation media product rollout. Customers can leverage Advantech's design and integration capabilities to choose their sweet spot between commercial-off-the-shelf and fully customized solutions.
Conclusion
The media industry is going through a profound transformation in its way to optimize operations by leveraging IT and networking technologies and economies of scale. The introduction of IP into live production environments is one step further in this transition and will bring greater scalability and flexibility above all when looking at the arrival of UHD. Professional video equipment manufacturers can now easily integrate IP media interfacing into their next-generation 4K live production portfolio by leveraging Advantech's wide range of interface adapters and integrated switches and systems. These support video-specific industry-agreed protocols to guarantee media integrity and interoperability as well as latest networking technologies such as SDN.