Advantech's New Series of SQRAM DDR4 Modules for Wide-Temperature Industrial Applications
9/1/2016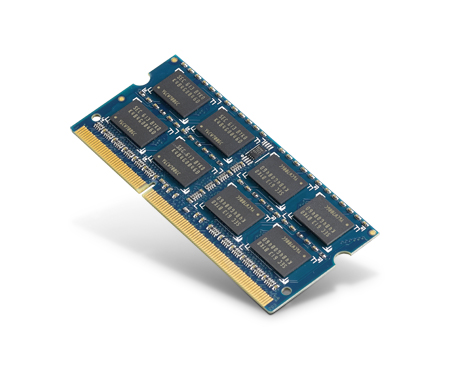 Taipei, Taiwan, September 1, 2016 – Advantech (2395.TW), a global leader in the embedded computing market, is pleased to announce its latest series of industrial-grade DRAM modules. This series comprises of SODIMM SQR-SD3I and SQR-SD4I modules, which support wide operating temperature ranges of -40 ~ 85 °C and SQR-SD4M and SQR-SD3M modules, which support extended operating temperatures of -20 ~ 85 °C. All of Advantech's SQRAM memory modules undergo rigorous testing to ensure reliability, consistent quality, compliance with JEDEC standards and compatibility with Advantech platforms. Advantech provides diverse product offerings suitable for industrial and semi-industrial applications, as well as embedded, transport, medical, machine automation, military, gaming, POS and IPC operations.
Next-Generation DDR4 Modules
Compared to previous modules, DDR3 only worked at 1066Mhz, 1333Mhz, 1600Mhz and maxed out at 1866Mhz, but DDR4 SQR-SD4M and SQR-SD4I modules offer superior performance at speeds of 2133Mhz and 2400Mhz for faster data processing. Furthermore, DDR4 runs more efficiently at just 1.2V, which means up to 20% less power consumption than DDR3. Aimed at next-generation industrial applications, DDR4 achieves higher transfer rates at lower voltages and has greater system stability. DDR3 supports 8 banks per module while DDR4 supports 16 banks per module so DDR4 modules offer much higher performance capabilities suitable for industrial applications.
Industrial-Level Reliability and Stability
Advantech's industrial-grade DRAM modules are equipped with only premium chips from the original chip vendor to ensure consistent quality. Additionally, all modules have undergone stringent high and low temperature stress testing (-40 ~ 85 °C) to guarantee industrial-level reliability and stability, as well as compatibility with other Advantech platforms. Advantech's new series of SQRAM DRAM modules offers customers durable memory solutions that have passed long burn-in tests and can withstand the extreme temperatures, vibration, dust, and humidity typical of harsh environments. Moreover, Advantech SQRAM DRAM modules pass 100% screening tests to guarantee industrial grade reliability and compatibility.
Full Technical Support and Customization
Advantech's SQRAM development team offers professional technical support and customization services to provide designs that satisfy customers' specific application requirements.Members of this dedicated technical team have substantial design experience and the necessary expertise to generate products that fulfill diverse demands. For applications in mission-critical environments, the components and circuitry on the PCB board can be equipped with conformal coatings that offer protection from dust, chemicals, moisture, and extreme temperatures. Furthermore, to optimize performance or provide value-added DRAM data, the SPD value can also be increased upon request.
Key Features
Wide operating temperature ranges (-40 ~ 85 °C/-20 ~ 85 °C)

Corrosion resistant 30µm gold finger

Original chip vendor

Thermal sensor integrated on SPD device (default)

Passed in-house reliability and compatibility testing

100% test coverage to ensure consistent quality

Advantech's SQRAM series is available for ordering now. To obtain more information regarding the SQRAM series or other Advantech products, please contact your local sales representative or visit the Advantech website at www.advantech.com.
About Advantech
Founded in 1983, Advantech is a leading provider of trusted, innovative products, services, and solutions. Advantech offers comprehensive system integration, hardware, software, customer-centric design services, embedded systems, automation products, and global logistics support. We cooperate closely with our partners to provide complete solutions for a wide range of applications in diverse industries. Our mission is to enable an intelligent planet by developing automated and embedded computing products and solutions that facilitate smarter working and living. With Advantech products, the number of potential applications and innovations made possible becomes unlimited.
(Corporate website: www.advantech.com)