Advantech and IBM Japan announce partnership on offering IoT platforms and solutions
2/15/2016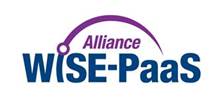 Advantech, a leading provider of industrial computing solutions and IBM Japan Ltd. ("IBM Japan") announced the two companies are collaborating to offer Internet of Things (IoT) solutions for smart manufacturing and other targeted markets.
The cooperation enables WISE-PaaS of Advantech, the global leader in the field of industrial computer, to partner with IBM's SoftLayer cloud service and IBM® Bluemix platform. This creates a collaborative platform for users to develop and run IoT-related applications.
Advantech's hardware solution for IoT acquire data from sensors and machines via a variety of physical interfaces such as serial communication interfaces, Ethernet, analog and digital I/O interfaces, and wireless sensor nodes. WISE-PaaS enables Cloud Service to data management function for use of data acquired from those IoT hardware and device management function to monitor the hardware status through RESTful API.
Through the collaboration of WISE-PaaS, SoftLayer and IBM® Bluemix, Advantech Japan and IBM Japan deliver IoT solutions targeted at the market: smart manufacturing. These solutions can visualize and maintain the operational and working environments of factory equipment on a cloud platform. This is achieved by using Advantech's sensor gateway that offers Internet connectivity with IoT-related machines, as well as data acquired by sensor nodes that equipped with communication and sensing capability. Users can experience these services at the IoT Experience Garage in IBM Client Experience Center, Tokyo Japan. The center welcomes customers and business partners of IBM Japan.
Advantech Japan has been developing hardware platforms dedicated to a wide range of industrial markets and applications, and IBM Japan boasts IT systems and know-how under its belt across various industries. The two tech giants are —and will be working together aggressively to not only make inroads into the smart-manufacturing market, but also drive other IoT-related business field.