Advantech Unveils Video Network Interface Card with Sony IP Live Production Support at IBC 2015
9/10/2015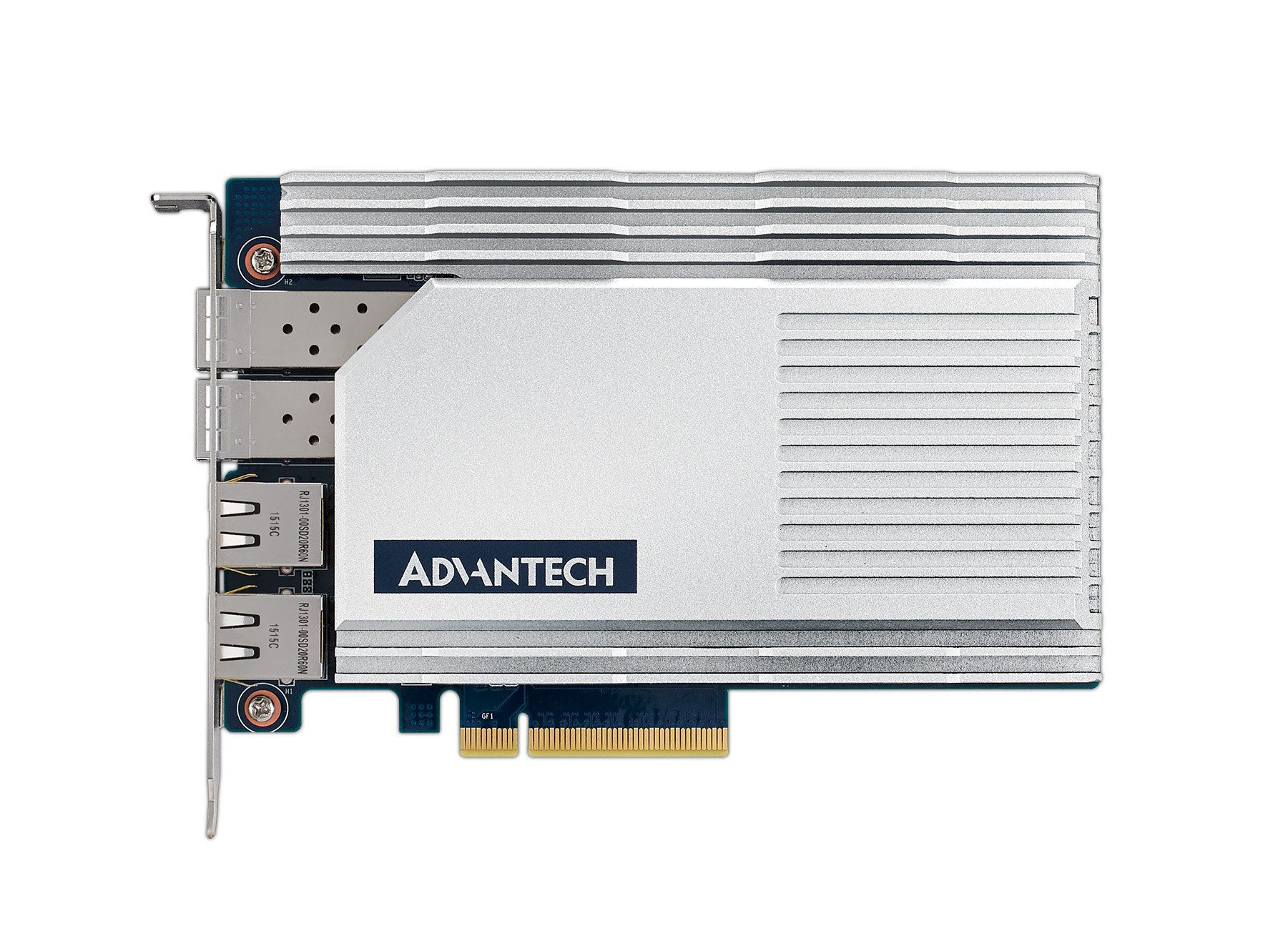 New HVC-8801 enabling live UHD media streaming over 10GbE interfaces, will be demonstrated at Sony IBC stand as part of a functional 4K IP Live production system


Amsterdam, International Broadcasting Convention, September 10, 2015 – Advantech (TWSE: 2395.TW) today announced the HVC-8801, the first in a new family of IP Video Transport products that support Sony IP Live Production technology. The product leverages Sony Low Latency Video Coding (LLVC) to compress and transmit live 4Kp60 video, audio and metadata over a single 10GbE link. As a standard PCI Express interface card, HVC-8801 further accelerates the fusion of the broadcasting industry andthe PC/IT industry by allowing UHD video streaming interfaces to be integrated into well-established server architectures, thus facilitating cloud-based broadcast workflows.


The HVC-8801 Video Interface Card is the first in a series of products resulting from Advantech's collaboration with Sony, announced at NAB 2015. Sony IP Live Production technology overcomes SDI limitations in the transition to 4K workflows by delivering low latency and noise-free switching of HD and UHD media on standard IP networks. The visually-lossless compression used in the LLVC block is used to fit one or more 4K
p
60 data streams into a convenient 10GbE Ethernet link. Replacing purpose-specific SDI equipment with payload-agnostic IP networks is a milestone in the broadcast industry that will improve broadcasters' operations efficiency and flexibility, opening up new business opportunities.


Advantech HVC-8801 is a PCI Express adapter that utilizes Sony IP Live Production technology to packetize HD and UHD video streams from the host into IP datagrams that can be carried along with audio and control data over commercial-off-the-shelf IP cables, switchers and routers. As a half-length board consuming under 20W, HVC-8801 is compatible with the majority of server architectures in use today. Both transmit and receive functions are supported, while dual GbE ports and dual 10GbE ports support network redundancy schemes that can be automatically managed by Sony IP Live Production System. OEMs can leverage the HVC-8801 to easily add UHD Video over IP streaming capabilities to contribution equipment or editing and encoding servers that can then be deployed as part of a Sony IP Live Production System. This enables them to unlock full UHD potential in live event broadcasts.

"Advantech has been working closely with Sony to bring a new product family to market that puts Sony IP Live Production technology at the OEM's fingertips and helps them to solve the 4K live production workflow challenge," said David Lin, Senior
Director
Video Solutions, Advantech. "The HVC-8801 Interface Card expands Advantech's IP Video Transport portfolio which is one of the pillars of our Video Solutions Division. Video equipment manufacturers can combine Advantech IP Video Transport products with AdvantechHEVC Encoder Accelerators to build a powerful, flexible and efficient UHD broadcast infrastructure that streamlines next-generation TV services deployment."


"
We are thrilled with Advantech's latest development of t
he new HVC-8801
, which
is an important
and essential
step forward
to nurture
Sony IP Live Production System
work flow
," said
Tetsuya Iwamoto, Senior General Manager, Sony Corporation
. "We are glad to have Advantechjoining us
for
Sony IP Live
Production System demo
at
our
IBC
stand
where the HVC-8801 will demonstrate
interoperability with
IP Live Production System integrate
d
with multiple of our partner companies' end devices
as a proof of future direction of
IP broadcast
infrastructure
."


Advantech will be showcasing the new HVC-8801 Interface Card at Advantech IBC booth # 9C22, September 11-15, 2015 in Amsterdam. The HVC-8801 will be
exhibited
at Sony booth # 12A10.


For more information please contact
video.solutions@advantech.com
or visit
www.video-acceleration.com
.