Advantech WISE-3310 Wireless IoT Gateway with Integrated IoT Software to Streamline IoT Deployment
10/12/2015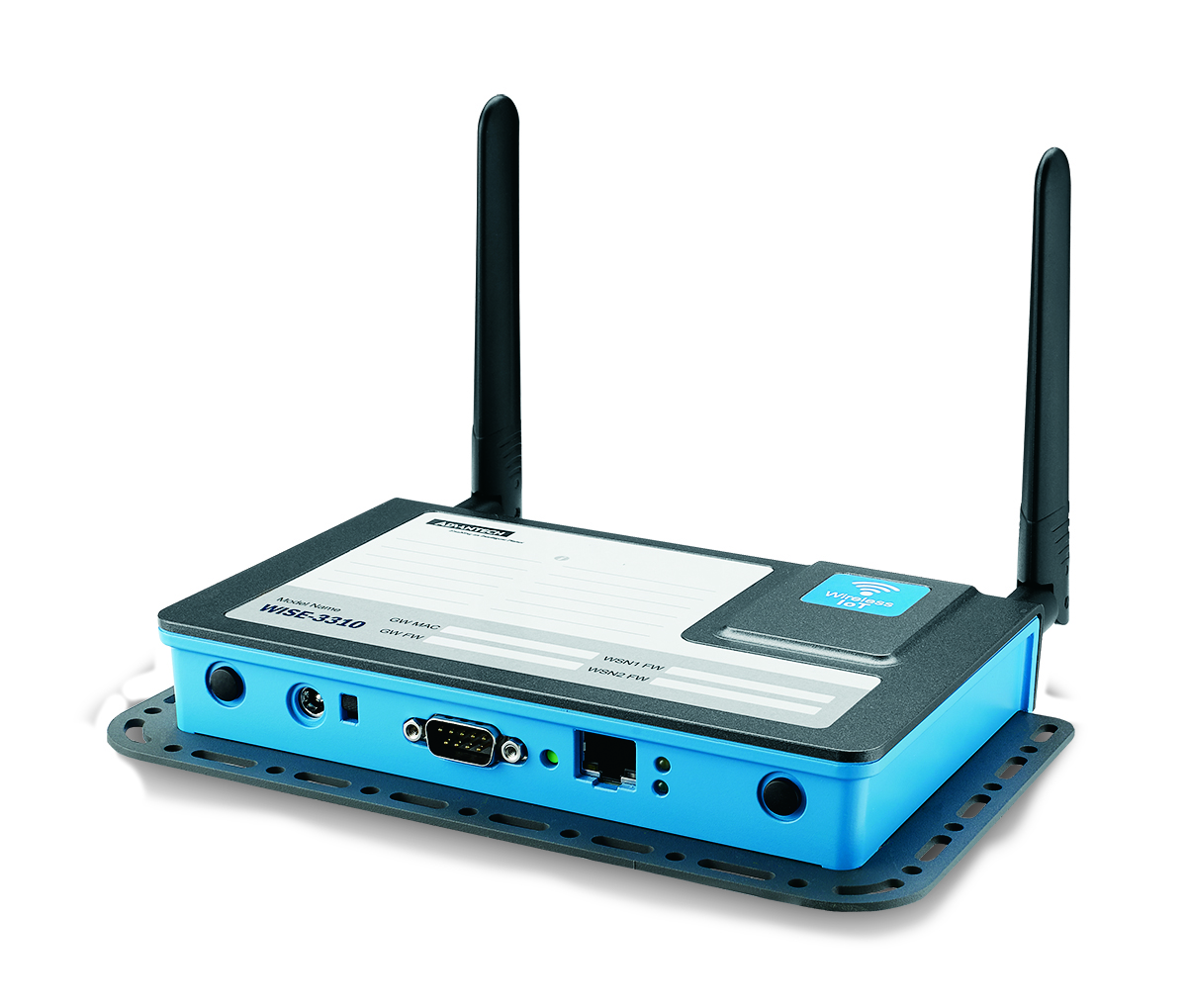 Advantech, a global leader in embedded computing and IoT technology, is pleased to announce that its highly reliable wireless IoT gateway
WISE-3310
, with integrated WISE-PaaS IoT Software Platform, is ready to deliver the most effective IoT deployment solution.
Advantech
WISE-3310
is a Freescale i.MX6 dual Cortex-A9 1.0 GHz platform with wireless mesh solution that can connect up to 200 WISE-Node devices. Powered by Advantech WISE-PaaS IoT Software Platform,
WISE-3310
features automatic cloud connection through its WISE-Agent service, manages wireless nodes and data via WSN management APIs, and helps customers streamline their IoT data acquisition development through sensor service APIs, and WSN drivers.
High Reliability and Low Power Wireless Transmission
WISE-3310
is equipped with a Freescale ARM® Cortex™-A9 i.MX6 Dual 1 GHz processor, 1GB of on-board memory and 4 GB of eMMC flash memory storage. Featuring a central management mesh network solution for high-reliability, interference robustness for an ultra-low-power network,
WISE-3310
is a perfect solution for high-reliability and harsh environment applications. In addition to the gigabyte Ethernet and mini-PCIe slots for optional Wi-Fi modules, WISE-3310 has the connectivity to bridge multiple devices in the same network and can efficiently acquire data for WISE-PaaS applications.
Integrated Software Platform Provides Comprehensive Services
WISE-3310
comes integrated with WISE-PaaS IoT Software Platform that simplifies wireless management for complex IoT infrastructures. WISE-PaaS is an integrated suite of IoT software services and cloud platform that provides an operating environment forstability, speed, integration, and modularity. For complete cloud-connectivity considerations,
WISE-3310
supports multi-protocols such as MQTT, HTTP and CoAP, and it incorporates WISE-Agent to engage with WISE-PaaS services. The web-based graphical UI is easy to use for network management and WSN management and there are 100+ multi-function ready APIs to help system integrators overcome the complex challenges in IoT application development.
Wireless Nodes are Also Available
With network scalability,
WISE-3310
can support up to 200 wireless nodes. Advantech
WISE-1020
wireless IoT node is designed with external SAM dipole antenna, and on-board chip-antenna, making it ideal for different deployment requests. Its Cortex M3 microprocessor with wide-temperature, low-power, anti-interference, and full-mesh features are suitable for a range of IoT, M2M, and harsh environment applications.
For more information regarding
WISE-3310
gateway and node devices, please contact your local sales person or visit the Advantech website (
www.advantech.com
) for more details.
Product Features and Specifications:
Freescale ARM® Cortex™-A9 i.MX6 Dual Lite 1GHz high-performance processor
Equipped with 1 GB of onboard DDR3 memory and 4 GB of flash memory
Supports Time synchronization and Channel hopping for robustness and anti-interference
Supports up to 200 nodes for wireless network management
Supports 1 GbE LAN, and 1 embedded half-size mini-PCIe slot for Wi-Fi
Embedded Linux/Yocto Linux
Supports wall mount