Executive Team
Paul Luo
General Manager of Advantech China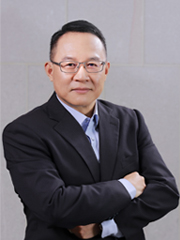 Joined Advantech in 1995
Master of Electronic Engineering of National Central University
Paul Luo Joined Advantech in 1995 and successively served as senior application engineer, business engineer, and product manager in the Asia-Pacific Region of the Network & Communication Business. Many products that Paul has managed have topped the sales charts for many years and have won customer recommendation awards such as Advantech's IPC-610H and IPC-610L chassis products. Paul was also responsible for promoting the full-range of IPC-600 series products across the world, establishing Advantech's leading position in the IPC market.
Paul transferred to Advantech China in 2003 and since then has served as Sales Manager of Network & Communication Business in China, and General Manager of Advantech (Shanghai). Under his leadership, Advantech established more than 10 business offices in Tianjin, Zhengzhou, and Suzhou, and also became partners with several new distributors. Paul led the entire team to achieve excellent performance in the Chinese market with an annual growth rate of nearly 20% for three consecutive years. In addition, as the organizational structure evolved and the business became more market and application driven, he set up product departments in Shanghai that integrated the development of industry-specific products with customer needs, which helped them quickly seize the rail transit, and power and energy markets.
In 2013, Paul took over the position of General Manager of Advantech China. Over the years, he has been committed to actively developing core capabilities in China under the globally integrated management framework: continuously developing local R&D teams, strengthening the local service business, and promoting Advantech's total solutions. Under Paul's watch, Advantech has continued to strengthen the deep cultivation of six vertical industries, which has led the Advantech China team to achieve rapid growth.
With the opportunities and challenges arising from policies relating to new infrastructure, the digital economy, carbon neutrality, and carbon peaking, Paul Luo has actively endorsed the corporate mission of Enabling an Intelligent Planet and has successfully led the company towards its Platform + Co-Creation twin drive strategy. Under Paul's watchful eye, Advantech will continue to be a global leader in the IoT business for many years to come, and help the drive digital and intelligent transformation of Chinese industries.