Advantech Brings Medical-Grade Platform to Software-Defined Medical Devices with NVIDIA
3/23/2022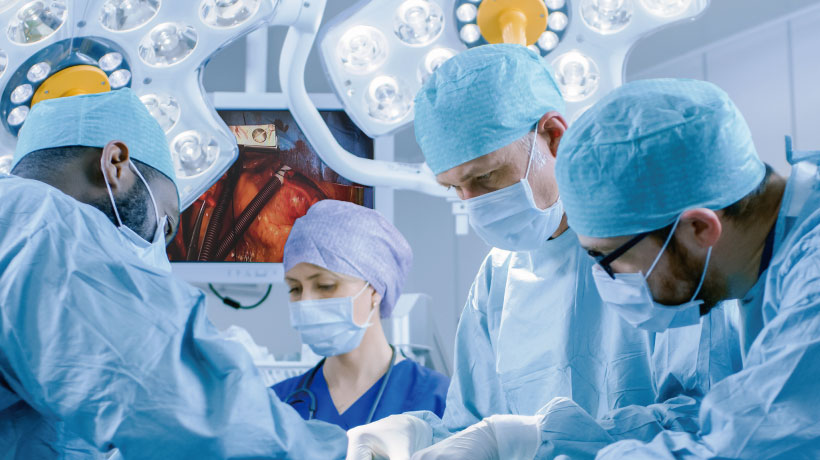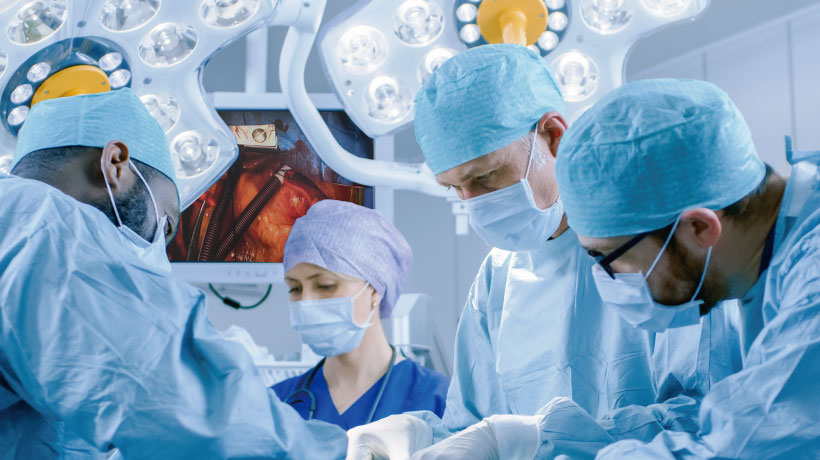 Advantech Medical-Grade Box PCs and All-in-One PCs Future Models Adopt NVIDIA Clara Holoscan MGX Platform to Realize Real-time Healthcare AI Applications.
Advantech, a leading provider of digital healthcare solutions, is pleased to announce that future models of USM-5 series medical-grade box PCs and POC-8 Series all-in-one computers will adopt the NVIDIA Clara Holoscan MGX platform to create and deliver real-time AI in medical devices. This platform provides the medical device industry with a commercially available, medical-grade, AI-inference platform, lowering the cost and time to develop and deploy AI-enabled, software-defined medical devices. As a member of the NVIDIA Partner Network, Advantech offers high performance computing and AI-inference platforms leveraged in applications such as radiology, surgical navigation, video management, and all the different types of scanning applications. NVIDIA Clara Holoscan MGX is a tightly integrated hardware and software platform for accelerating AI-enabled, software-defined medical devices to production.
Optimizing Medical Computing with NVIDIA Clara Holoscan MGX
With the NVIDIA Clara Holoscan MGX platform as the foundation of Advantech's medical-grade PC architecture, future models of Advantech USM-5 series and POC-8 series will contain the following benefits:
Supporting the typical long lifetime of medical devices

Reducing the need for regular costly cycles of SW/HW update
Reducing the edge AI medical device development problem to a software-defined problem
Accelerating innovation by reducing development time and lowering software maintenance cost

Product Focus 1: Advantech Medical Box PCs USM-5 Series
USM-5 series is a medical-grade platform for real-time software-defined medical devices, aimed at providing AI at the edge for healthcare applications. This innovative edge AI platform supports the NVIDIA RTX A6000 graphics card and NVIDIA's AI tools and frameworks like RAPIDS, TensorRT and Triton Inference Server. The USM-501 can support two video capture cards and one NVIDIA RTX A6000 graphics card to capture large amounts video data while executing real-time AI algorithms and analysis.

Product Focus 2: Advantech Medical AIO Computers POC-8 Series
POC-8 series is equipped with an integrated SSD, which facilitates real-time data processing and storage. It also supports MXM graphics modules for high-end graphic applications. Compliant with IEC 60601-1 medical safety standards for electrical devices, POC-8 terminals are built for reliable operation in a wide range of healthcare environments. Moreover, POC-8 series is equipped with the DeviceOn/iService support for batch operations and multi-device control. It enables easy device configuration and deployment for convenient remote device management.

Enhancing Inferencing in Healthcare Edge AI
Advantech all-in-one computer features with flexible design, high-efficiency graphic capacity and long longevity, which optimizes image solution for analysis in 3D rendering, image enhancement, and diagnostics applications, especially designed for dentistry, laboratory, and life sciences applications. AI inference is becoming more important for medical solutions. Advantech expects that its collaboration with NVIDIA will take AI-based computing in healthcare applications to a new level by harnessing the power of surgical data to enhance and personalize patient care.
Usage Example: Facilitating the Future of Digital Surgery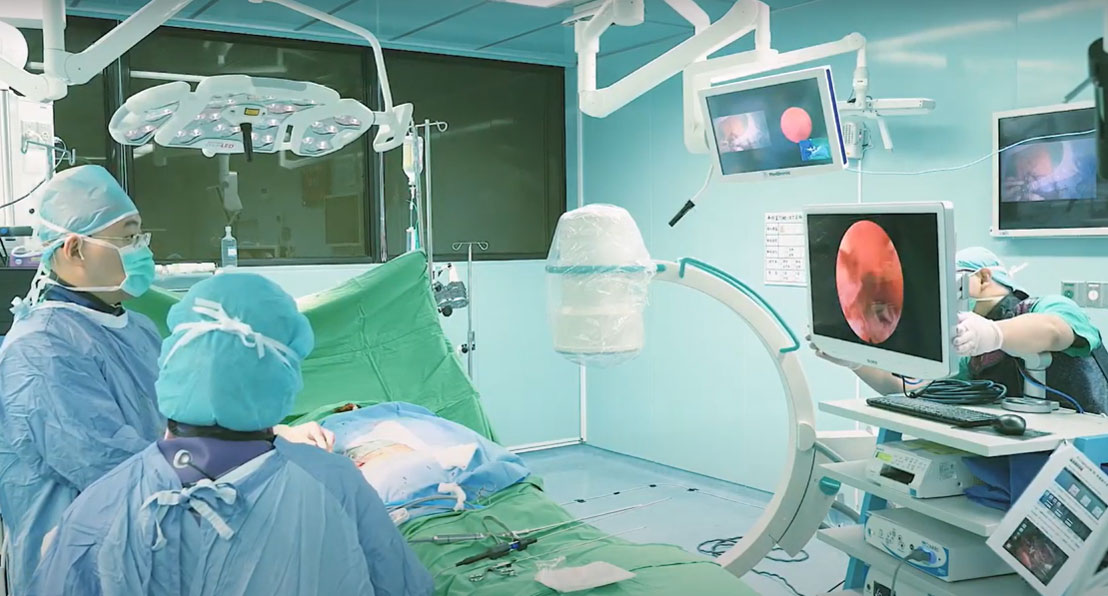 Edge AI computers provide endoscopy, laparoscopy, Orthopedic, medical robotics, image-guided therapy and other real-time surgical applications with a stable, high efficiency and medical-grade platform. It helps medical professionals to make precise decisions through real-time surgical navigation, leading to shorter procedures, improved patient outcomes and surgical experience.

For more information regarding USM-5 series and POC-8 series or other Advantech Digital Healthcare solutions, contact your local sales representative or visit our website.