Desktop All-in-one Security Gateway
21/02/2018
Countering the latest security threats can be a challenge for small to medium businesses as enterprise defense systems grow in complexity in order to keep cyber attackers out. Security threats are more than ever on the rise, not just from wide scale distributed denial of service (DDoS) attacks, but also in the form of new menaces from ransomware that infects a device, locking it down until monetary demands are met.
Mobile security threats are also starting to spread, bringing new vulnerabilities stemming from malware on gadgets and infected mobile devices connected to the office network. Although companies of all sizes are affected, small to medium businesses (SMB), remote offices and small retail outlets can potentially be easy targets for hackers unless a comprehensive enterprise-level network security system is in place.

In a recent tracker release dated March 2017, IDC estimated that growth in the worldwide UTM market continues, almost tripling its size over the last five years reaching record high revenues of $5.7 billion for 2016 and year-over-year growth of 17.3%. In the tracker release, IDC estimates the UTM market to represent almost 50% of the worldwide revenues in the security appliance market.
As security threats intensify, appliance markets continue to experience high growth in many areas especially network security, where demand for on premise hardware solutions in the unified threat management segment continues to grow.

Unified Threat Management (UTM) solutions are particularly well suited to SMBs as they provide an integrated, scalable and relatively inexpensive solution requiring less expertise to manage than fixed function devices with separate management interfaces. Available as tabletop devices that are increasingly easy to purchase, deploy and manage, entry level UTMs need to provide sufficient performance, network connectivity and throughput to consolidate a broad range of functions such as packet filtering, intrusion prevention service, application control, content and URL filtering, antivirus, spam blocker, data loss prevention and advanced persistent threat blocking.
At the entry-level the Advantech FWA-1300 range meets the needs for UTM performance and is capable of 200 Mbps to over 1 Gbps of firewall throughput and up to 500 Mbps VPN throughput for 500 hundred users depending on the model.
Among the FWA-1300 series, the FWA-1330 was designed as a powerful but low power consumption tabletop internet security platform for the entry-level UTM market. The FWA-1330 adopts the Intel® Celeron® N2807/J1900 Processor formerly code named Bay Trail. The appliance supports up to 4GB of Single-channel DDR3L 1333/1600 SDRAM on one SODIMM.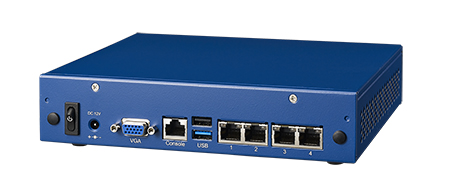 Figure 1. Advantech FWA-1330 desktop integrated security gateway

Space is reserved for one 2.5" SATA HDD and one mSATA slot for storage or OS upgrade and other network security applications. The platform has four PCIe x 1 lanes connected directly to the Intel I211-AT Ethernet controllers offering 4 ports of Gigabit Ethernet at wire speed.
For easy access, the real panel also includes an RJ-45 console port, two USB ports and a VGA port for local system management, maintenance and diagnostics. Moreover, the FWA-1330B variant is designed with fanless cooling for low noise environment requirements.

The FWA-1320 is based on the Intel® Atom™ processor C2000 family extending the scalability of the Intel® platform for communications infrastructure all the way down to this desktop appliance. The FWA-1320 can support 2-core and 4-core processor SKUs with or without QuickAssist hardware acceleration providing additional flexibility to Network Equipment Providers to choose a platform which meets their performance/price targets.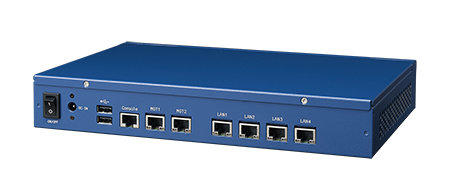 Figure 2. Advantech FWA-1320 desktop network appliance
On-chip functions include four server class GbE ports and crypto acceleration for symmetric keys, bulk security encryption/decryption and public key functions. The four Ethernet data ports support optional LAN bypass and are complemented by two PCIe based Gigabit Ethernet management ports. Advantech's advanced LAN bypass simplifies bypass control via a common user mode API across the full appliance product range. It is particularly easy to integrate with application software in environments with a single OS as well as multiple OS instances.
System features include one RJ45 console and two USB ports as well as one internally mounted 2.5" HDD/SDD with SATA Gen3 support.

An mSATA slot and a USB DOM socket provide options for adding SSD while a PCIe x4 slot provides further expansion capabilities.

Tailor-Made Branding Packaging and Logistics
Branding, packaging and logistics are key elements in choosing an appliance supplier. Starting from commercial-off-the-shelf platforms, Advantech offers personalized products through a range of specialized services, including customized cost optimization. All of its platforms are application-ready with branding options available including chassis colour, logo and front bezel design. Additionally, customers can optimize Advantech modular appliances and server hardware through a customized COTs program to reach their sweet spot of price, performance and functionality.
Through Advantech Integration Centers around the world and those of System Integrator partners, Advantech offers extensive integration and test services prior to packaging and labelling according customer specifications. Advantech's worldwide logistics network offers a flexible delivery model to meet unique customer needs and budget. Advantech simplifies its customer's logistical networks, helping them to bring their networking products to market on time, and enjoy a timely return on investment.