Telco Systems and Advantech Partner on Open vCPE Portfolio for SMB Segment
14/05/2017
Combined offering allows telcos and managed service providers to expand market reach for vCPE-based NFV services with high performance, cost optimized solution
Mansfield, Ma and Taipei, Taiwan, May 15, 2017 — Telco Systems, the leading provider of innovative CE 2.0, MPLS, IP, SDN/NFV solutions, and the Networks & Communications Group of Advantech (TWSE:2395), today jointly announced a partnership between the two companies to provide an open vCPE solution enabling high performance VNF services on cost optimized hardware.
The partnership between Telco Systems and Advantech enables the rapid deployment of Telco Systems' NFVTime open vCPE across a range of Advantech white box appliances. The NFVTime suite is a service-ready, plug-and-play vCPE solution integrating white box hardware, NFVi-OS and a broad VNF portfolio that are centrally managed and orchestrated. NFVTime allows telcos and managed service providers the agility to smoothly deploy any VNF service, including SD-WAN, vRouter, vFirewall, vProbe, vSecurity and much more, remotely and at any time with zero touch provisioning.
When combined with Advantech's FWA-1010VC white box vCPE appliance based on Intel® Atom™ architecture and a broad choice of LTE, WiFi, LAN and WAN connectivity, NFVTime simplifies product rollouts no matter which infrastructure is present in a given location. For more demanding on-premises workloads, an Intel® Xeon® Processor D-1500 embedded inside Advantech's FWA-3260 appliance offers extra processing headroom, additional encryption offload and higher network throughput.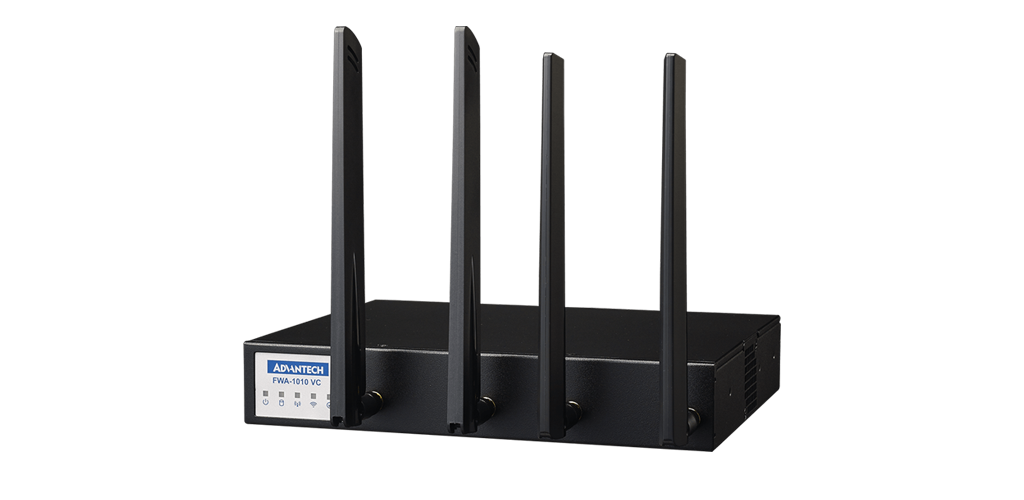 By deploying this joint open vCPE solution running on high performance, cost optimized white box appliances, telcos and managed service providers can efficiently expand their vCPE-based NFV services targeted at small-to-medium sized businesses (SMBs) and increase the potential revenues for managed network business services from this segment.
"NFVTime works seamlessly across Advantech's white box vCPE range bringing telcos and managed service providers a wider choice of performance, port count and network interface types," said Ween Niu, General Manager of the Networks & Communications Group at Advantech. "We are excited to be working with Telco Systems, one of the leading innovators for service virtualization, and we have strong expectations that our partnership will help service providers and enterprises to gain benefits earlier by shortening the time-to-deployment."

"We are committed to helping our service provider customers expand their service agility and deploy new business services across all market segments with the appropriate cost structure and resource requirements," said Raanan Tzemach, Vice President of Product Management at Telco Systems. "For service providers targeting the SMB segment, our collaboration with Advantech is delivering three times the performance at half the cost.

" Telco Systems will be promoting its joint solution with Advantech at the upcoming Big Communications Event in Austin, TX on May 15-17. Telco Systems will be exhibiting at booth #B610.
About Telco Systems
Telco Systems delivers an industry-leading portfolio of Carrier Ethernet and MPLS-based demarcation, aggregation, NFV and vCPE solutions, enabling service providers to create intelligent, service-assured, CE 2.0-compliant networks for mobile backhaul, business services and cloud networking. Telco Systems' end-to-end Ethernet, SDN/NFV-ready product portfolio delivers significant advantages to service providers, utilities and city carriers competing in a rapidly evolving telecommunications market. Telco Systems is a wholly owned subsidiary of BATM Advanced Communications (LSE: BVC).
To learn more, visit Telco Systems at www.telco.com or follow Telco Systems on Twitter, Facebook