Advantech Launches NXP i.MX8M ROM-5720 SMARC Module for Next Generation Multimedia Applications
2/01/2020
Taipei, December 16, 2019
– Advantech (stock code: 2395), a global leader in the embedded computing market, is pleased to announce
ROM-5720
, a SMARC 2.0 module powered by the NXP ARM Cortex-A53 i.MX8M processor with excellent graphics performance and low power consumption. The
ROM-5720
supports 4Kp60 resolution via HDMI 2.0 and 4Kp60 H.265 decoding with HDR. It features a variety of interfaces: USB3.0, PCIe, Dual Gigabit Ethernet, two MIPI-CSI, and a four lane MIPI-DSI.
ROM-5720
provides an ideal solution for a wide of industrial applications such as infotainment, automation, HMI, and healthcare.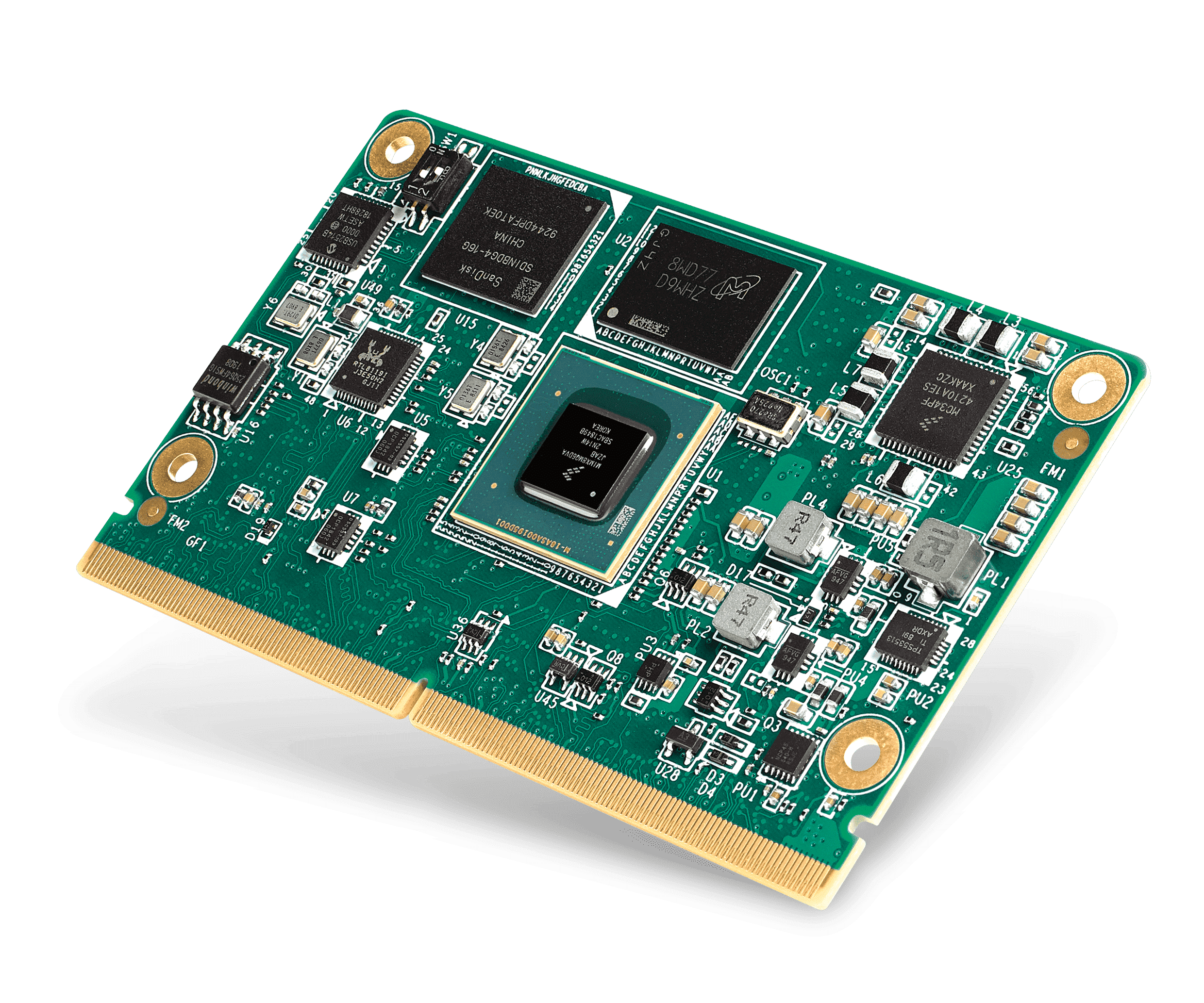 Excellent Graphics Performance for Machine Vision and Multimedia Applications
ROM-5720 adopts NXP i.MX8M SoC, which features up to four ARM Cortex-A53s and one additional general purpose Cortex-M4 core processor for low-power processing. The ARM Cortex-A cores can be powered off while the Cortex-M4 subsystem performs low power, real-time system monitoring. The Vivante GPU supports the latest OpenGL ES, OpenCL , OpenVG, and Vulkan for advanced graphics and accelerated compute workloads such as the Deep Learning Inference. ROM-5720 supports display output with HDMI2.0 (4096 x 2160 @60Hz), 1x4 lanes MIPI-DSI for multiple display, and two MIPI-CSI camera input. It provides a high resolutiuon display and meets camera requirements for different machine vision and multimedia applications.
High-Speed Connectivity Interfaces
To extend the flexibility of various applications, ROM-5720 offers a range of connectivity interfaces, such as dual USB3.0, dual Giga Ethernet, PCIe2.1, and four RS232. It provides efficient interfaces for extending peripheral devices like high-speed storage, camera, wireless modules, and it works with touch and legacy devices to empower self-service kiosks and interactive multimedia applications.
Value-Added Embedded Software Services: AIM-Linux Services
Advantech supports allied, industrial, and modular (AIM) frameworks for Linux to accelerate software development with flexible and responsive long-term support. AIM-Linux Services offers verified embedded OS platforms and industrial-focused apps and SDKs through which users can easily select the embedded software tools they need to focus on their vertical software development.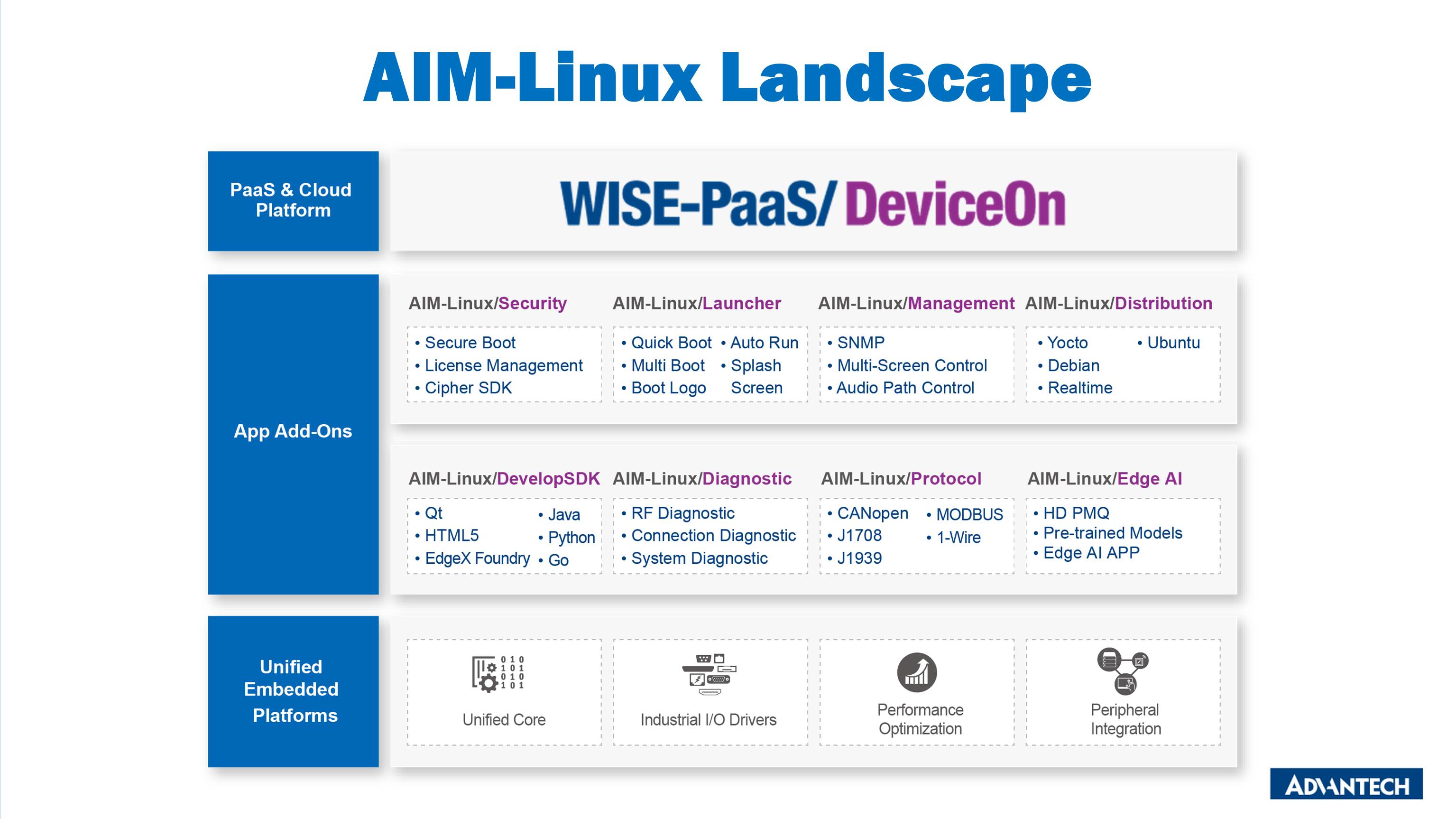 NXP i.MX8M with Quad/Dual Cortex A53 and Cortex-M4F up to 1.5GHz

2GB LPDDR4 memory, 16GB eMMC Flash, 8MB QSPI Flash

4K H.265 decoder capability

2 Gigabit Ethernet, HDMI2.0, 2USB3.0, 4 USB2.0, 4 lane MIPI DSI, 2 MIPI CSI

Multi OS support in Yocto Linux and Android

Operating Temperature: 0~60°C / -40~85°C
Advantech ROM-5720 is available now! Please contact an Advantech sales office or authorized channel partners to learn more. For additional information on Advantech's Arm computing products and services, visit risc.advantech.com now