Advantech Launches AIM-Linux Community and Invites User Participation
23/06/2022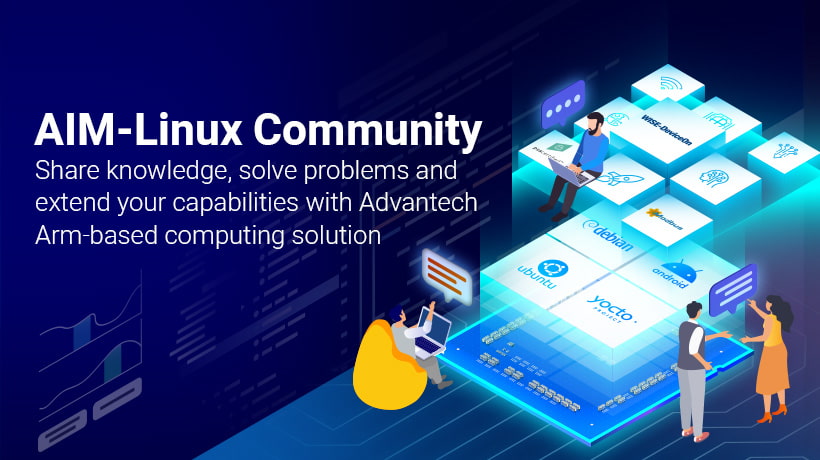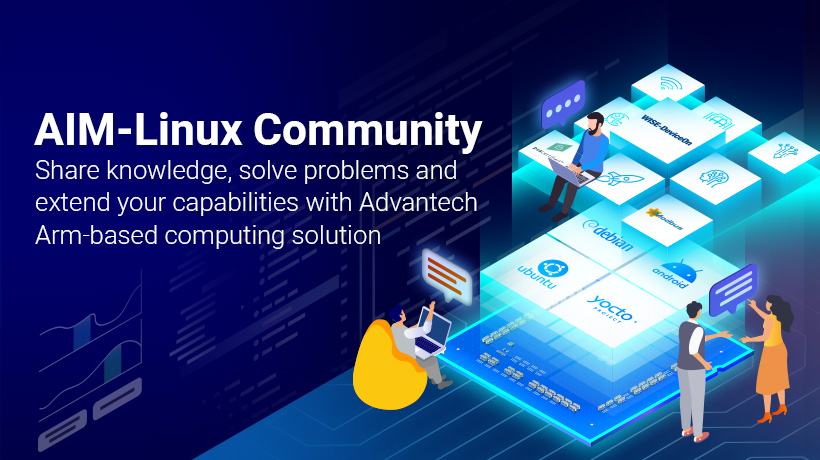 June 2022, Taipei, Taiwan - Advantech has announced the launch of a technical support forum, the AIM-Linux Community. This virtual community aspires to provide an online platform for Arm- and Linux-based developers seeking to stay connected with Advantech and their partners' engineers.
Advantech's field application and development engineers have an admirable record of providing technical consultation and design-in services with the understanding that many of our customers have similar queries. Consequently, Advantech will provide an online forum — the AIM-Linux Community — where users can post queries and/or publicly list engineer feedback and technical solutions. This is done with the intention of benefiting the community through the sharing collective knowledge, technologies, and activities.
Aaron Su, Associate Vice President, Advantech stated, "Advantech has invested a lot of time into understanding what information our customers want access to and how to deliver it in a simplified, user-friendly, and timely manner. Our aim in launching the AIM-Linux Community is the creation of a more connected and responsive support system for our customers that enables easy access to information. We invite you to be a part of this ever-growing community of embedded enthusiasts."
This community will provide its members with sustainable solutions and key insights from experienced engineers. These engineers will be answering queries related to the use of AIM-Linux embedded software and Advantech Arm-based products in diverse embedded applications. Furthermore, the community will complement the exhaustive information available on the Advantech AIM-Linux Developer Center, resource rich website that compiles Advantech's extensive developer resources and experience together in one place. Please check our website for an overview of our available support services.
About Embedded Core Service
Advantech Embedded Core Services offers design-in services. Their streamlined solutions broadly integrate embedded boards, peripheral modules, and software. This dedicated focus on embedded design-in services fulfills electronic engineering demands at the design-in phase, shortening the design and integration cycle and minimizing uncertainty and risk. Please contact your local sales support team or visit our website at www.advantech.com/solutions/embedded-modules-and-design-in-services
Founded in 1983, Advantech is a leading provider of trusted and innovative products, services, and solutions. Advantech offers comprehensive system integration, hardware, software, customer-centric design services, embedded systems, automation products, and global logistics support. We cooperate closely with our partners to provide complete solutions for a wide range of applications in diverse industries. Our mission is to enable an intelligent planet by developing automated and embedded computing products and solutions that facilitate smarter working and living. With Advantech products, the application and innovation potential becomes unlimited. (Corporate website: www.advantech.com)