A new way of managing energy distribution for municipalities
6/20/2021

Market: Substation Automation
Country: Germany
In the Upper Bavarian municipality of Anzing, Intel and SystemCORP have overhauled and modernized the energy portal in three substations. SystemCORP, as specialist in embedded systems, has provided an innovative and intelligent data gateway grid communication solution linking substation asset information to cloud analytics and community dashboards. The local grid operator, Bayernwerk AG, was also involved in this groundbreaking project.
A new way of managing energy distribution for municipalities
A new approach to energy supply was tested in Anzing in 2018.

The goal of modernizing the existing power grid was to avoid downtimes while at the same time effectively integrating new distributed energy resources such as solar and wind power, and new consumers such as electric vehicle charging stations and smart street lighting.
To achieve this, a wide variety of technical data must be collected from all the electrical devices in each substation and made available through the municipal portal to multiple stakeholders so that they can make operational decisions.
As the power grid is critical infrastructure, a high priority was to ensure secure and reliable data transmission in real time.
Intel and SystemCORP worked closely to combine all these requirements in a comprehensive and easily accessible solution that also complements the existing system effectively.
This goal was reached in June of 2018 by implementing an intelligent gateway that provides data for analysis through a cloud interface.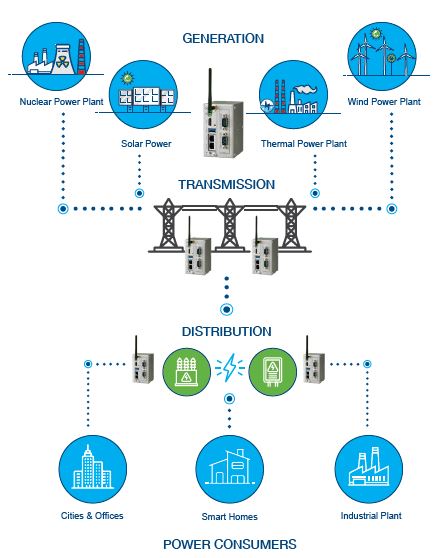 Intel Technology and Know-How in Use
As lead partners Intel and SystemCORP supported Bayernwerk, beginning with the planning phase for analysis methods and security systems, through the selection of hardware up to first test runs.
The hardware used is a gateway based on Intel® Atom® processors. It collects the important information like power quality, active/reactive power as well as voltage and frequency. Intel's Atom processors were selected as they are specifically designed for operation in the harsh environments often found in electricity substations. Ruggedized gateways from Advantech, the world's leading supplier of industrial computers and gateways for substations is the perfect solution for this application. The UNO-2271G is the world's smallest industrial computer, making it easy to install as space is always limited in substations. As well as the Intel® Atom® processor, the UNO is equipped with an LTE modem, providing 4G communication.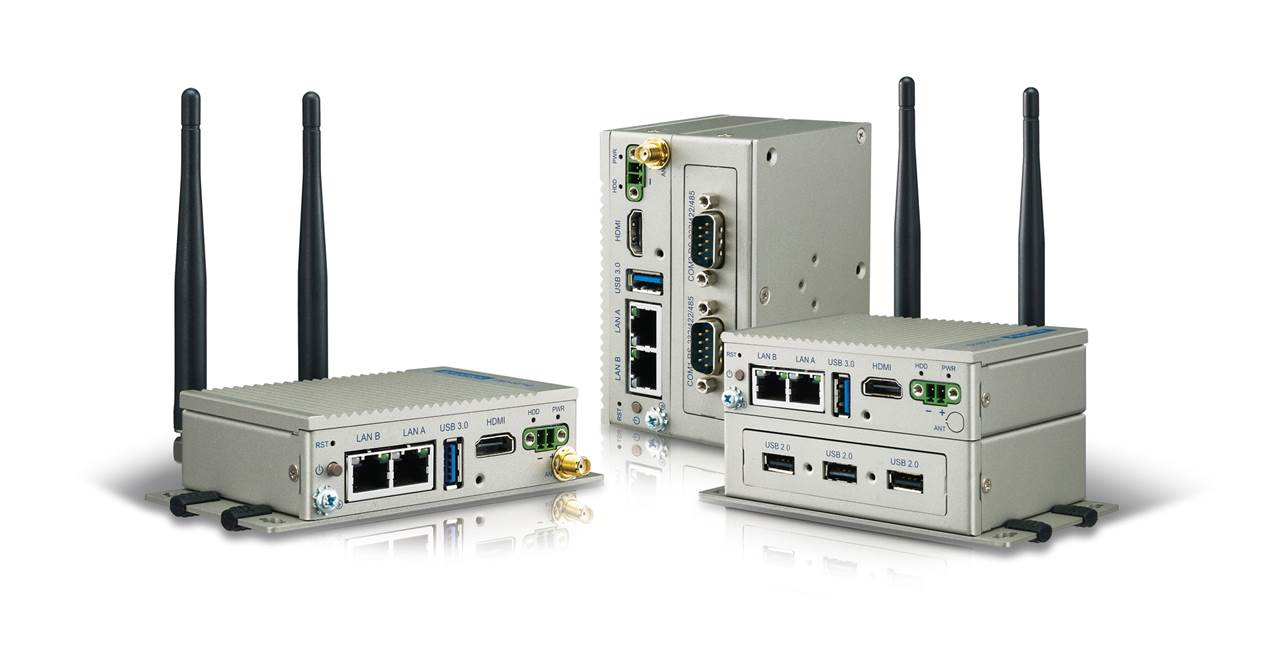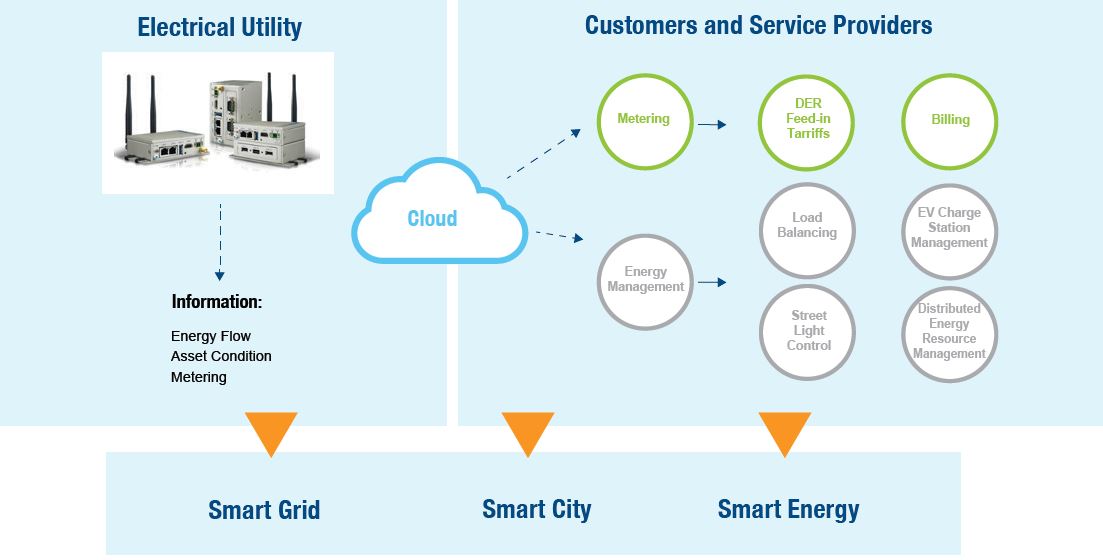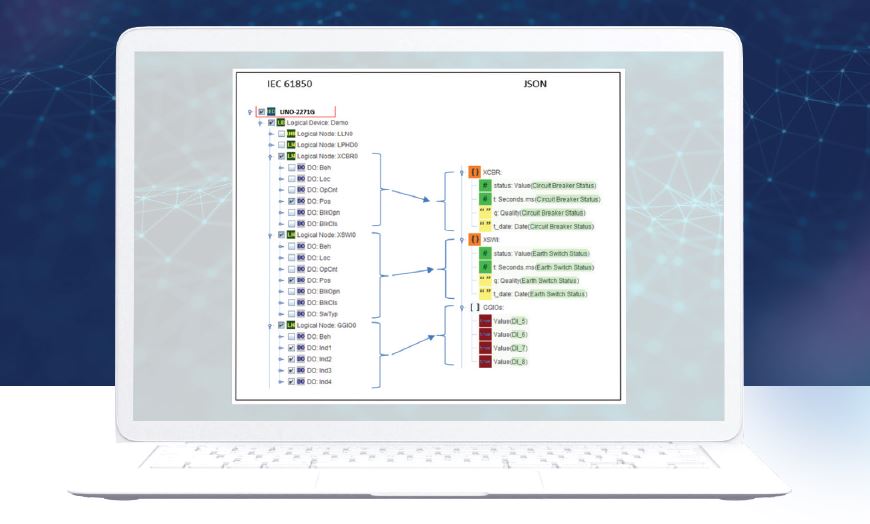 Running on the substation gateway is SystemCORP's Smart Grid Drop-in Application Data Hub (ADH) that directly pools incoming data packages.

This information is transferred to the cloud using JSON/MQTT and a secured VPN connection. The complex substation logical data is now simplified and presented to the different stakeholders.
With the flexible configuration and mapping tool, SystemCORP's eNode Designer, IEC-61850 nodes such as a complete substation can be presented in JSON format and transferred via MQTT brokers to multiple cloud applications.
Real added Value for Operators and Consumers
Stakeholders in Anzing's electricity distribution can now monitor the power grid in real-time, anytime, from anywhere, as long as they have an internet connection. New methods of data analysis are possible using the simplified interface. Managers minimise the time it takes to maintain the power grid. Moreover, the solution's modular and graphical architecture enables operators to react more flexibly to future requirements and adjust their substations accordingly. Even with the new high level of usability, the storage in a secure cloud application guarantees full data protection.