An OPC UA Solution for Wastewater Treatment Monitoring System
9/27/2021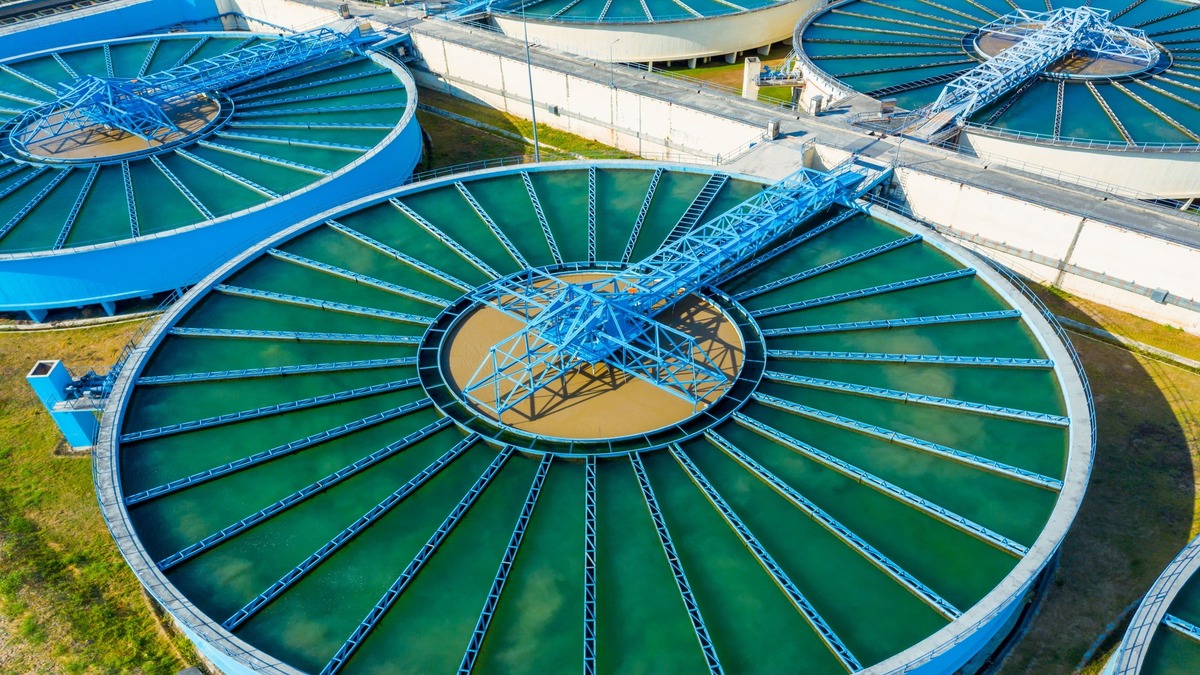 Wastewater treatment involves processes and equipment units dealing with screening, pumping, aeration, sedimentation, filtration, neutralization, chlorination, residuals removal, sludge digestion, and the discharge of effluent. It all requires an automated monitoring system to ensure that each and every of the equipment units is operating in good standing and protect workers from exposing to pollutants, pathogens or harmful chemicals as possible. For long, Advantech has been an important supplier for data acquisition modules and other products needed for building an intelligent SCADA system in many sewage treatment projects in Taiwan and other countries around the world, with its newest deliverables supporting Open Platform Communications Unified Architecture (OPC UA) which may help reduce the costs for engineering and maintaining an IoT network and enhance data security from the field to the cloud.
The implementation of a remote system overseeing the environment and equipment operations at a wastewater treatment facility has to face environmental challenges, as many processing units of wastewater treatment plant are located outdoors in a vast area, which poses difficulty in deploying data acquisition and transmission. Meanwhile, the control units and other legacy equipment in the indoor area may use different communication protocols that need to be unified to streamline data sharing.
Project Implementation (Products)
For the monitoring of outdoor installations, Advantech recommends ADAM-6300 series data acquisition I/O module, as it supports wireless communications via a cellular router such as ICR-2431 or ICR-4453 as well as daisy chain topology via Ethernet connection for easy installation reducing the need for extra switches. Built-in with a uniquely-designed MCU, ADAM-6300 is Modbus-ready and supports OPC protocol, so it can acquire parameter data from various field sensors and send the data directly to edge server(s) or to cloud SCADA system without the need for protocol gateways, thus minimizing the costs for deployment and maintenance. ADAM-6300 also features unparalleled data security with encryption and certificate sign-in provided by the OPC UA standard and an additional security chip built in the Advantech hardware.
Meanwhile, for the indoor area of the wastewater treatment plant, Advantech ADAM-3600 I/O system is an ideal option for iRTU to acquire data from PLCs and other legacy equipment and convert the data into OPC UA format for uploading to the cloud-based SCADA system and the AI-based edge server with reliable security. A concentrated I/O system, the ADAM-3600 is deployed with Arm-based processor and WISE-EdgeLink software delivering versatile protocol support including Modbus, PLC, MQTT and OPC UA.
If the user hopes to establish AI for their facilities, Advantech MIC-710AI is an ideal option for edge server to help develop AI applications enabling predictive maintenance and information insights for better operations.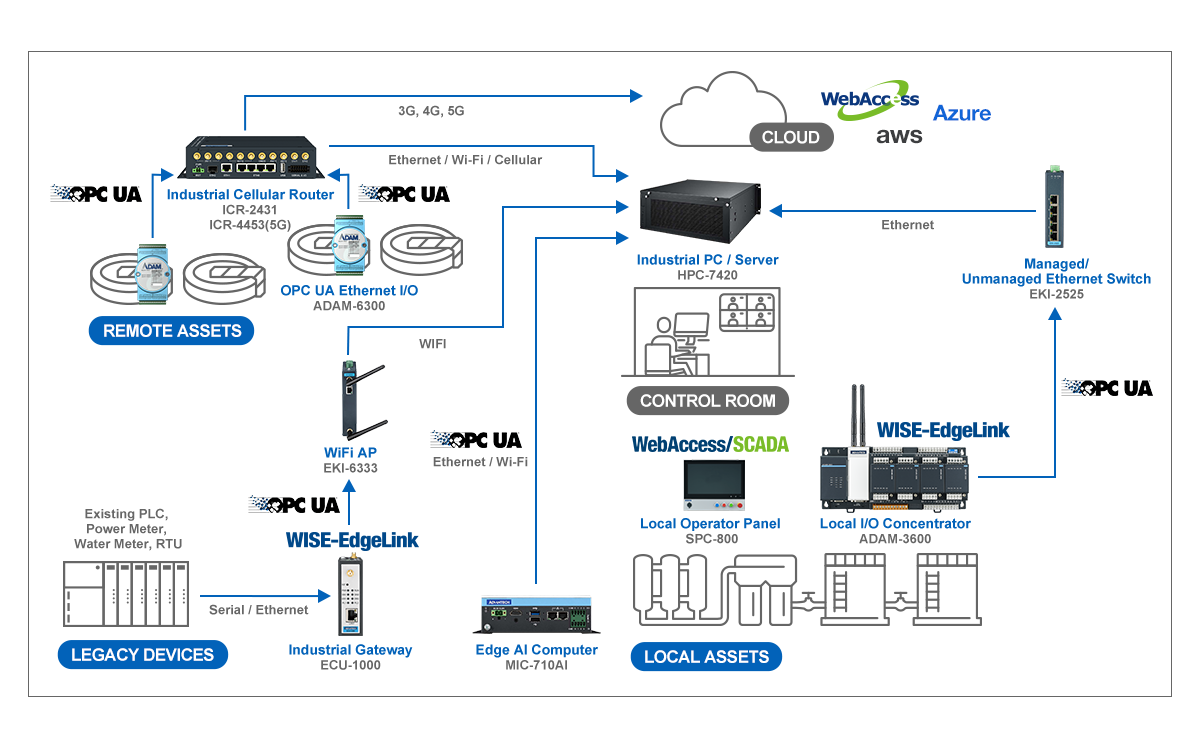 The OPC UA provides a unified platform for the system to connect with extensive cross-platform devices, enabling direct and secure communications between OT and IT, and has become a most economic solution for large scale deployment of environmental and equipment monitoring. As the world's leading automation manufacturer, Advantech provides an extensive hard- and software product array supporting OPC UA, which our ecosystem partners in various markets may choose to build their own SCADA solutions with maximized cost effectiveness, flexibility and scalability.