Understand Windows 10 IoT and Windows 11 IoT in 5 minutes
9/5/2022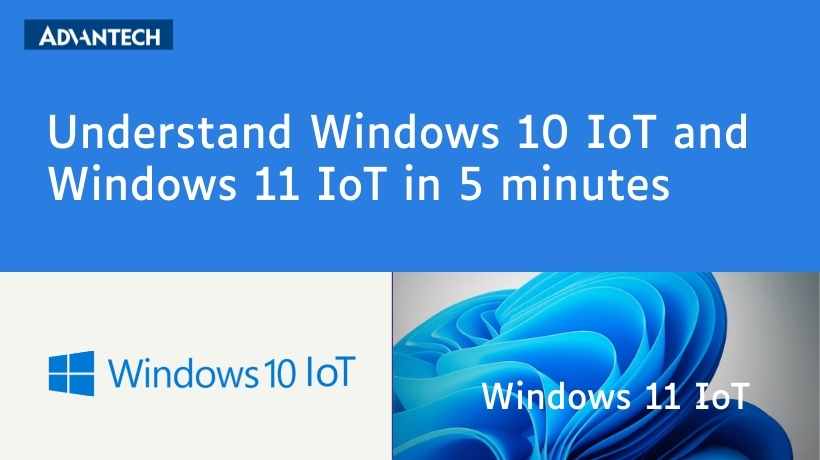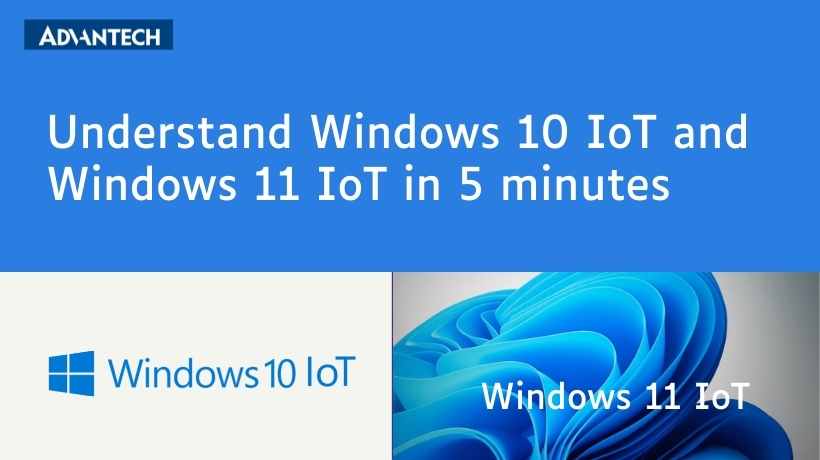 Windows IoT (formerly Windows Embedded) is a series of operating systems designed by Microsoft for use in embedded systems. This series brings enterprise-level power, security, and manageability to the Internet of Things (IoT) by leveraging the Windows' embedded experience, ecosystem, and cloud connectivity. This collection of features and capabilities allows organizations to develop their IoT with secure devices that can be quickly deployed and easily managed.
What devices are compatible with Windows IoT?
Windows IoT can power a diverse range of fixed purpose devices — including industrial automation systems, medical devices, ATM machines, point-of-sale terminals, digital signage solutions, and kiosks.
What are the differences between Windows 10 IoT, Windows 11 IoT, Windows 10 Pro, and Windows 11 Pro?
Win 10, Win 10 IoT, and even Win 11 IoT were released in 2021. There are some differences between these different versions of Windows with some being better solutions for enterprises than others. Lets split these OS into two categories — Windows 10/11 IoT and Windows 10/11 Pro — to better understand these differences. The following table demonstrates that these two products have different license models:

Note: *LTSC = Long-Term Servicing Channel *GAC = General Availability Channel How do I choose between Windows 10 IoT and Windows 11 IoT? Consider the following factors:
1. Basic environmental hardware and software requirements

2. In addition to features supported by Windows 10 IoT, Windows 11 IoT also supports:
■ TPM 2.0 required
■ USB 4.0
■ Wi-Fi 6E

3. Which scenarios make upgrading from Windows 10 IoT to Windows 11 IoT the best choice?
Windows 11 IoT features enhanced AI and UI for customers who wish to leverage TPM to improve either device security and/or specific applications that interact with customers. If this isn't a requirement, these customers should keep using Windows 10 IoT. Keep in mind, the current Windows 11 IoT version does not feature a LTSC 10-year support lifecycle. Factory support is shorter and customization for many embedded functions is unavailable. Prospective users should consider multi-app kiosk mode, the lack of long-term support, and whether the driver of the peripheral device is compatible with Windows 11 IoT before adopting this version. Analogously, the Windows 11 IoT LTSC 10-year support lifecycle version will become available in 2023 (refer to Microsoft's announcements for further details).

4. What specific industries are best for adopting Windows 11 IoT?
Industries that utilize industrial tablets and point-of-sale terminals for HMI market applications are suitable. Keep using Windows 10 IoT for applications not requiring special considerations.
*Choosing a Windows IoT version based on the CPU platform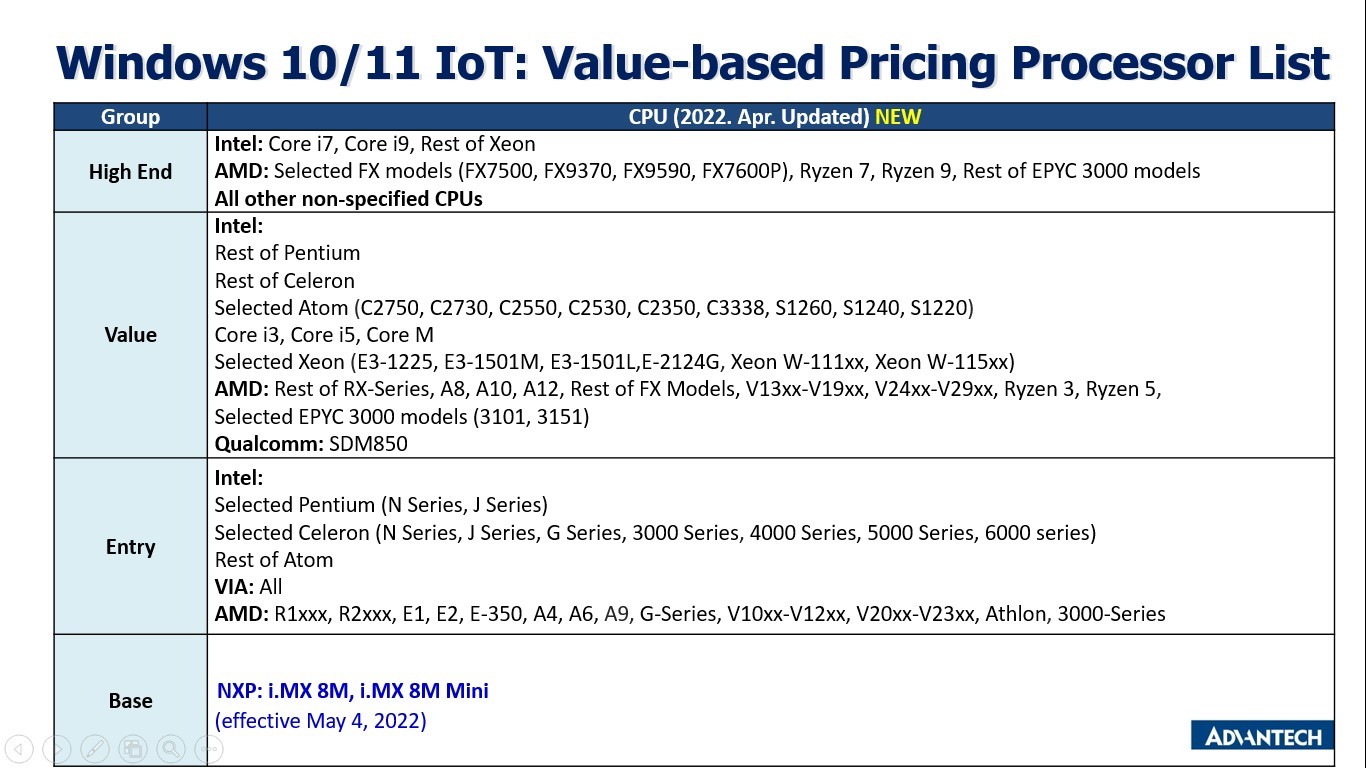 Note: *In addition to the above X86 platform, Microsoft has also launched platforms that support NXP. Please contact Advantech for more information. Please contact us if you have any questions about Windows IoT licensing, or wish to learn more about this and/or other products!