Advantech ARK-1250L Awarded Outstanding Score in Vision Systems Design 2023 Innovators Awards Program
5/23/2023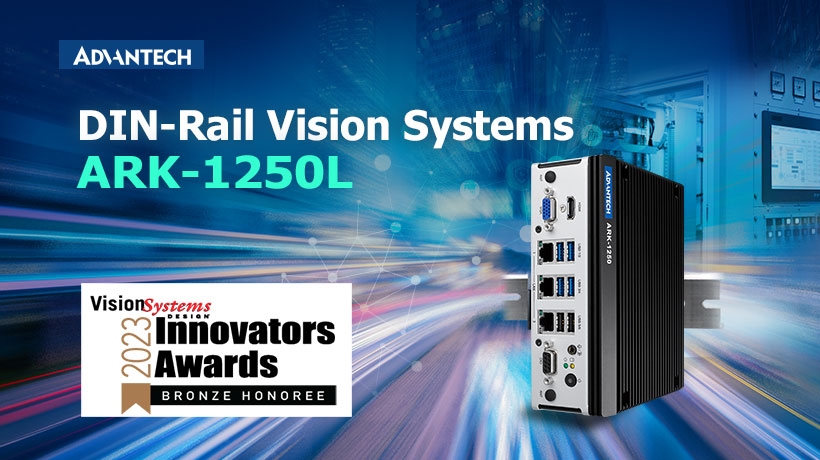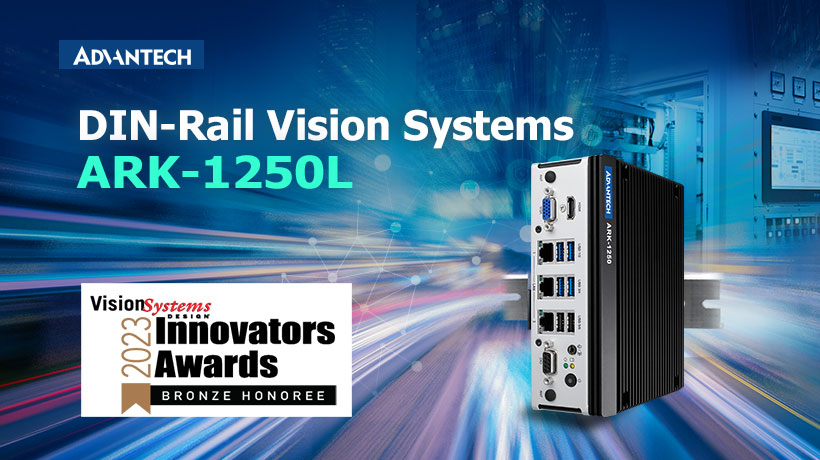 May 2023, Taipei, Taiwan — Advantech, a leading provider of AIoT platforms and services, is honored to announce that the company's ARK-1250L DIN-rail edge computer has received a Bronze Honoree award from Vision Systems Design's Innovators Awards 2023. The ARK-1250L distinguished itself from thousands of competitor innovations and was recognized among the best of bronze honorees in the robotics category. A panel of esteemed experts from system integrators and end-user companies judged the product on originality; innovation; its impact on designers, systems integrators or users; and whether it fulfilled a new market need, leveraged a novel technology, and/or increased productivity.
Powered by 11th Gen Intel® Core™ i5/i3 processors, the ARK-1250L delivers responsive, high-performance computing power with AI/deep learning capabilities and low power consumption. The ARK-1250L supports versatile I/O connectivity and over 10 selected iDoor I/O expansion modules, providing high flexibility for a diverse range of robotics and industrial equipment control applications. Likewise, the ARK-1250L features four RS-232/422/485 ports for motor and radar sensors, an optional CANbus for robotic arms, three USB 3.2 ports for peripherals such as vision cameras, and three GbE ports for connectivity. Its internal expansion slots, including mPCIe, M.2 E key (for Wi-Fi), and B key (for 5G), help users enhance the functionality of their solutions. Built with Advantech's DeviceOn/iEdge and ROS2 Suite, the ARK-1250L supports standard industrial protocols including Modbus, OPC-UA, and other PLC-based protocols and ROS utilities such as RVIZ, MoveIt, and Gazebo, providing the ideal foundation for factory automation and robotics applications.

"It is an honor to receive this award," stated Aaron Su, Vice President of Embedded IoT Group at Advantech. "Advantech is committed to developing versatile edge computing solutions with advanced visual analytics capabilities to address machine vision and robotics market needs. This recognition from Vision Systems Design is a testament of our innovative designs and the value of our products."

"The Vision Systems Design team would like to congratulate Advantech for their score in the 2023 Innovators Awards program," said Linda Wilson, Editor in Chief at Vision Systems Design. "Each year, this unbiased and increasingly competitive program aims to celebrate the most innovative products and systems in machine vision. The Advantech team should be very proud."

For more information on the ARK-1250L or other Advantech products and services, please contact your local sales support team or visit our website at www.advantech.com.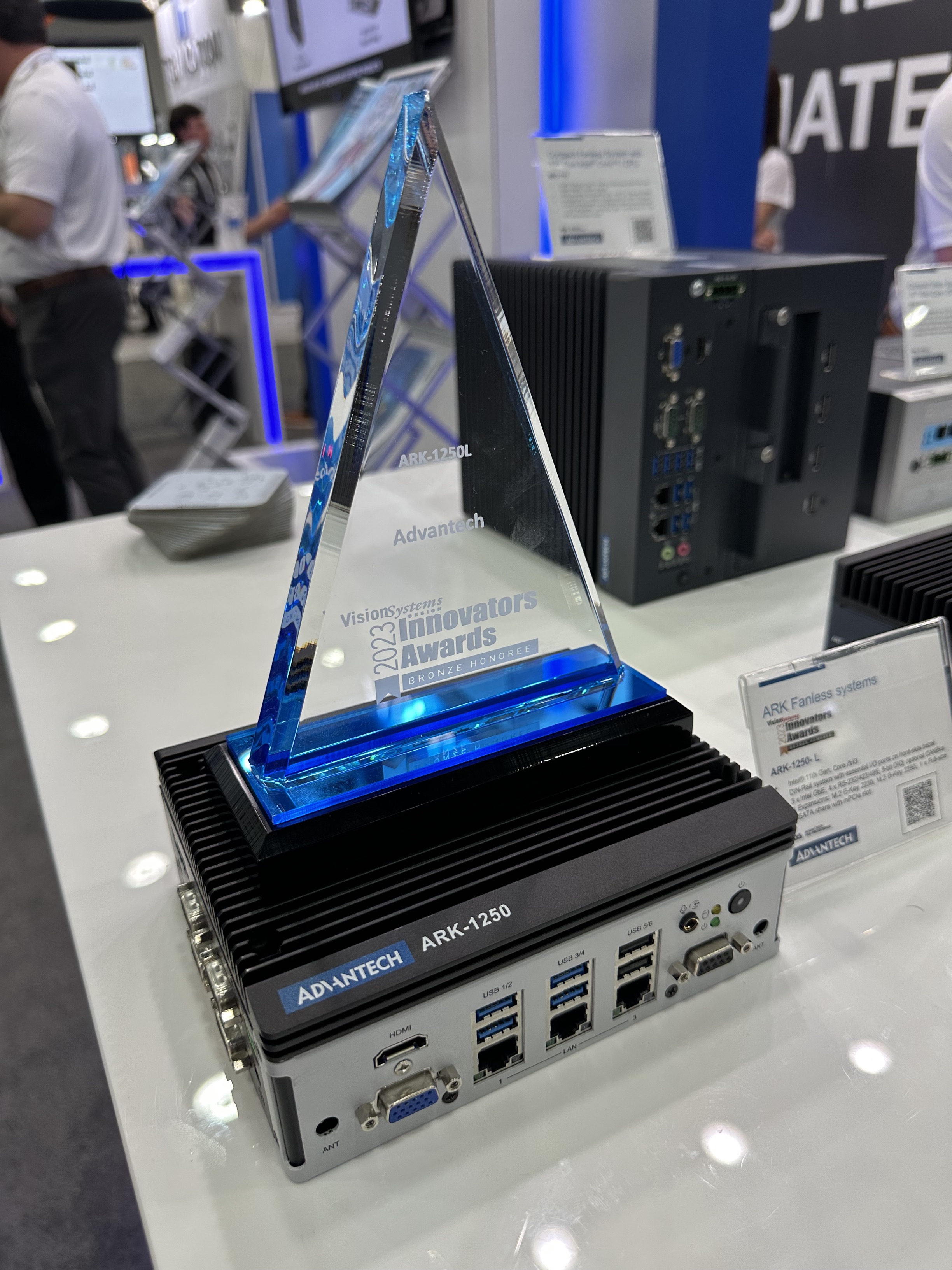 Advantech demonstrated its ARK-1250L at Automate Show 2023.