Advantech, Intel, VMware Collaboration Leads the Way for Grid Modernization with Virtualized Protection Relays
1/24/2022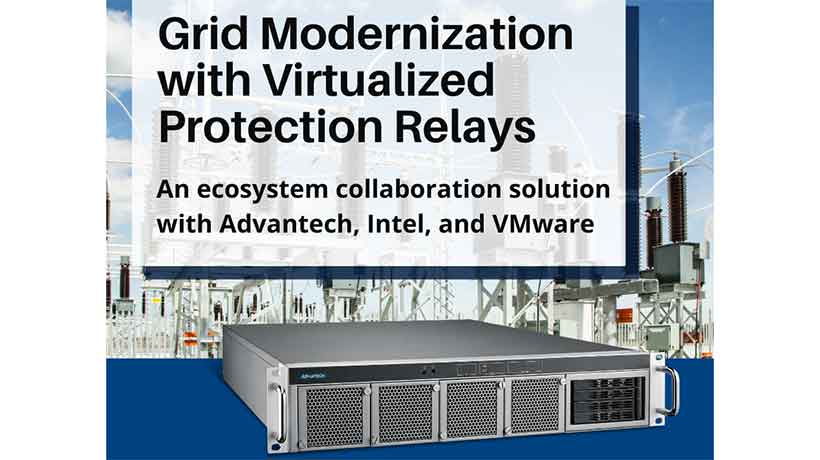 Next-generation virtualization solution in substation distribution helps combat challenges of an evolving electric grid.
Cincinnati, Ohio – Jan. 26, 2022 – As electrical distribution legacy assets approach end-of-life and need replacement, the expectations and size of the U.S. electric grid continue to expand. These growing, but aging systems require improvements and modernization in order to accommodate the latest operation, service, and supply demands.
To ease the challenges of digital transformation,
Advantech
, leader in industrial and ruggedized power substation hardware platforms, and
Intel Corporation
, innovator in scalable semiconductor chip manufacturing for Internet of Things (IoT) solutions, have announced an ecosystem collaboration to provide a next-generation Virtualization of Protection Relays solution (VPR) for the utility market. Additionally, Advantech and Intel engaged virtualization technology titan,
VMware
, on virtualized software and networking architecture for the VPR solution.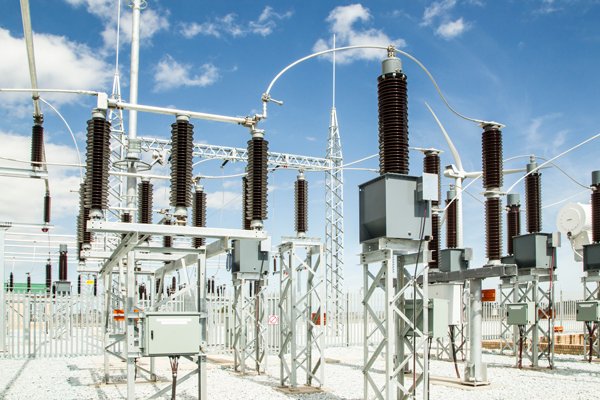 The market-ready, interoperable and open-sourced VPR solution works with numerous automation companies' software solutions to help improve safety, security, reliability, and manageability in real-time protection and control applications.
Highlights of the VPR platform include the following:
IEC-61850-certified, wide-operating temperature rugged server optimized for 3rd Gen Intel Xeon Scalable CPUs, with up to 32 cores and hardware-enhanced security
Integrated hardware network switching functions utilizing IEC-61850 protocols in High-Availability Seamless Redundancy (HSR) or Parallel Redundancy Protocol (PRP) networks
Out-of-band management IPMI for hardware-based settings and health monitoring
VMware vCenter for centralized single-pane management of the VPR system

VMware Edge Compute Stack that delivers the following:
VMware vSphere ESXi hosts running real-time VMs and Containers for performance

Choice of VMs or Containers for easy deployment of protection and control software
VMware vSAN for hyper-converged encrypted infrastructure
Core applications include network and security management, in addition to application life cycle management. Virtualization of functions that run on shared, open architecture adds flexibility to operations and helps overcome limitations of previous data silos. With virtualization, data is shared between applications and systems and culminates in the following benefits for utilities:
Reduced capital expenses, as less hardware is needed

Increased manageability of applications, reducing field maintenance costs

Improved system security

Overall improved operations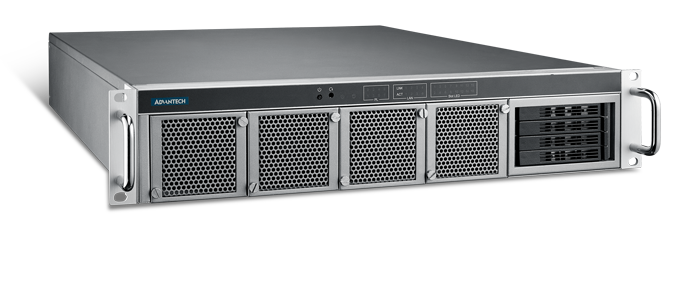 Designed and built specifically for substation applications, the Advantech ECU-579 power automation server is a key component of the next-generation VPR solution. With TUV IEC 61850-3 certification, the ECU-579 provides high reliability and stability for substation protection and control systems.
Additionally, the Advantech power automation server is VMware vSphere certified and vSAN tested to support virtualization and VT-x for running multiple operating systems (OS) and independent partitions—all on a single computer. The ECU-579 supports the overall VPR solution with economies of scale, modularity, and greater efficiency, allowing for easy replication of virtual architecture in new and existing substations.
"The VPR solution could not have been built without close collaboration between Advantech, Intel, VMware, major protection and control OEMs, and innovative utilities," said Cole Weber, director of energy, Advantech Industrial IoT Group. "We're very excited to see the future convergence of the OT substation environment with the IT world to create a software-defined substation. We are continually looking for domain-focused partnerships to help customers achieve successful digital transformation—all while in a more secure environment with fewer challenges. This VPR solution collaboration highlighting the ECU-579 is a game changer for the substation and grid modernization market."
Security is a top concern in the power and energy industry. If utilities are still operating legacy infrastructure, they are exposed to cyber threats due to outdated systems. With VMware's intrinsic security solutions, customers of the VPR solution can operationalize Zero Trust across entire distributed IT environments in order to proactively detect and defend against emerging threats. Modern management means there is IT security at every endpoint with shared, real-time context and visibility across environments.
VMware provides a complete software platform, which allows for real-time workloads such as the VPR management solution to run alongside other virtual machines and containers; the platform enables isolation, security whilst maintaining performance and reliability.
Note: Intel, the Intel logo, and other Intel marks are trademarks of Intel Corporation or its subsidiaries.
To learn more about the Advantech, Intel, and VMware VPR management solution, please contact your respective sales representative. For more information on Advantech power and energy hardware solutions, contact Cole Weber, director of energy for Advantech Industrial IoT Group, at cole.weber@advantech.com.
About Advantech
Founded in 1983, Advantech has the corporate vision to "Enable an Intelligent Planet." The company is a global leader in the fields of IoT intelligent systems and embedded platforms. To embrace the trends of IoT, big data, and artificial intelligence, Advantech promotes IoT hardware and software solutions with Edge Intelligence to assist business partners and clients in connecting industrial chains. Advantech is also dedicated to working with domain-focused partners to co-create solutions that deliver advanced solutions in Industrial IoT.