Advantech partners with BBT.live at CommunicAsia 2023
5/25/2023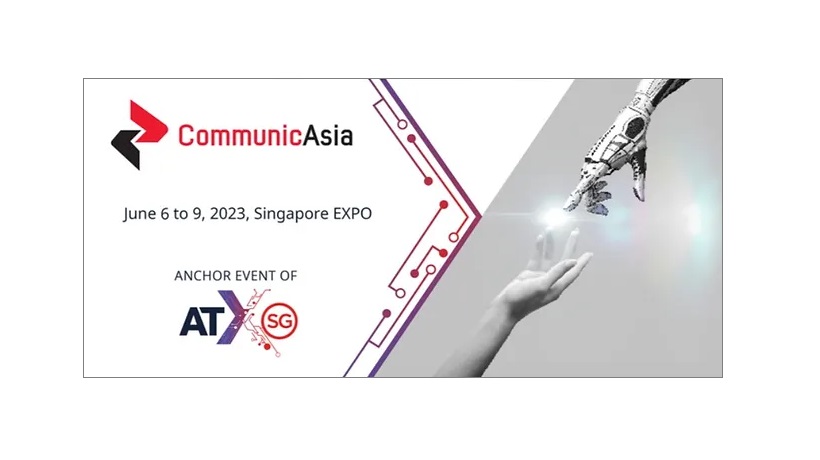 Showcasing BeBroadband™ SD-WAN/SASE solution on Advantech Network Appliances with BBT.live executives to appear on two panels
Taipei, Taiwan, May 25, 2023 - Advantech (TWSE: 2395), a global leader in Industrial IoT, announced today that it will be the featured hardware partner at the BBT.live booth in the Israel Pavillion of CommunicAsia/AsiaTech 2023 show taking place in Singapore on June 6-9. BBT.live executives, including Yunsung Park PhD, the US Operations President for BBT.live, and Erez Zelikovitz, EVP Chief Revenue & Product Officer, will also offer thought leadership in panels at the event.
BBT.live will showcase BeBroadband™ SD-WAN/SASE solution running seamlessly over Advantech FWA-1112VC and FWA-T011 edge appliances, offering an all-in-one secure cloud-based connectivity solution. The BeBroadband™ solution is designed to address the unique enterprise networking needs of service providers and help expedite their sales cycle, reduce customer acquisition costs, and gain access to new market segments and revenue streams. The FWA-1112VC and FWA-T011 network appliances offer rich LAN and WAN connectivity choices including 4G/5G and Wi-Fi options in workload optimized, low power boxes that are built to meet high availability enterprise networking and security application needs.
With the rise of hybrid work and cloud technology, traditional branch offices are undergoing significant changes. However, legacy network and security solutions in branch offices are often rigid and complex, making it challenging to meet the demands of modern branch offices. To address this issue, BBT.live has developed a unique next-generation SD-WAN/SASE solution that provides simple virtualized cloud-based secure connectivity, making it easier for organizations to adapt their branches to be agile, digital, and secure. When combined with Advantech network appliances, the solution streamlines the delivery of next-generation, software-defined enterprise services by leveraging highly efficient, flexible and ready-to-deploy customer edge devices
In addition to the booth within the Israel Export Institute Pavillion, Yunsung Park PhD, US Operations President for BBT.live will participate in the 5G Deployment Updates in the Region panel on June 7th. Erez Zelikovitz, EVP Chief Revenue & Product Officer at BBT.live will participate in the Cloudification and Edge Computing panel on June 8th.
"Advantech is helping customers around the globe build more intelligent and sustainable networks based on flexible and efficient infrastructure solutions," said Brian Wilson, VP of Sales, Advantech. "Our partnership with BBT.live expands on this objective by providing a secure and agile solution that improves competitiveness and streamlines operations for service providers and their enterprise customers."
"I look forward to returning to CommunicAsia this year to talk about our significant collaboration with Advantech," said Zelikovitz. "The results of our partnership help service providers in the region and across the globe drive down costs and increase revenues while their customers benefit from better networking and security." To book a meeting at CommunicAsia with BBT.live reach out to Erez Zelikovitz or to the BBT.live head of business development at guy.levinson@bbt.live.
About Advantech
Advantech has the corporate vision to "Enable an Intelligent Planet". The company is a global leader in the fields of IoT intelligent systems and embedded platforms. To embrace the trends of IoT, big data, and artificial intelligence, Advantech promotes IoT hardware and software solutions with the industrial IoT platform - WISE-PaaS core to assist business partners and clients in connecting their industrial chains. Advantech is also working with business partners to co-create business ecosystems that accelerate the goal of industrial intelligence. (www.advantech.com)
Advantech Media Contact
Global Alliances Manager, Cloud-IoT Group
Charo Sanchez Tel: +34 669 617877
About BBT.live
BBT.live, an Israeli-based provider of next-generation SD-WAN/SASE edge services, is spearheaded by visionary founders. BBT.live's Network Edge solution, offered as a service, seamlessly connects enterprise WAN, hybrid cloud, network edge, customers, and partners. BBT.live's BeBroadband™ solution combines the reliability of MPLS, guaranteed delivery, and privacy with the agility of Internet-class connectivity, empowering network architects to build enterprise-grade networks that keep pace with evolving business demands. BBT.live introduces BeBroadband™, an innovative and secure virtualized cloud-based connectivity solution. As a next-generation SD-WAN/SASE platform, BeBroadband streamlines service providers' operations by integrating essential features into a single, fully integrated suite, eliminating the need for additional integration efforts. With its user-friendly setup, deployment, and operation, BeBroadband incorporates industry-leading features from top providers, including a security partnership with Check Point and WAN optimization capabilities powered by Rohde & Schwarz. Headquartered in Tel Aviv, with a US hub in New Jersey, BBT.live is dedicated to delivering cutting-edge solutions that drive positive business outcomes for service providers. Visit www.BBT.live.com to learn more.
BBT.live Media Contact:
David Weissmann
+1 646 530 2135
+972-58-795-5088