Advantech Releases 1U Short-Depth Edge AI Servers Dedicated for Industrial Automation
3/23/2022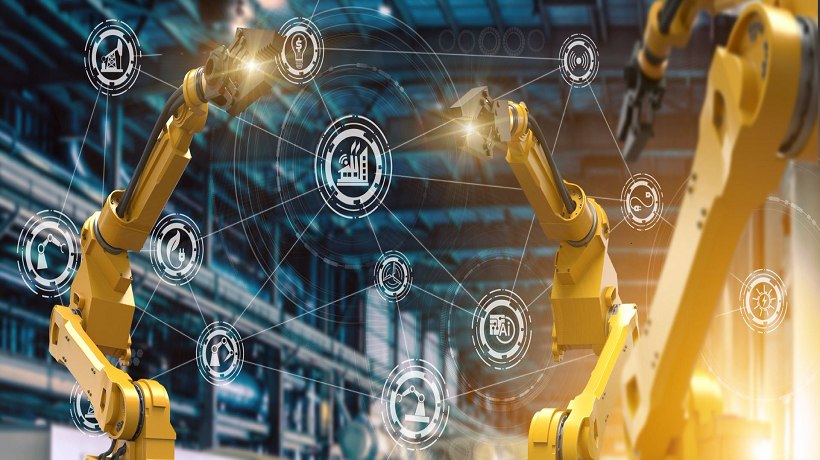 March 22 2022, Taipei, Taiwan - Advantech, a leading industrial edge AI solution provider, has announced a release plan for its 1U short-depth edge AI server-HPC-6120+ASMB-610. This entry-level server is focused on the industrial automation industry, providing high computing performance in a small form factor. In automation, AI and high performance computing (HPC), technologies are moving toward the edge. Servers at the edge are required to be smaller and more flexible. The Advantech industrial edge AI server series is compatible with NVIDIA A2 Tensor Core GPUs, together with flexible expansion, thermal design and a small form factor, industrial edge AI servers are the best servers for industrial automation.
HPC-6120+ASMB-610, the 1U entry-level edge AI server targets edge video analytics
HPC-6120+ASMB-610 is a 1U short-depth edge accelerator server that supports up to two NVIDIA A2 GPUs. HPC-6120+ASMB-610 leverages the A2 GPU's versatility and provides entry-level inference with low power consumption, a small form factor (438 mm x 44 mm x 480 mm) and flexible four PCIe expansion slots. Advantech's innovative thermal management system can increase airflow and pressure. This feature enables high computing workloads with NVIDIA A2 at the network edge by cooling GPU cards and reducing noise output. The high performance, thermal design, light and flexible features are efficient for AI inference in intelligent video analytics(IVA) and entry-level automated optical inspection (AOI).
Industrial Edge AI servers dedicated for industrial equipment manufacturing
Advantech industrial AI edge server family has 2U and 4U solutions. HPC-6240+ASMB-622 is the 2U industrial AI server powered by NVIDIA A2, offering a complete end-to-end performance, efficiency, and responsiveness that is critical to powering the next generation of AI inference in embedded devices. With only 20.5" depth and multiple expansion slots, it is especially suitable for IEM, robotics, and IVA AI applications at the edge.
SKY-640V2 is a 4U solution that supports up to 4 x NVIDIA A100 Tensor Core GPUs for AI and high performance computing. They also support NVIDIA NVLink Bridge for NVIDIA A100 to enable a high bandwidth link between two GPUs for heavy AI workloads. SKY-640V2 provides 11 expansion slots and multiple PCIe for flexible GPU, NIC, and motion-control card integration. The SKY-640 V2 industrial server can scale out from a single-GPU node to multi-GPU nodes when needed in industrial applications, especially in the areas of healthcare, voice recognition and translation. Software from the NVIDIA NGC catalog helps customers quickly access resources to accelerate their AI development. Secure remote management is provided for industrial applications that require these capabilities. This solution empowers complex AI robotic control and manufacturing equipment applications. SKY-640V2 also leverages Advantech's innovative thermal management system to increase airflow and pressure.
Applications for AI are transforming every industry. The Advantech industrial edge AI server series provides the longevity support and design service to ensure the best deployment for AI industrial automation applications.
Industrial Server Marketing-Casper Sun
Tel: +886-2-2792-7818, Ext. 1331