Highly Accurate and Robust Smart Surveillance System Stops Illegal Fares
2/15/2022
Public transportation can be a great strain on public finances and fare evasion is a real headache for authorities. Fare evasion includes illegal use of discount cards, fare-dodging, and ticket forgery. Cities in South Korea, have implemented methods to minimize, deter, and manage fare evasion.
Partner: VISIONIN l Region: South Korea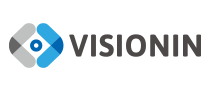 Public transportation is the backbone of our cities and provides essential travel between our home and work. Because so many people use trains and buses, dedicated government agencies are typically responsible for imposing a fare rate that suits each travel tier and maintains profitability so that services can run efficiently and equipment can be maintained. As a result of these costs, public transportation can be a great strain on public finances and fare evasion is a real headache for authorities causing revenue loss, and a perception of poor safety and security by the public. Fare evasion includes illegal use of discount cards, fare-dodging, and ticket forgery.
Cities such as Seoul, South Korea, have implemented methods to curb fare evasion. However, despite their efforts to fine perpetrators up to 30 times the original fare, it remains challenging to deal effectively with fare evasion across the entire city. In addition, regular commuters have been critical of the high cost and congestion on the metro system and have requested increased surveillance to clamp down on the free riders. In recent years, solutions for people surveillance are increasingly being used to minimize, deter, and manage fare evasion. Many tactics have been devised including the implementation of warning announcements to promote responsible citizenship.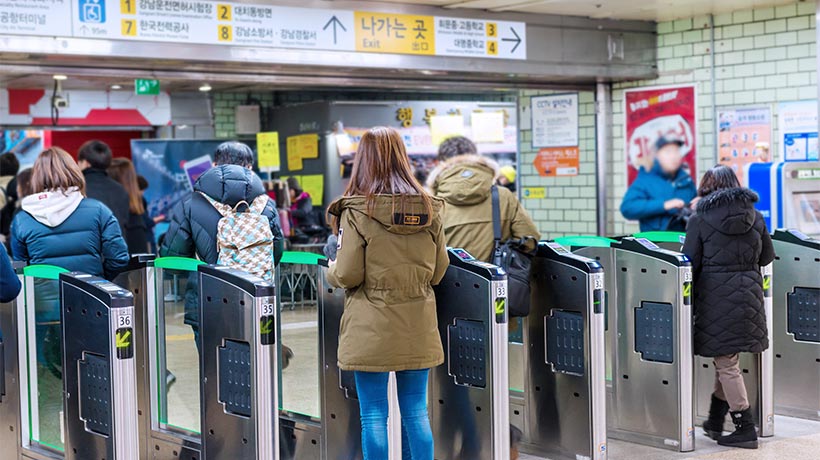 The project involved conceptualizing a solution for VisionIn, a start-up company jointly established by professors and graduates of the Computer Vision Laboratory at the Department of Information & Communication Engineering, Inha University in Korea.
VisionIn has been developing core technologies for intelligent video surveillance, machine vision, biometrics, and smart automobiles based on computer vision, parallel image processing, machine learning, and embedded system technologies at their academic laboratory.
The project focused on designing detection methods with the following criteria:
Accurate and quantifiable data provision.
Easy to install.• Reliable and durable.
Robust, flexible, scalable.
High computing.

High accuracy.

A successful project would mean accurate facial recognition and rapid processing of images corresponding to the photo on the travel card. The project should also be able to be replicated across other cities in Korea and around the world.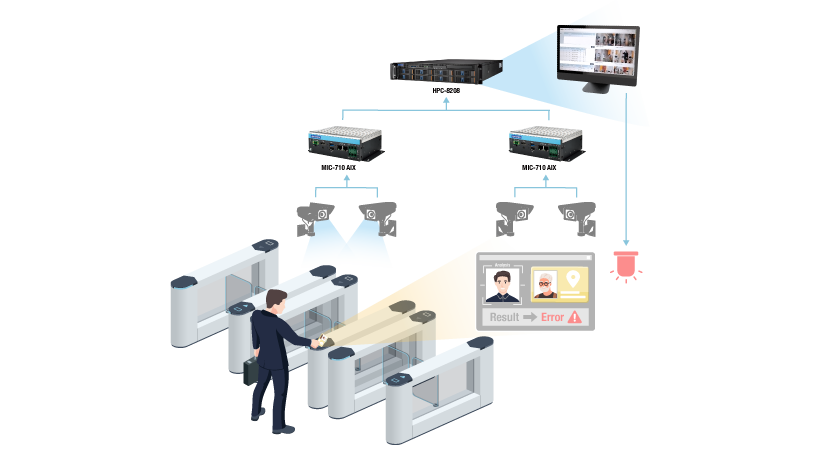 The system was to be installed in the control rooms of metro stations and connected to CCTVs positioned at the entrances of ticketing counters. The system collects information from CCTV data and gathers card information used in the ticketing system by two methods: HPC-8208 Nvidia Jetson for the facial recognition and MIC-710AIX Edge Inference to compare card usage. Used as an event trigger, misuse of a card will activate a warning sound and video will be transmitted to a security team.
The system transmits image rapidly, which allows for an immediate response. The system not only saves on the manpower required to track and check passengers, but also minimizes passenger confrontation. In addition, the system is highly accurate, which reduces the risk of customer dissatisfaction from false identification resulting from incorrect facial profiling. Overall, the system significantly eliminated illegal fare dodging and improved the transportation environment while reducing overall revenue loss.
Fare evasion is a problem in today's public transportation systems, with companies losing serious revenue and safety being compromised. Furthermore, some fare evasion techniques are hard to spot such as using discount cards only valid for specific age groups (e.g., senior citizens). This has resulted in the need for smart surveillance systems to tackle these issues and effectively curb illegal fare evasion.
The smart system designed and implemented in this project was in line with the customers' requirements and fixed fare dodging through the fraudulent use of discount cards. The solution entailed the use of inference-based AI technology to match an individual's face to the travel card presented. As a result of the high accuracy of the solution, the risk of false recognition was minimized.
Furthermore, this technology has high processing capabilities, which ensures that even during rush hour, it functions in real time to prevent inconvenience to other transport users. Overall, the robust, scalable, and highly flexible solution delivered quantifiable benefits that can be applied vertically across global industrial environments.