Refine Retail Business Opportunities with Customer Data and Advantech Azure Cloud Services
3/19/2021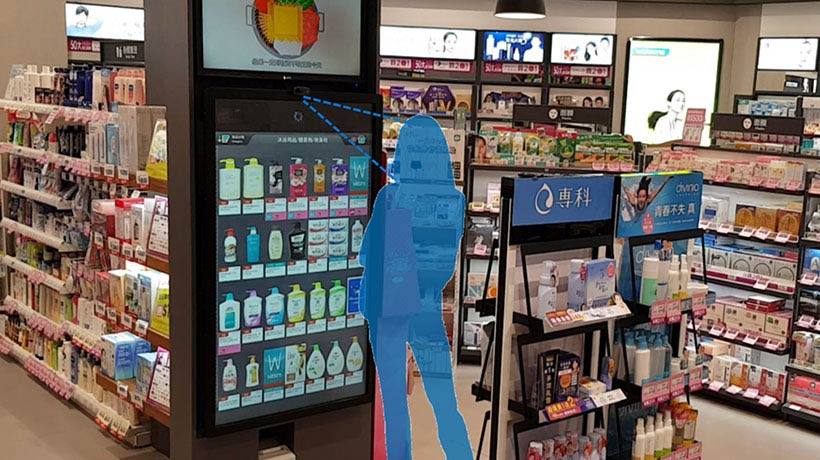 As data supports the formation of accurate business decisions, it is argued to be the oil of the 21st century. Coretronic Group, the world's largest designer and manufacturer of DLP projectors and backlight modules, began developing cloud services and display technology integration solutions in 2012. In 2017, the Coretronic Intelligent Cloud Service (CiCS) was formally established to focus on AI, big data, and cloud technology applications. CiCS integrates the group's innovative display technology to transform the group from a hardware manufacturer and designer to a solutions provider that develops and implements digital transformation strategies. As a Microsoft Azure distributor experienced in cloud services and digital transformation, Advantech works with CiCS to launch smart retail solutions that drive business model innovation by utilizing data to improve sales and consumer satisfaction.
The Azure cloud platform lays the foundation for the development of CiCS
The needs of CiCS' transnational business necessitate a public cloud platform that provides wide coverage, security, and stability, as well as integrity, convenience, and flexibility. Azure services cover up to 140 countries and regions and provide a wealth of service components. Thus, CiCS utilizes multiple Azure service components, and adapts them to a PaaS platform to develop software for end customers, enabling quick overseas deployment. Azure development tools are of the same line as Microsoft's local tools. They are — in terms of application development, management, security and identity management, and data platforms — consistent with the local side. Therefore, technical personnel can greatly improve service and maintenance efficiency by starting quickly. Moreover, Azure supports a variety of open source technologies; as such CiCS' Linux team also started using Azure to develop cross-platform applications.
Advantech's diverse IoT know-how helps diversify CiCS' business
As a Microsoft Azure distributor, Advantech provides its Azure distribution partners with diverse services, such as cost/benefits optimization, technical architecture recommendations, cloud security assessments and enhancements. CiCS uses Azure to develop core businesses such as AI, big data, and cloud services. The company specializes in using AI for identification and classification, and returns the results to Azure for big data processing and analysis to produce sales strategy recommendations for retailers. Based on its cloud and IoT experiences, Advantech utilizes its software and hardware integration capabilities to provide cloud service architecture suggestions and technical support to CiCS. Advantech works together to market successful CiCS cases, as is committed to promoting co-creation achievements with partners.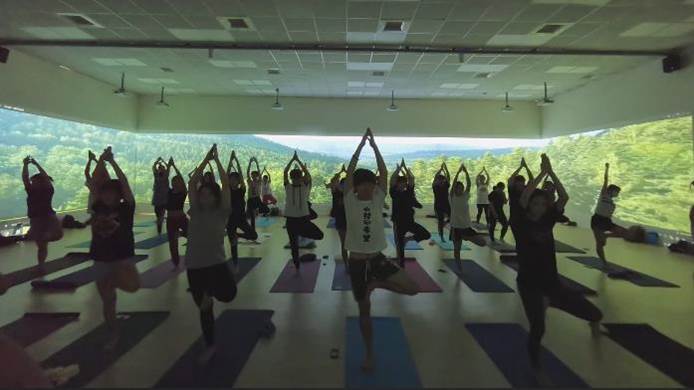 CiCS features data-driven solutions aimed at retail fields — including intelligent advertisement broadcasting solutions for public spaces, interactive in-store shopping signage for retail channels, and immersive fitness solutions for gyms and yoga studios. By combining physical spaces with virtual solutions, CiCS delivers richer experiences to consumers, while simultaneously tracking and analyzing the consumption at physical channels. Throughout its three years of existence, CiCS has successfully entered many well-known chain retail channels and fitness venues in Taiwan and overseas.
Since 2020, CiCS has devoted itself to the development of cloud-based intelligent customer service and smart factory technologies to enter the manufacturing industry and its after-sales service and quality assurance system. CiCS is committed to introducing cloud software into the manufacturing system to help customers with their digital transformation. Advantech has extensive experience in software, hardware, and total solutions for smart manufacturing. CiCS is leveraging experience to create domain-focused solutions aimed at accelerating the deployment of applications.
Li-Dien Fu, Director of CiCS Intelligent Applications Business Unit, said, "With the three-party collaboration of CiCS, Advantech, and Microsoft, the large amount of data obtained through IoT devices can help customers generate more business opportunities through cloud computing, intelligent learning, and analysis and prediction. Starting from this year, CiCS will actively expand the Asia-Pacific market by utilizing cloud services to break through geographical restrictions, and with the synergies of CiCS and Advantech's global locations, market Taiwan's technology to the world and drive digital transformation to flourish on a large scale."