Textile Manufacturer Utilizes Advantech's WISE-PaaS Cloud Platform to Implement Intelligent Textile Production
2/17/2022
Leveraging Advantech's WISE-PaaS cloud platform, a textile manufacturer successfully implemented data visualization management and significantly improved the quality of its waterproof membranes, while realizing its goal of intelligent textile production.
Solution Benefits
Automated optical inspection (AOI) system offered 99% detection accuracy
Damaged membrane products reduced by at least 10%
Production yield rate improved by up to 90%
Membrane sales expected to increase 50% in three years
Since fashion industry is driven by fast-changing trends and consumer demands, low-volume, high-variety production is essential for clothing manufacturers. To support this demand, textile industry has begun to shift towards smart manufacturing.
In keeping with its digital transformation strategy, a leading global textile manufacturer, is committed to promoting Industry 4.0 and implementing smart manufacturing processes. Accordingly, the company collaborated with Advantech to build a smart digital production line and optimize its production processes in order to improve product quality, yield rates, and factory management.
After adopting Advantech's highly-flexible
WISE-PaaS
services on
WISE-STACK
300 rack-level private cloud, the textile manufacturer was able to create an application framework service capable of collecting data from over 100 machines in order to realize a fully digital smart textile manufacturing production line. This not only optimized operations and improved process transparency, but also made knowledge transfers easier and more systematic for employees.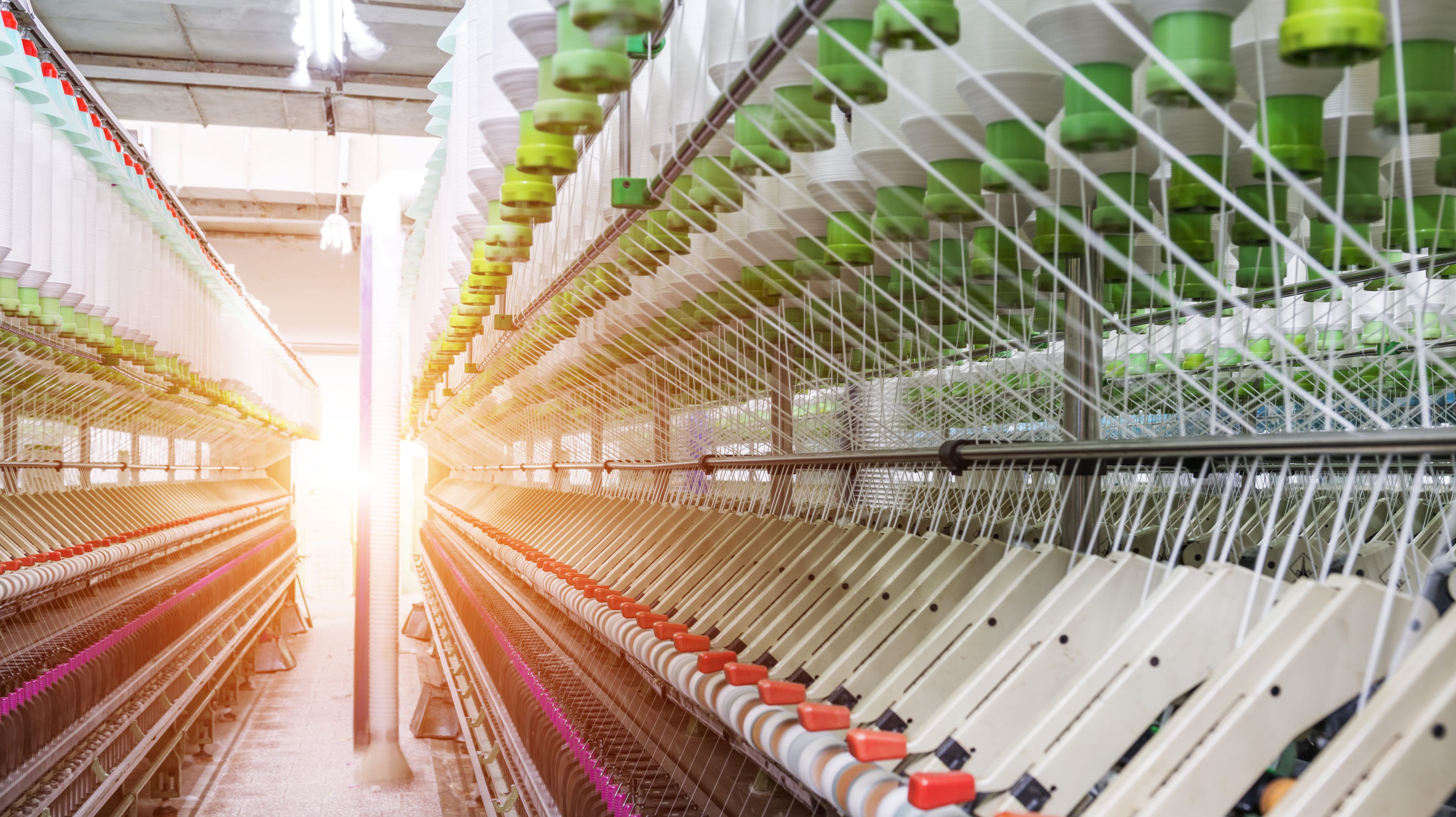 Two-Pronged Approach to Visualization and Membrane Optimization
With Advantech's assistance, the manufacturer has realized two major achievements — production management visualization and membrane quality optimization. In regards to the production of the high-performance waterproof membranes, the manufacturer has developed predictive quality analytics and warning systems by collecting and analyzing relevant data parameters in membrane production. This has allowed them to visualize the entire process and significantly improve membrane production. Moreover, their digitalization efforts are expected to increase membrane sales by 50% in the next three years.
In addition, they have also installed cameras to capture images of release paper during the gluing process. An automated optical inspection system combined with intelligent image analysis technology is then used to determine the quality of the release paper in real time, with all resulting data transmitted to the
WISE-PaaS platform
.
This provides production line operators a clear overview of the product status and quality, helping to minimize error and defect rates, which minimizes overall wastage. With the automated optical inspection system offering 99% detection accuracy, the quantity of defective membrane products is expected to decline by at least 10%.
Chief Digital Officer of the textile manufacturer commented that "We collaborated with Advantech because of its outstanding software and hardware capabilities and customer service. With Advantech's assistance, we have significantly enhanced smart manufacturing capabilities, improving production yield rates by up to 90% and OEE to 88%. It gives us the confidence to continue its smart development and push toward increased growth and transformation."
The
WISE-PaaS Industrial IoT Cloud Platform
end-to-cloud architecture provides a comprehensive development environment for data collection, analysis, management, and applications, while promoting interoperability between I.Apps via the
WISE-Marketplace
and accelerating the development of industrial solutions.
WISE-STACK
is Advantech's AIoT private total cloud solution designed to reduce data center complexity and cost and based on
WISE-PaaS software
, which provides multiple AI application framework services from data collection and analysis to visual presentation.