Truedan Enhances Store Management Efficiency and Service Quality with Advantech's Inspection Solution
7/24/2023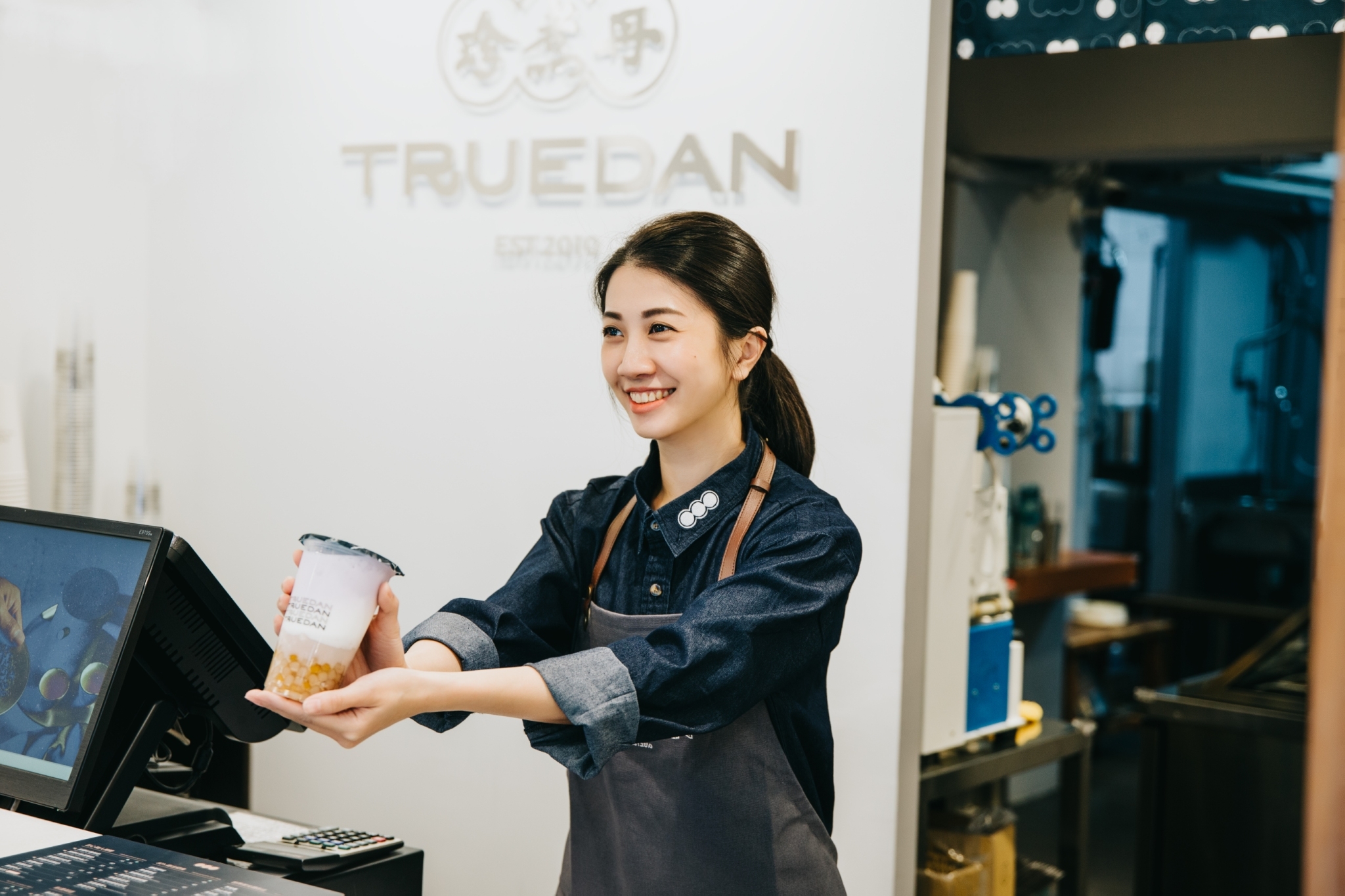 To gain an edge in Taiwan's highly competitive beverage market, a focus on superior service is indispensable. To that end, the renowned Taiwanese beverage brand, Truedan, implemented Advantech's intelligent store inspection solution. This solution is helping Truedan boost service quality, ensure beverage safety, minimize labor costs, promote environmental sustainability, increase operational efficiency, and enhance the brand's image.
Rising managerial challenges from the brand's rapid expansion
Truedan, originating as a chain of handcrafted beverage stores in Taipei's Shilin District in 2010, has gained considerable popularity following its expansion across Taiwan. As indicated by Ting Chiu, Operation Assistant Manager at Truedan, the number of Truedan stores in Taiwan has increased from just a few stores to a total of 79 stores now. This rise in the number of outlets has also increased the management complexity at their headquarters. Thus, in recent years, Truedan has been actively pursuing digital transformation, leveraging smart technology to optimize store management and efficiency.
"Truedan is committed to delivering an exceptional consumer experience, providing a warm and welcoming atmosphere for store visitors. That's why customer service and satisfaction have always been a primary focus and continuously sought after," Ms. Chiu explained. The stores serve as the interaction point with consumers, making it essential for staff to deliver excellent service quality to leave a lasting positive impression on consumers and drive repeat purchases. To optimize their services, Truedan established a 6-step service SOP and constantly devises new guidelines based on market needs, with tight store supervision ensuring that staff adhere to company policies.
However, with their growth, conventional paper-based records for store supervision and audits posed several challenges. First, manual documentation consumed substantial time and human resources while increasing the risk for human error. Second, it proved difficult to receive prompt feedback and documentation from stores, leading to delays in effecting necessary improvements. Lastly, sorting through paper documents for verification proved cumbersome.
To address these issues, Truedan actively promoted its digital transformation. Ms. Chiu recalled that while exploring solutions, they found that Advantech's inspection software could enhance store management and supervision at the headquarters. Therefore, they decided to implement inspection solution across all 79 stores in Taiwan.
Inspection solution offers four major benefits that enhance management efficiency
After implementing inspection solution, Truedan experienced notable progress in management, gaining four key benefits. First, the paperless operation is environmentally friendly, with the inspection system alone saving 3000 sheets of paper annually. The future transition to paperless operations in training audits and brand audits will also further the company's environmental sustainability goals. Second, labor costs have been significantly reduced, with reduced human errors and improved accuracy, reliability, and automatic analytics of inspection data. Third, store inspection efficiency has improved by 50–100%. Finally, real-time feedback and problem-solving have immensely improved customer satisfaction levels.
Ms. Chiu elaborated that Advantech's inspection solution is a SaaS platform that enables users to connect in real time through internet-enabled devices such as smartphones or computers, simplifying usage for headquarters inspectors and store managers. Moreover, Truedan did not need to acquire additional hardware or worry about installation and environment setup, thus avoiding the need to hire additional IT staff or establish a dedicated maintenance department. Importantly, during implementation, any new requirements or expansion needs could be discussed with the solution provider.
After reaping significant benefits from the implementation, Truedan continues to accelerate the pace of its digital transformation. Besides using inspection solution to incorporate training and brand audits, the company is actively exploring more solutions and developing a more extensive intelligent management system to continuously improve their service quality and operational performance.
Improved service quality

Ensured beverage safety

Reduced labor costs

Promoted environmental sustainability