Advantech and albis-elcon Expand Partnership for 5G and 6G Wireless Technology
5/16/2022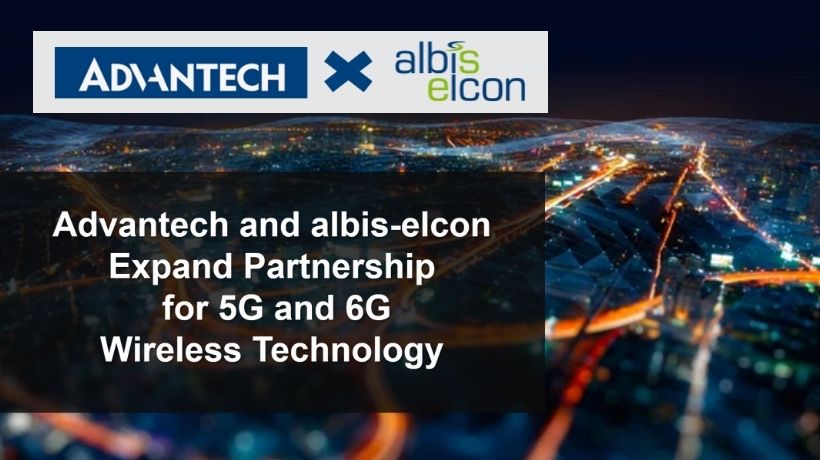 May 16, 2022, Taipei, Taiwan - Advantech (TWSE: 2395.TW), a global leader in industrial IoT and network equipment supplier albis-elcon, part of the listed UET AG (ISIN: DE000A0LBKW6), is expanding its partnership with manufacturer towards open mobile technologies for 5G and 6G networks. The companies made the announcement at the IEEE 5G++ Summit in Dresden and presenting the first joint OPEN RAN solution.
albis-elcon has been working with Advantech in the field of open network technologies for almost two years, enabling disaggregation, the separation of hardware, operating system and application. This offers fixed and now also mobile network providers as customers more flexibility and less dependency in the selection of devices and applications.

The Open Radio Access Network (ORAN) and Virtualized Radio Access Network (vRAN) technologies have the potential to make network functions available more quickly via open interfaces and to increase the efficiency of 5G networks.

Here, the albis-elcon software suite uSphir is used as a link between hardware and application and, with the virtualization of network functions, provides the basis for an open ecosystem environment. If requested by the customer, albis-elcon also assumes responsibility for interoperability, integration, implementation and operation.
Advantech will supply albis-elcon with its SKY-8000 Edge Servers for Open RAN and vRAN. These carrier-grade servers have been designed to meet high performance and high availability network needs in rugged and compact platforms that can be deployed anywhere in the network. In the future, it is planned to expand the virtualization ecosystem together with Advantech and extend it to include 5G and 6G networks.
Entrepreneurial Future in Software and Service with Open Hardware
"We see in the future growth with our own software solution and service with open hardware from our company and in collaboration with partners. To deliver an optimal solution to customers as they grow, we are now bringing ORAN systems in collaboration with Advantech. I am excited about the expansion of our partnership," said Werner Neubauer, CEO of UET AG and Managing Director of albis-elcon. "After the introduction of gigabit real-time transmission and artificial intelligence with machine learning, open networks offer the next big opportunity for network evolution."

"Advantech supports operators and service providers in their network edge transformation journey with a solid range of carrier-grade servers that optimizes edge deployment and is supported by a strong ecosystem" said Brian Wilson, Associate Vice President of Sales, Advantech. "We are excited to expand our partnership with albis-elcon to further streamline the deployment of disaggregated Open RAN solutions. The combination of Advantech SKY-8000 Edge Servers and albis-elcon virtualization platform creates a seamless, open and intelligent infrastructure that enables the next wave of innovation at the network edge".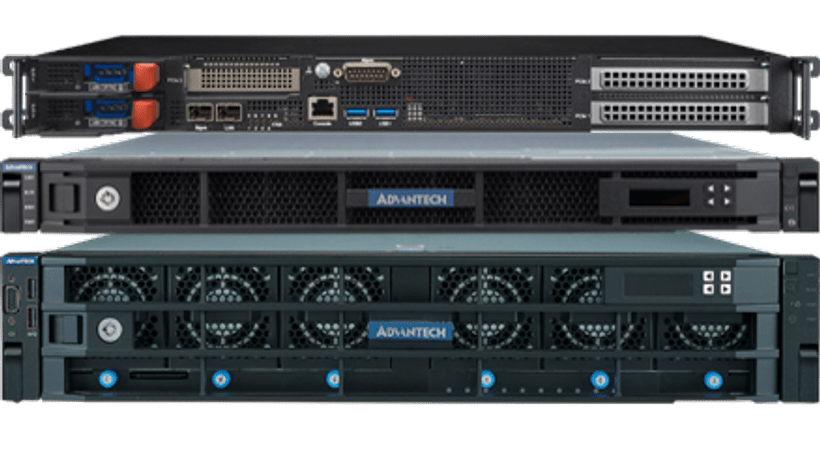 Virtualization is a market of the future. According to US market research firm Global Industry Analysts, the market for virtualization will grow to 48.5 billion US dollars by 2026.

Open networks with virtualization offer the operation of multiple network services on only one single hardware. Thus, a major benefit of virtualization is the reduction of devices. In the future, multiple applications can run on one device. This represents an important contribution to reducing energy consumption and making networks more sustainable.
About Advantech CIoud-IoT Group
Advantech Cloud-IoT Group helps service, solution providers and enterprises extend the cloud to the IoT edge by providing scalable platforms that reliably execute business and mission critical services anywhere in the network. Our innovative servers and appliances enable a seamless transformation toward cloud native operations and are supported by a vibrant software ecosystem and supply chain, offering key foundational building blocks that accelerate digital transformation. From SD-WAN, SASE and Private Wireless to Open RAN, Edge and Hybrid Cloud, Advantech Cloud-IoT Group is enabling the co-creation of products and services that will form the backbone of the new 5G & AIoT economy.
www.advantech-5g.com.
albis-elcon delivers products, solutions and services that help communication service providers and other companies to build and operate better networks and reduce the energy needed. With more than 15 million installed units in over 40 countries, the company based in Hartmannsdorf (near Chemnitz) is well-positioned to deliver software defined and virtualisation enabled devices allowing for gigabit networking for Cloud computing, enterprise access, mobile backhaul and 5G Campus networks. Superior-engineered hardware, software, network management, and implementation services manage complexity and provide sustainable, secure communication. albis-elcon is a subsidiary of the listed UET AG in Eschborn. More at www.albis-elcon.com.