Advantech Launches Newest Line of Panel-Mount Monitors: VUE-2000 Series
4/1/2020

The VUE-2000 series features Advantech's latest industrial displays. They have been designed to sit at the intersection between innovation and functionality, with multiple uses.
The VUE-2000 series can be used as a stand-alone touch monitor with the optional VESA stand, be panel mounted, used as an AIO to connect with an IPC device, and as an OpenFrame display with rear circuitry for easy access. Additional peripherals, such as a camera, RFID receiver, WiFi sensor, and card read can be attached.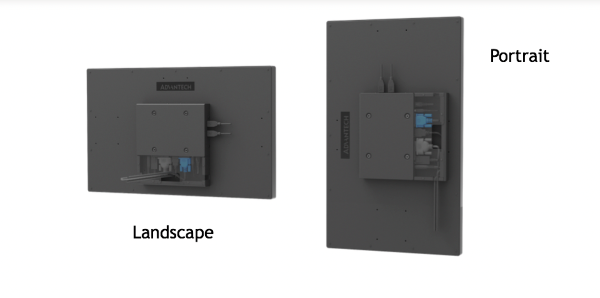 The VUE-2000 series has simplified the I/O ports in one AD board supporting VGA, HDMI, DP and DVI. The AD board features two USB type-A ports, and one USB-type-B port for touch signal. Users do not have to select the I/O to connect with the IPC.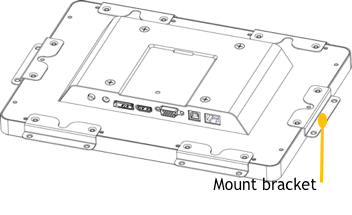 As a leading IPC company, Advantech uses industrial-grade materials in line with IPC requirements to create enduring products. The cover glass can be used for touch and non-touch models, and has an IP65 rating.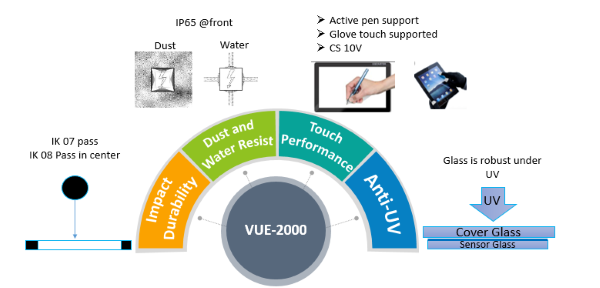 Recommended Product Offerings
VUE-2000 ordering information is shown here. Due to issues related to the COVID-19, target ETD is early May 2020.
VUE-2101-WX50PA-A4 / VUE 10.1" Panel Mount Monitor, incl. JP & KR Power Cord
VUE-2101-WX50PC-A4 / VUE 10.1" Panel Mount Monitor, CN Power Cord
VUE-2101-WX50PE-A4 / VUE 10.1" Panel Mount Monitor, incl. UK & AU & ME Power Cord
VUE-2101-WX50PX-A4 / VUE 10.1" Panel Mount Monitor, incl. TW & US & EU Power Cord
VUE-2156-FD45PA-N4 / VUE 15.6" Panel Mount Monitor, incl. JP & KR Power Cord
VUE-2156-FD45PC-N4 / VUE 15.6" Panel Mount Monitor, CN Power Cord
VUE-2156-FD45PE-N4 / VUE 15.6" Panel Mount Monitor, incl. UK & AU & ME Power Cord
VUE-2156-FD45PX-N4 / VUE 15.6" Panel Mount Monitor, incl. TW & US & EU Power Cord
VUE-2238-FD35PA-N4 / VUE 23.8" Panel Mount Monitor, incl. JP & KR Power Cord
VUE-2238-FD35PC-N4 / VUE 23.8" Panel Mount Monitor, CN Power Cord
VUE-2238-FD35PE-N4 / VUE 23.8" Panel Mount Monitor, incl. UK & AU & ME Power Cord
VUE-2238-FD35PX-N4 / VUE 23.8" Panel Mount Monitor, incl. TW & US & EU Power Cord