New Advantech SDVoE Medical Video Solutions to Be Unveiled at MEDICA 2021
10/27/2021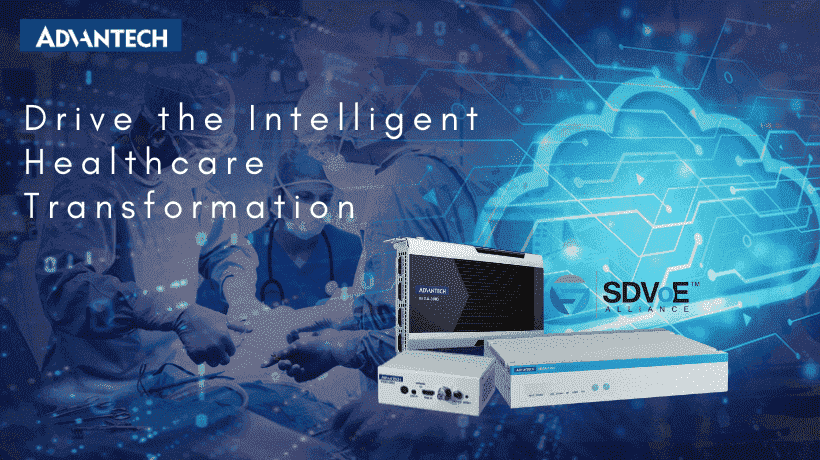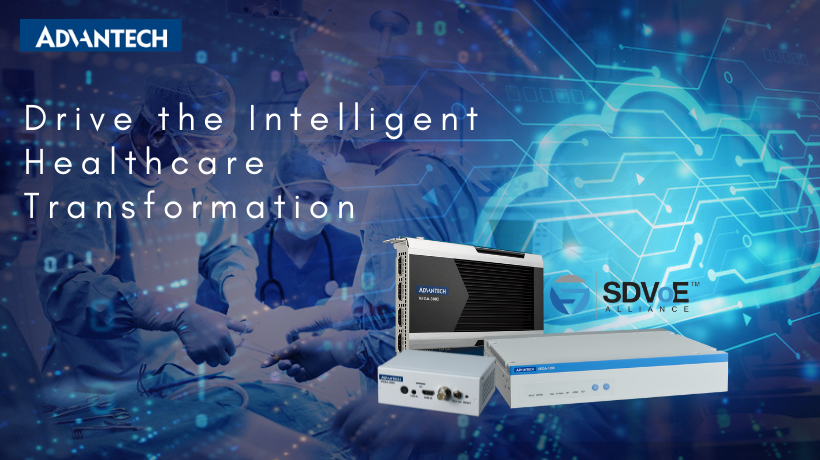 Duesseldorf, Germany, November 15th to 18th, 2021 –
Advantech, a leading provider of advanced video processing solutions will present a new line of low latency medical video transport and recording solutions based on the internationally recognized SDVoE standard. Interest in the transition of video infrastructure onto an IP-based network is becoming widespread and SDVoE offers a high performance, interoperable standard supported by many vendors to carry 4K/UHD over a commercial 10G Ethernet network. The new SDVoE product line adds to an established comprehensive range of high quality 4K/UHD video capture, encoding and streaming acceleration components and platforms that bring broadcast-grade video processing to many medical applications.
The medical technology industries from worldwide have been awaiting a chance to share new technology advances for more than a year, and Advantech is looking forward to present our latest medical video solutions to the world at Medica 2021. Our Video Solutions Division offers a range of low power, high performance video capture and encoding accelerators that are particularly suitable for embedded medical applications, whether located directly in the Operating Room or in the hospital equipment rooms. The acceleration products, under the VEGA family name, include modules boards and systems all capable of broadcast quality 4K/UHD live HEVC encoding at 60fps, many with 4:2:2 support for additional color clarity, and all with low power, compact size and low latency. As an OEM manufacturer, Advantech have all the skills necessary to support specialist video formats and custom image assembly.
This year Advantech will demonstrate a new family of SDVoE based video over IP transport components that can help centralize and improve the video routing infrastructure inside an Operating Room. These components include the VEGA-1000 and VEGA-1100 family of SDVoE transmit and receive endpoints, and the VEGA-1200 SDVoE recorder/streamer which combines both an SDVoE endpoint and a high quality AVC/HEVC compression engine. The resulting low bit rate content can be streamed to remote stations or recorded locally for archive purposes. Attendees can view these at Advantech's booth, Hall 9 / C25.
Advantech's video solutions, including UHD PCIe encoding cards, offer medical OEMs a way to create cost-effective high quality 4K recording and streaming solution without compromising operational efficiency, floor space, power consumption and total cost of ownership (TCO). It's an ideal solution for all medical recording or live streaming applications. Visit our website for more information: https://www2.advantech.com/nc/spotlight/medical-video/
About SDVoE
The SDVoE Alliance is a dedicated group of pro AV manufacturers, system designers, integrators and technology managers working together to accelerate the replacement of point-to-point connectivity and the matrix switch with Ethernet-based AV distribution. Through interoperability and standardization, the SDVoE platform enables great AV user experiences.
About Advantech
Advantech's corporate vision is to enable an intelligent planet. The company is a global leader in the fields of IoT intelligent systems and embedded platforms. To embrace the trends of IoT, big data, and artificial intelligence, Advantech promotes IoT hardware and software solutions with the Edge Intelligence WISE-PaaS core to assist business partners and clients in connecting their industrial chains. Advantech is also working with business partners to co-create business ecosystems that accelerate the goal of industrial intelligence. (www.advantech.com)