Smasoft Chooses NVIDIA Jetson to Provide Greater Advantages in AI Visual Inspection Solutions
3/24/2022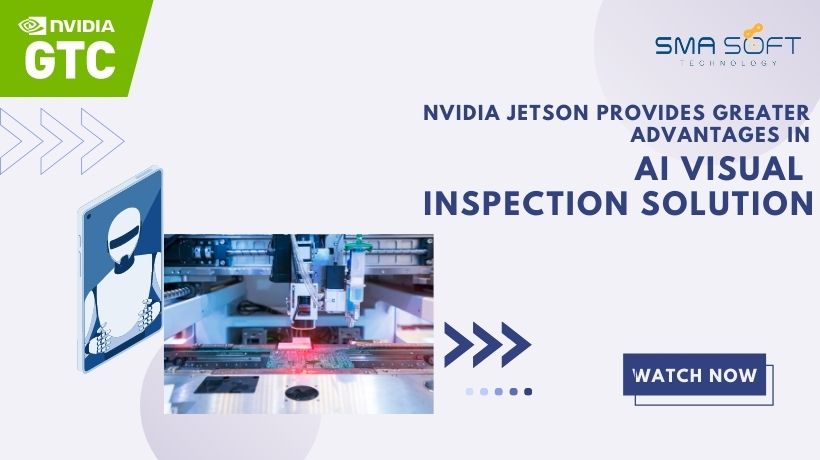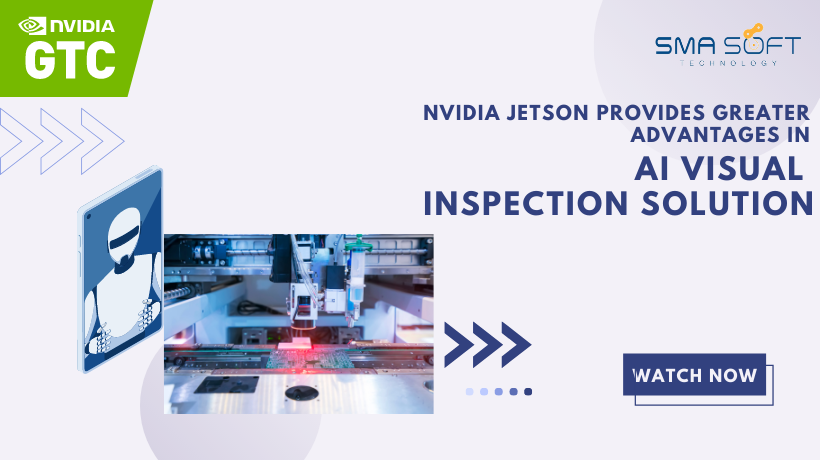 Smasoft, the leading expert for visual inspection implementation services, is striving to create a software system that conforms to the manufacturing ecosystem and supports enterprises to introduce AI efficiently. When it comes to manufacturing industry technology innovations, AI has always been the hottest topic in recent years. However, there are challenges from multiple aspects that must be overcome with each AI Implementation case. In addition to technical issues, it is also necessary to plan ahead for maximizing the advantages after the implementation.
During the NVIDIA 2022 GTC, with Smasoft's extensive experience in the field, it explains the stages of AI implementation in practice in a presentation, focusing on the common bottlenecks of the manufacturing industry as well as issues about the manageability and maintainability after the implementation stage. Smasoft hopes to provide more thought-provoking insights for enterprises planning to adopt AI technology.
Among all the issues, Smasoft put the most emphasis on an often overlooked condition that determines whether the mass deployment is optimal for the AI solution: the configuration design of software and hardware systems. To fully extend the potential benefits after introducing AI technologies, decision-makers must be aware of whether the system configuration enables the coordination that is replicable, manageable, and easy to maintain. This is the only way to ensure the resource investment for the early POC has a higher chance to generate exponential revenue growth.
Advantech's MIC-730 AI edge computing system with embedded NVIDIA Jetson AGX Xavier has always been the recommended option in Smasoft's solution. Compared with the typical RTX GPU computer architecture from other service providers, the Jetson platform is a superior choice for computing system expansion. Besides being pragmatic and cost-effective, the Jetson platform also guarantees better stability, flexibility, and a longer supply cycle, which is in line with ESG agendas that have long been valued by the international community.
Through the presentation at the 2022 GTC, Smasoft hopes to inspire enterprises to vision the long-term goal for AI implementation with its abundant experiences. Smasoft has also been providing consulting services after the 2022 GTC and will always welcome companies with innovative minds and ambitions to contact, as it is time for AI to no longer be merely a concept, but the competitive advantage to conquer the market successfully and continuously.