Technologies Behind Productivity Gains in the Chinese Garment Industry
8/19/2022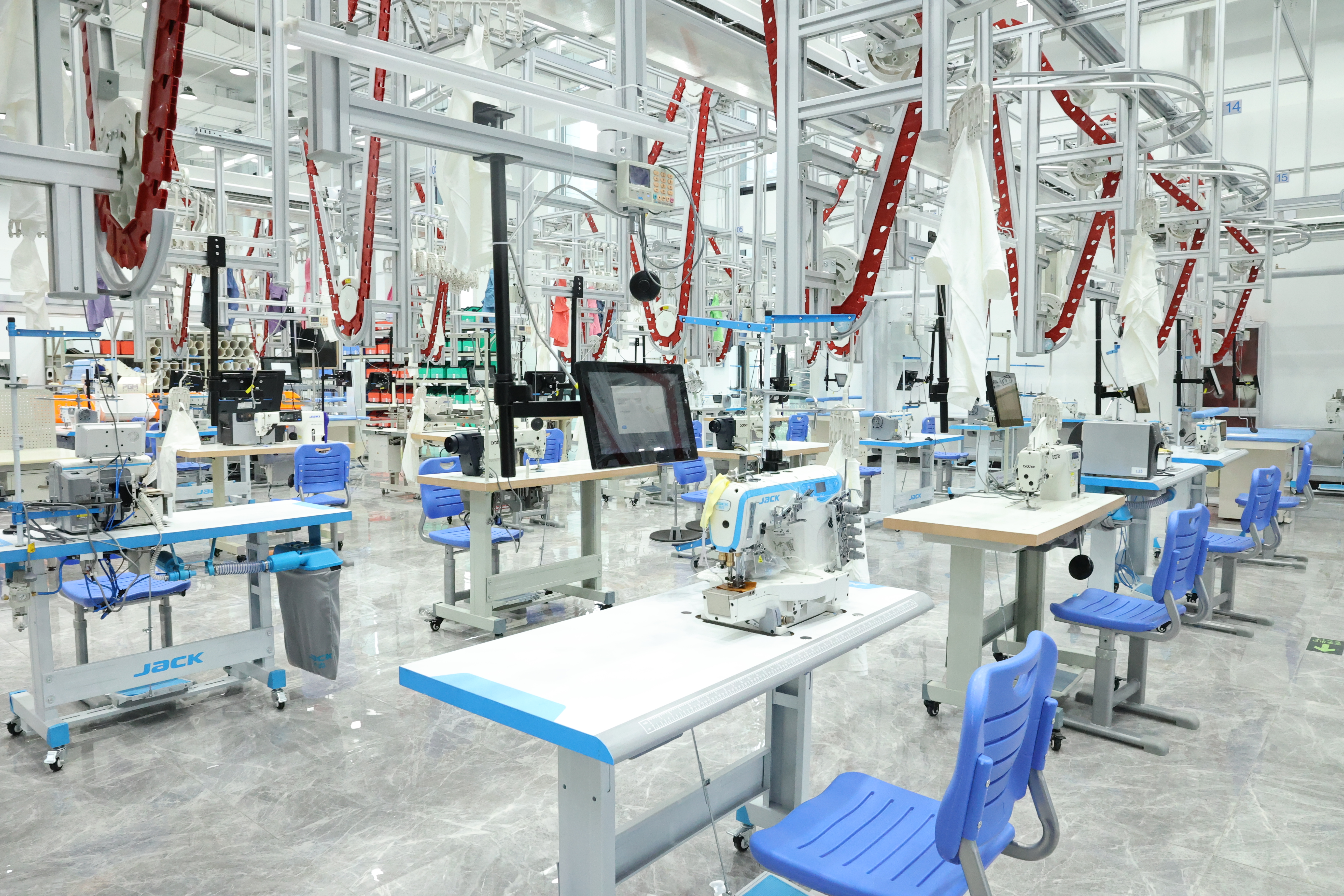 The China National Apparel Technology & Innovation Institute ("The Institute") is located in Linping, Hangzhou. The Institute facilitates collaboration between government, industry, and academia. In order to boost productivity and efficiency they wanted to utilize the power of data, so the Institute partnered with global Industrial IoT manufacturer Advantech to propel the garment industry forward towards digital integration.
5G Factories of the Future: The Digital "Enlightenment" of the Garment Industry
As the number of devices with internet connectivity scales up and the number of users increases, data handling requirements of 5G factories will also increase. In response, Advantech has provided all-in-one hardware/software solutions to address this need. Mr. Xu Bing-Shun, Consulting Director of the Institute, stated that collaboration between both parties actually began two years ago. It started with large exhibition hall displays and central control platforms before expanding into more conceptual ideas about "factories of the future" and "deep integration". The 5G factories of the future will be designated as two-phase projects that emphasize on-site data collection and real-time upgrades of interactive devices.

The Institute has prioritized three aspects when selecting the right partner in smart manufacturing development. First, the partner should provide high-performance, reliable technology. Second, the digital technology should have long-term mainstream compatibility in terms of hardware/software and should be applicable across many industry scenarios. Lastly, the partner must offer hardware and complete solutions at costs that are feasible for long-term profitability. Advantech, a company with more than 30 years of experience in the field of factory automation control, was selected after meeting the above requirements, thus becoming the Institute's long-term choice for digitalization and growth in the garment industry.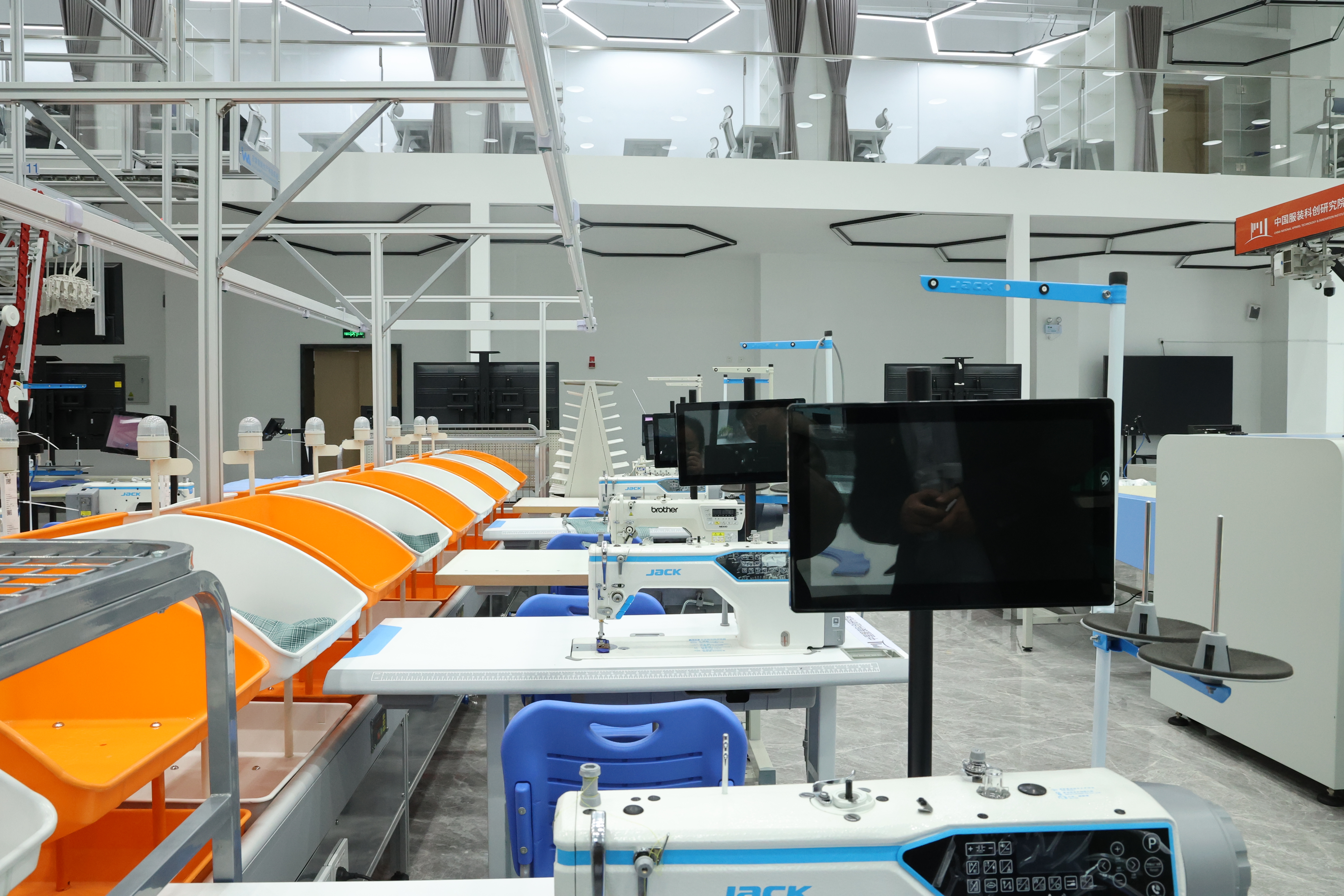 High-tech production equipment has enhanced the garment industry's overall strength, and now it is data-driven production that has become the new driving force. The Institute has focused on improving both aspects by building automated production workshops and introducing the latest textile equipment.
In order to ensure the accuracy and integrity of production data in the workshops, Advantech's all-in-one USC-130 devices have been deployed at each workstation to improve interaction between each process. USC-160 devices have also been placed at all the pipeline junctions to further enhance processing capabilities. In terms of hardware and software compatibility, Advantech's all-in-one industrial computers offer seamless compatibility with mainstream protocols, industrial software, and industrial equipment. The overall project is compatible with the Institute's self-developed MES system and will also be compatible with additional hardware and software systems deployed on the production lines, such as garment hanging systems, automated logistics systems, and industrial scheduling software to achieve deep integration and better efficiency.
It is not difficult to see that within the Institute's plans for 5G factories of the future, Advantech's all-in-one industrial computers offer stability and performance capable of handling the transfer of data and commands. Furthermore, they can also help traditional textile models of production transition toward smart manufacturing with data-backed strategies. Advantech's DeviceOn software allows for easy device integration and remote management of systems, greatly enhancing the efficiency of both production and management. Mr. Xu Bing-Shun stated, "The platform is ready to be deployed, so the Institute is developing an industrial network for the garment industry for more companies to benefit from touch-based smart equipment with internet and cloud connectivity."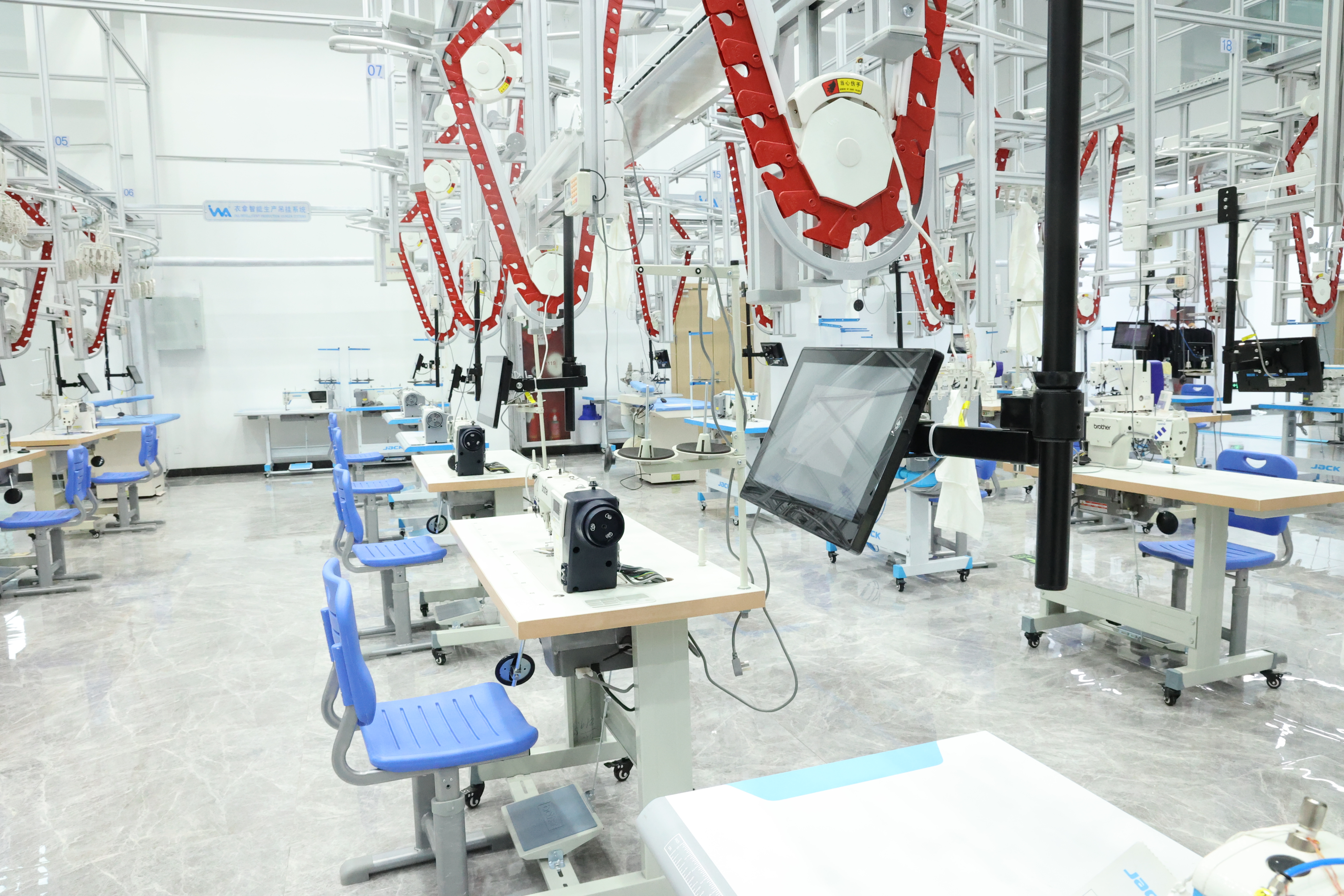 Case Study Takeaways
Advantech devices offer stable and reliable performance with strong data processing abilities.
Devices are highly compatible with other hardware and software. The USC-130/160 can be used with a lot of industrial devices and applications.
Devices can be installed and applied in various environments.
DeviceOn/iService provides remote management, greatly increasing the efficiency of production and management.
Demonstration of a Digitalized Garment Industry Exhibition Hall
The exhibition hall of the Institute represents the culmination of its exploration into the processes and technology applications within the garment industry. Traditionally, exhibition halls have had massive displays to showcase manufacturing processes with images and videos. In these new displays, the audience will have the opportunity to interact in scenarios, resulting in useful learning experiences.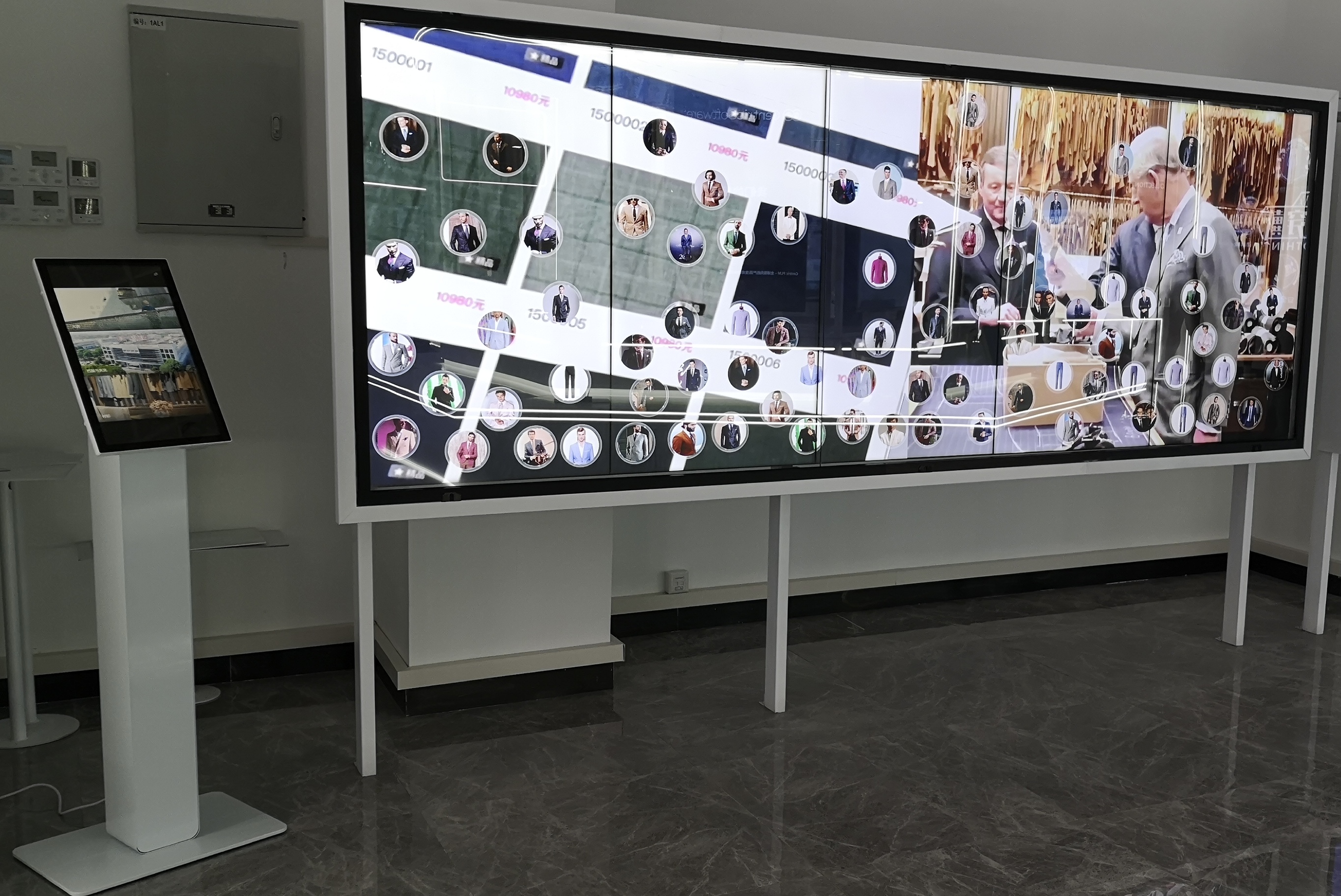 The human-computer interaction section in the exhibition hall is right on the cutting edge. The integration of sensors and RFID, among other technologies, allows the Institute to offer plenty of detailed presentations with individual viewpoints taken into account based on the demographics of the audience members. In these exhibits, human-computer interaction was demonstrated to great effect, especially when showcasing sales applications (such as AI-based outfit demonstrations with different faces and personalized recommendations).
Based on this architecture, Advantech's exhibition hall demonstrations provided front-end support for data-mining and product placement, including the all-in-one UTC-320/DS-980 solution, back-end central control platform with digital signage software to assist with smooth toggling between displays, as well as the updating and management of content. Through the creative use of data, visitors were able to interact with the exhibition hall's displays and so benefit from an interactive learning experience.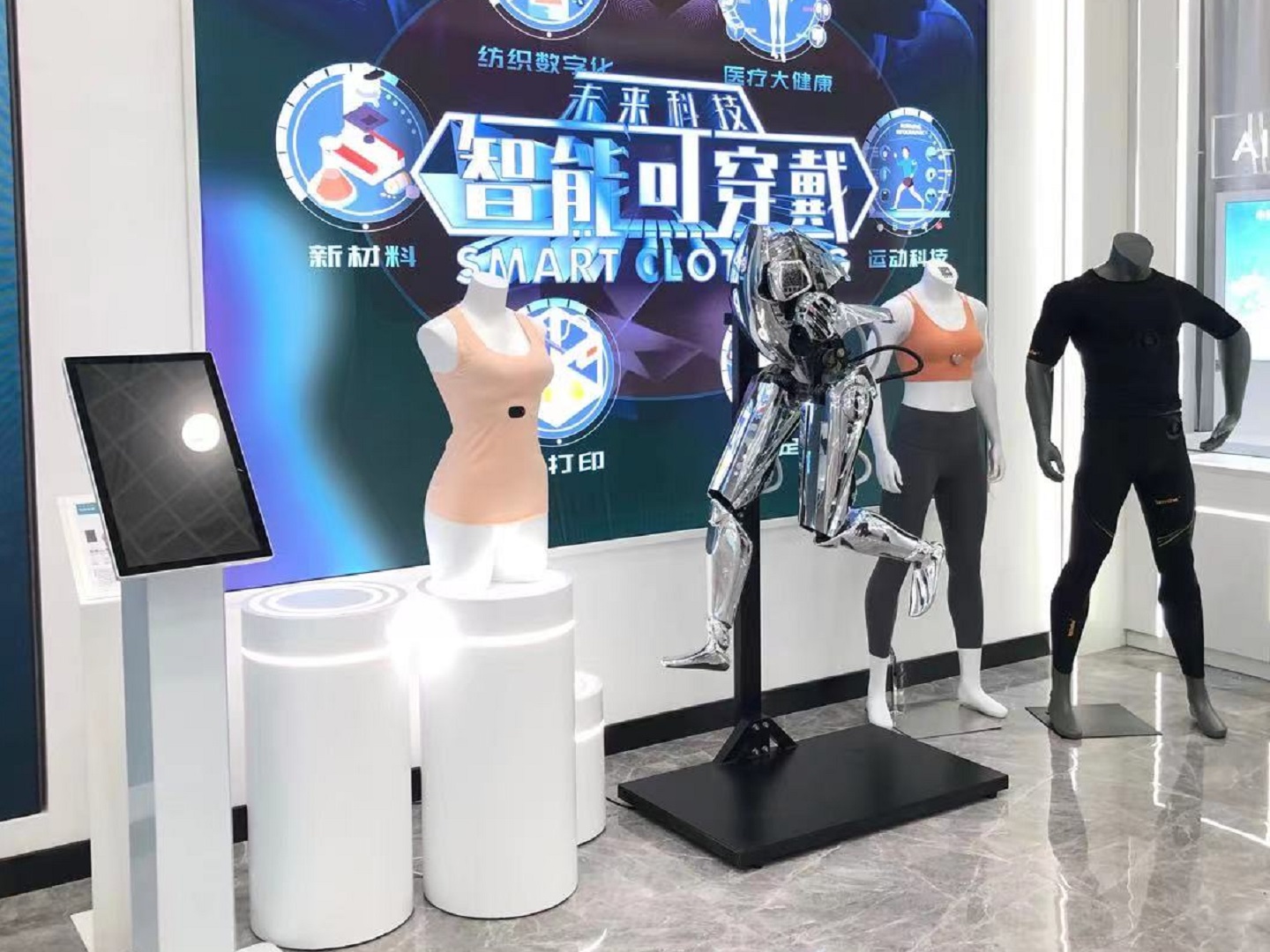 Transitioning to a Smart Digital Factory—a New Chapter in the History of Garments
On the surface, the Institute and Advantech are ramping up collaboration, but on a deeper level, IoT-based smart digital technologies are driving innovation and change at a rapid speed. Today, we are in the midst of a smart digital era and more digitalization will allow us to break through productivity barriers and reduce cost limitations. The Institute and Advantech will continue to explore human-machine interactions, and usher in a new era in garment creation and productivity driven by smart digital technologies.