Advantech Extends Intel Select Solutions for uCPE to Support CentOS with Real-Time Extensions
2/24/2020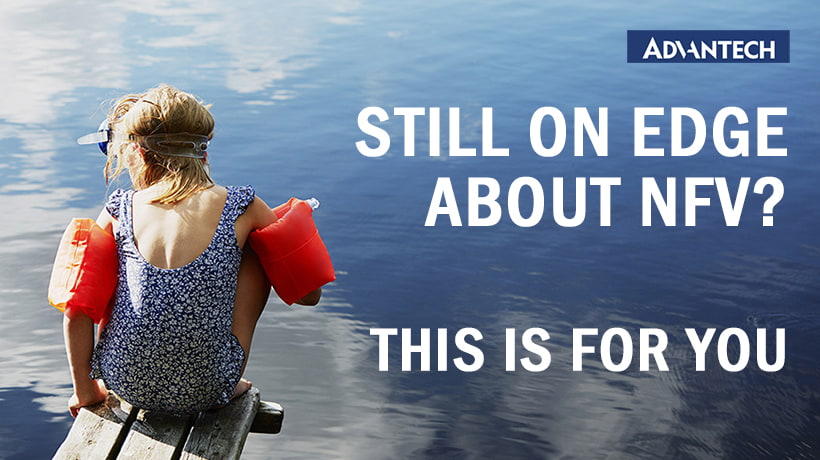 The newly verified base and plus Intel Select Solutions for uCPE from Advantech target 5G edge workloads with low latency determinism requirements in the microsecond range

Advantech FWA-3050 verified Intel Select Solution for uCPE with CentOS adds a new base configuration featuring the Intel Xeon D-2145NT processor with Intel QuickAssist Technology (Intel QAT)
Advantech high-end FWA-5070 upgraded with the latest 2nd Generation Intel Xeon Scalable processors has also been verified as Intel Select Solutions for uCPE with CentOS
Taipei, Taiwan, Feb 24, 2020 – Advantech (TWSE: 2395.TW) - today announced that its FWA-3050 network appliance based on Intel Xeon D processors has been verified as Intel Select Solutions for uCPE with CentOS. The newly verified configurations come with real-time kernel advantages that can be leveraged by low-jitter applications at the edge of the 5G network. Advantech also verified its FWA-5070 appliance based on the enhanced 2nd Generation Intel Xeon Scalable processors (codenamed Cascade LAKE-R or CLX-R). The plus configuration that integrates a higher frequency Intel Xeon Gold 6226R processor with 16 cores is available for shipping.
Intel Select Solutions for uCPE bring the optimized performance of Intel Xeon processors to the edge of communication service provider networks. Intel has introduced CentOS with real-time extensions to the Intel Select Solutions for uCPE infrastructure to support usages with high determinism requirements. This evolution builds a solid foundation for SD-Branch solutions adopting WiFi6 and 5G technologies with real-time insights for data-driven solution making.
The Advantech FWA-3050 network appliance is a compact 1U system based on Intel Xeon D-2100 processors. With over 1.7x performance improvement from previous generation, the FWA-3050 has been optimized to run enterprise SD-WAN and SD-Branch workloads. Designed for minimum downtime, this versatile white-box solution provides advanced LAN bypass and remote management features base on Advantech design IP such as fail-safe firmware redundancy for zero-risk upgrades. Three FWA-3050 configurations have been verified to meet Intel Select Solutions for uCPE with CentOS criteria. In response to market demands for acceleration from the entry level, these verified designs now include a base configuration featuring the Intel Xeon D-2145NT with Intel QAT 20Gbps encryption/decryption support.
At the high-end, the FWA-5070 upgraded with the enhanced 2nd generation Intel Xeon processors will further improve up to 36% on performance of large enterprise and cloud gateway installations at price points customers are targeting for deployments. Advantech FWA-5070 provides up to 220Gbps networking bandwidth and up to 40 Gbps data compression and encryption with Intel QAT for security demands. The FWA-5070 verification for CentOS with real-time extensions will provide the foundation for new uCPE use cases such as adding an SD-WAN overlay to Open RAN based private networks.
"Being an early supporter of open source CentOS for uCPE was a clear-cut decision for Advantech as our network appliances already ship with a CentOS based QuickStart package" said Sandy Chen, Senior Director, Advantech Cloud-IoT Group. "The new Intel verified configurations give customers a head-start with pre-tested virtual infrastructure that opens the door to new business opportunities in 5G and IoT."
The FWA-3050 and FWA-5070 configurations verified as Intel Select Solutions for uCPE with CentOS are available for shipping.
For more details about the verified configurations, please refer to the solution brief below:
Advantech Cloud IoT Group helps service providers and enterprises extend network function virtualization from the core to the edge by providing scalable compute platforms that reliably execute virtual network functions anywhere in the network. Our innovative white-box uCPEs for SD-WAN and white-box servers based on Intel architecture are supported by a vibrant software ecosystem and supply chain, offering key foundational building blocks that accelerate network transformation. From next generation central offices to edge cloud expansion and IoT, Advantech Cloud IoT Group is enabling the co-creation of products and services that will form the backbone of the new digital economy.