Scaling Digitalization with Edge-as-a-Service
17-09-2021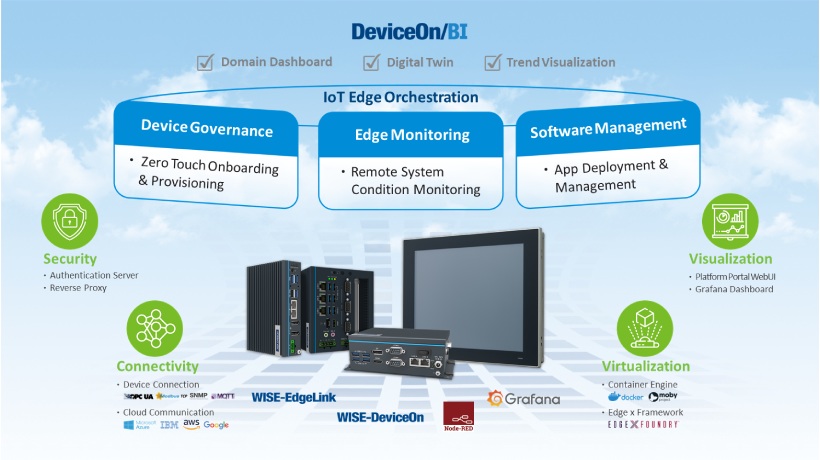 In the industrial IoT world, the trend for digitalization has transformed the way we work. New technologies, such as artificial intelligence, edge computing and robotic process automation, have been developed to automate many manual processes. IoT gateways play a key role as the bridge between devices and the network by converting physical information into digital data for transmission from the edge to the cloud.
Edge-as-a-Service is the Next Major Trend
Despite market demands for digitalization scaling, the difficulty of deployment and integration has proven to be one of the barriers to realization. To resolve this issue, the concept of edge-as-a-service (EaaS) was proposed. EaaS refers to a combination of hardware, edge services, and a cloud platform that provides device governance, edge monitoring, and software management services to facilitate the scaling of digitalization by accelerating deployment and integration.
According to the 2021 Strategic Roadmap for Edge Computing published by Gartner Research, EaaS focuses on a delivery model for edge computing in which a communications services provider, cloud provider, or even an independent software vendor or systems integrator provides all or nearly all of the infrastructure required to deliver edge-based applications, shielding the customer from technical and market volatility. This reduces the risk associated with enterprise implementations by allowing the customer to shift from a maker mindset to a consumer of outcomes, and to focus more on developing targeted applications rather than building infrastructure.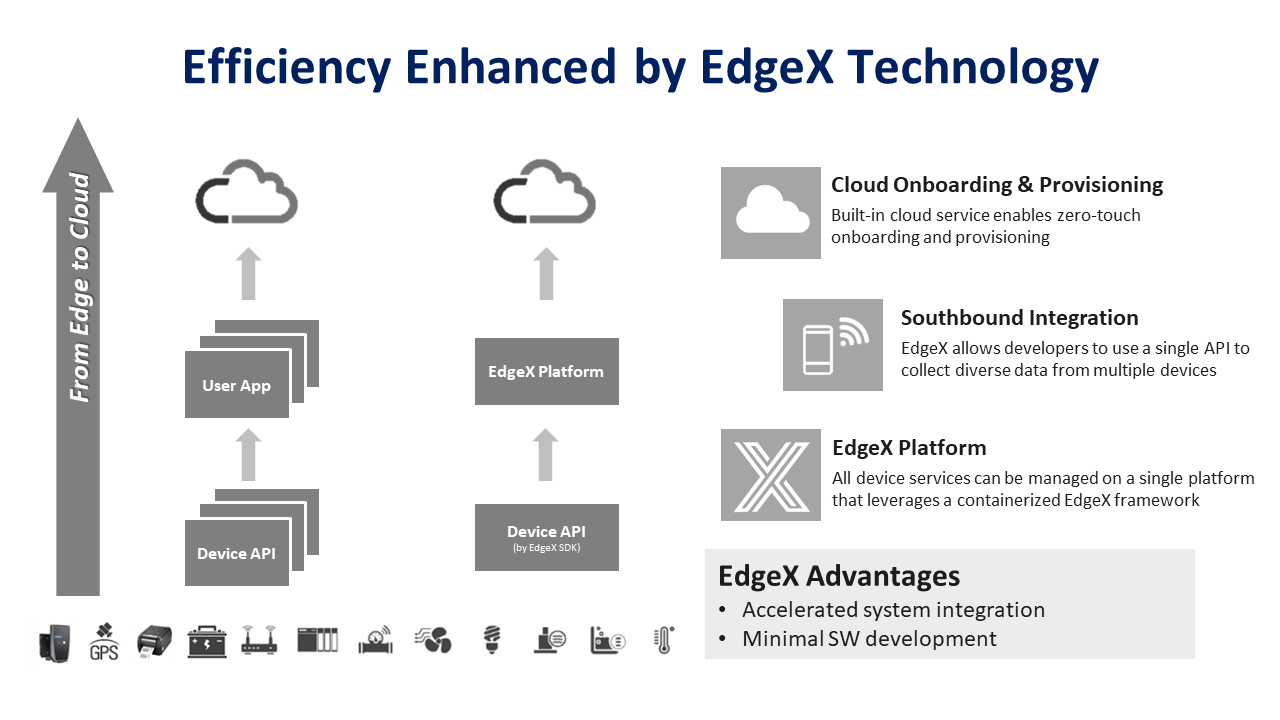 Leverage EdgeX to Accelerate Digital Transformation
Advantech's EaaS solution supports the EdgeX open-source framework at the network edge, which ensures interoperability between the application and physical devices, such as sensors, actuators, and other IoT objects. It serves as the IoT middleware platform that collects data from sensors at the edge and acts a dual transformation engine for sending and receiving data to/from the enterprise cloud and on-site applications.
The EdgeX ecosystem enables digital transformation by leveraging container resources from the growing developer community and ensuring users can optimize device and application integration with minimal cost and risk.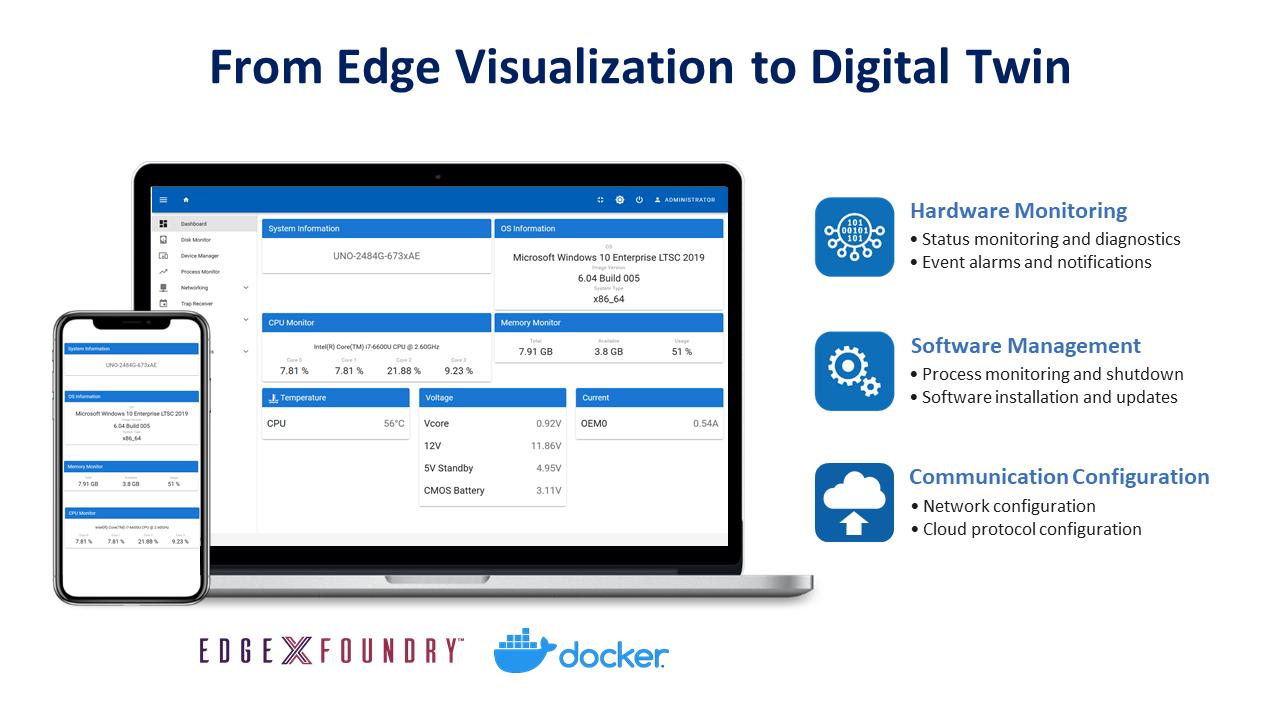 Seamless EaaS Experience with Advantech's Platform Portal
Advantech developed a platform portal that aggregates all process and application information from the hardware platform and collates them into a single webpage that can be easily accessed by users.
The platform portal employs container technology that can be implemented on all of Advantech's IT gateway series devices. Moreover, the platform portal's secure design and open software architecture enables users/developers to access the system via a HTML browser and to integrate unique analytics and connectors.
Powerful Edge Intelligence Gateways for Bridging OT - IT
Advantech's UNO-100/200/400 series of edge gateways are equipped with EdgeX and the container-based platform portal, which supports EaaS to extend cloud services to the edge in order to facilitate edge-based applications. These gateways also feature a modular design, various system I/O, and flexible mount options, making them ideal for a wide-range of applications. With support for diverse edge computing functions, UNO edge gateways can fulfil the role of multiple devices, including that of a protocol converter, a data collector, and a data logger, in various IoT constructions.
As a fundamental component of edge-computing architecture, Advantech's UNO edge gateway series provides reliable hardware in ruggedized form factors and delivers optimal efficiency and maintenance flexibility, making them ideal for supporting edge infrastructure and connecting devices in IoT environments.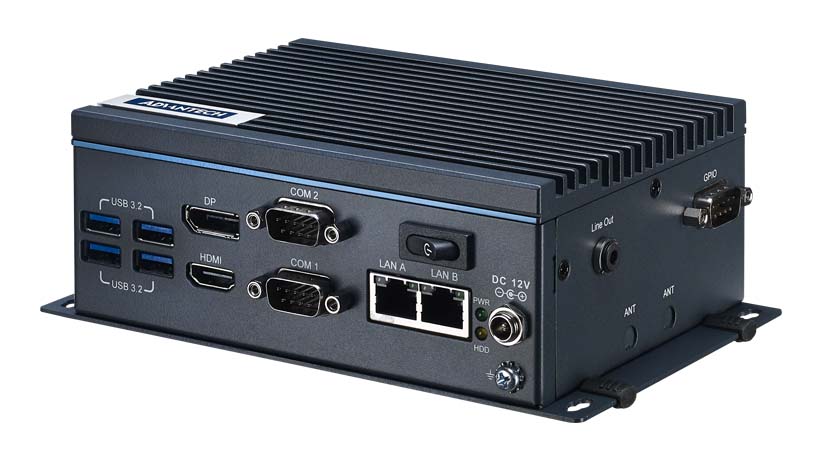 ESRP-EIS-U238
Compact IoT Edge Computer
Pre-loaded Linux cloud-based DeviceOn/BI edge intelligence services
8th Gen. Intel® Core™ i3- 8145UE dual-core processor
8 GB DDR4 SODIMM and 32 GB eMMC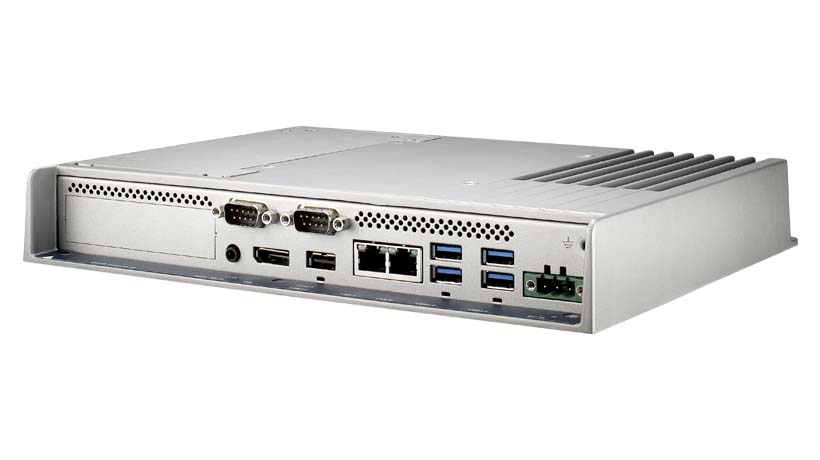 ESRP-EIS-TB510
Computing Box Module
Pre-loaded Linux cloud-based DeviceOn/BI edge intelligence services
8th Gen. Intel® Core™ i3- 8145UE dual-core processor

8 GB DDR4 SODIMM and 128 GB M.2 NVMe SSD

Are you interested in Advantech's edge service and related product offerings? Please visit our campaign website for the latest updates.