Success Stories: Accelerating AI Robotics Development
3/14/2022
Case 1 - AI-enabled Autonomous Service Robots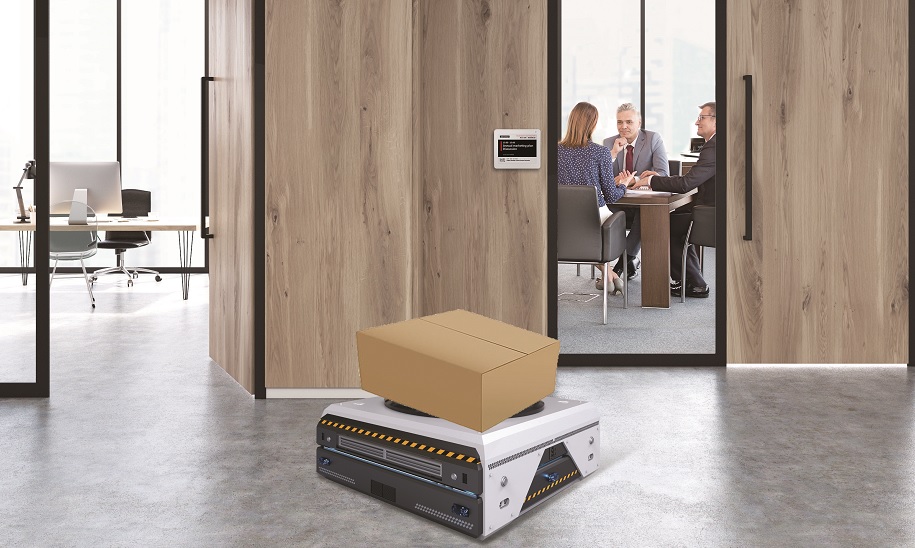 With ongoing advancements in new AI technology, visual recognition, smart sensors and smart robotic applications have begun to appear in service sectors such as warehouse, shopping malls and retail chain stores. To embrace this trend, Advantech has launched the AIR-020 with NVIDIA Jetson AI-based design and AI computing focus on service robots. This kind of solutions are highly acceptable in recent years because of human resources saving, service quality enhancing and operational efficiency improving.
The commercial robot platform is designed as the service robot to deliver such as foods or packages. The service robot needs more I/Os ports to connect different sensor devices and cameras. For example, the building intelligent delivery robot, connects several sensors such as lidar sensor, cliff sensor, ultrasonic sensor and camera to avoid the obstacles and deliver packages to the assigned location. The service robot has requirement not only system stable and reliable AI computing, but also compact dimension with multiple I/O ports. The AIR-020 is lightweight and easy to install in this kind of application. It function normally a temperatures ranging from -10 to 55°C. Besides, AIR-020 with 12-24V wide power input with USB 3.2 type C and type A, COM, DIO, CANBUS to meet the sensor connection request and also provide perfect AI computing fit to the application. With the powerful AIR-020, you can save the time and resource to deploy AI easily into the diverse applications.
AIR-020X, Jetson Xavier NX AI computing up to 21 TOPS
Compact AI ready-to-use system with multiple I/O ports
Jetson Xavier NX, TX2 NX and Nano AI computing supported
Built-in 128GB M.2 storage with Ubuntu 18.04 LTS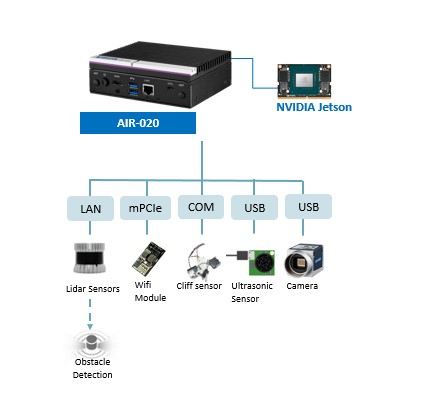 Case 2 - Accelerating AI-powered Wafer Transfer Robots Deployment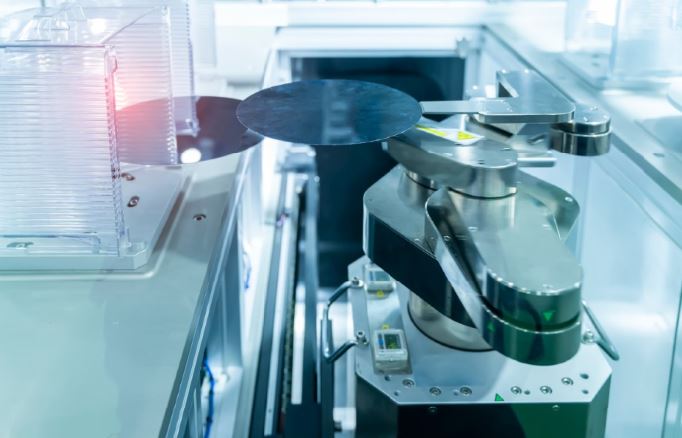 The semiconductor industry is a high-technology industry that requires precise work in wafer production. Modern AI technology has paved the way for Wafer Transfer Robots, including both stationary robots and autonomous mobile robots (AMR). In the AMR type, the system needs a computer with good machine vison and AI capability for environmental sensing and reaction. Furthermore, compact size and low power efficiency are also important features for longer operating time per single charging and easier system integration in limited space.
In this case, Advantech delivered industrial Jetson-compatible barebones PCs – EPC-R7200, with NVIDIA Jetson module, which achieves up to 21 TOPS AI capability for environmental sensing and detection; additional industrial I/O connectivity for camera image data and robotic reaction control. Most importantly, Advantech can pre-integrate and verify the software development platform for end customer, including Linux operating system, industrial I/O drivers, as well as ROS software libraries and tools. This can save developers lots of time and resource on constructing application runtime environment and focus on AI application development.
EPC-R7200 NVIDIA Jetson Barebone Computer with Xavier NX module, UIO-4034 RS-2323 and CAN bus expansion board and ROS design-in service.
Handling multi-task operations such as temperature checking, facial recognition, and multimedia content broadcasting
Ultra slim design for easy installation
Diverse I/O for connecting with a range of devices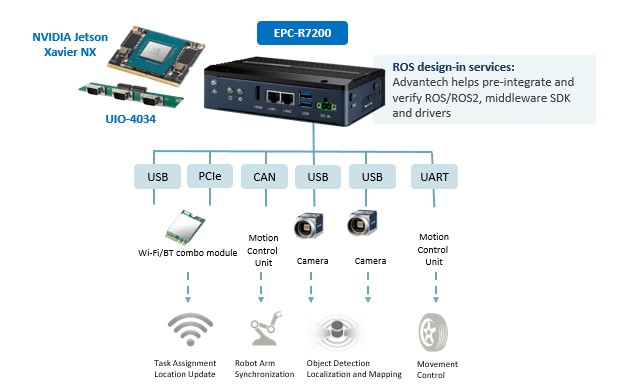 Edge AI Box with NVIDIA® Jetson™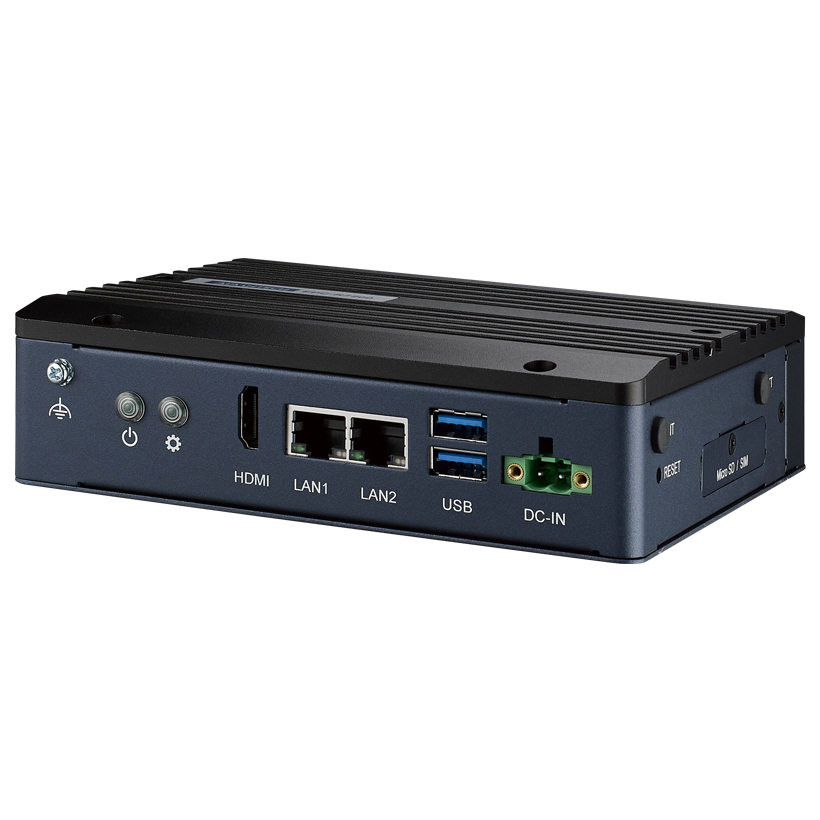 EPC-R7200
Industrial-grade Jetson-Compatible Barebones PC for NVIDIA Jetson Xavier NX, TX2 NX, Nano