Success Stories: Visualize the World Using Digital Signage
18/06/2021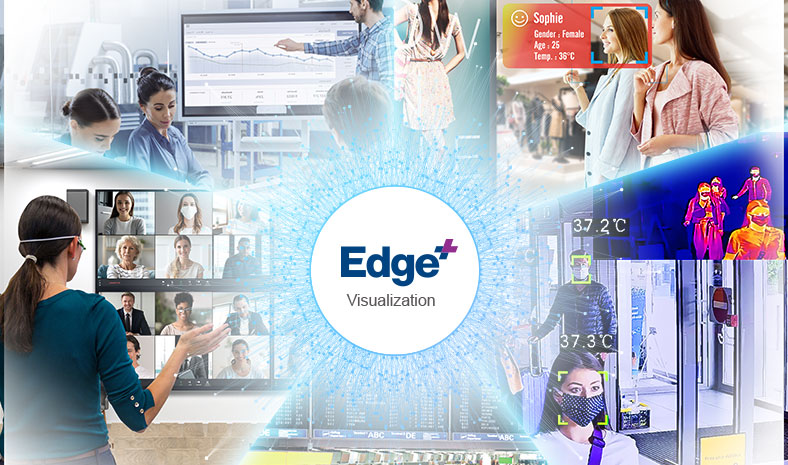 Immersive cloud computing and AI technologies are making digital signage more connected, interactive, and personalized. Advantech develops comprehensive edge visualization solutions that deliver compelling visual experiences and interactivity from the edge to the cloud. Our solutions can be found in fast-food, retail, transportation, banking, and education applications.
Case 1 - Retail Signage for Smart Targeting and Analytics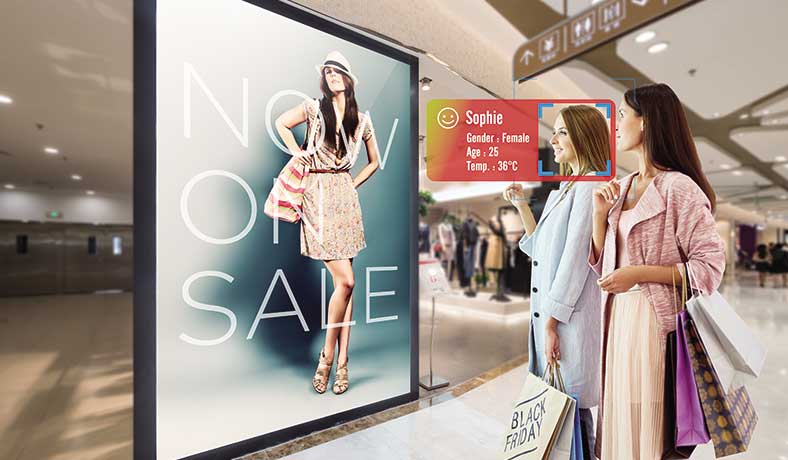 The customer combines in-store digital signage with computer vision to improve business intelligence. Advantech's DS-066 delivers advertisements and analyzes audiences according to gender and age. It also calculates the length of time someone views an ad. The preloaded content management software, WISE-PaaS/SignageCMS, allows users to manage and arrange advertisements with a user-friendly interface.
Powerful computing abilities
Built-in content management software
Industrial, fanless, and cable-free design for 24/7 operation
Case 2 - Temperature Monitoring Solutions
AI and big data are being used to manage the spread of COVID-19. SQISOFT, a famous South Korean system integrator, has integrated digital signage players with facial recognition capabilities and an IR thermographic camera, yielding a kiosk system capable of measuring body temperatures from a distance. This system can also check for masks, disseminate advertisements, and notify up to 30 people simultaneously. This innovative system uses Advantech's DS-082 ultra-slim 4K digital signage player and UCAM-220TT IR thermographic camera.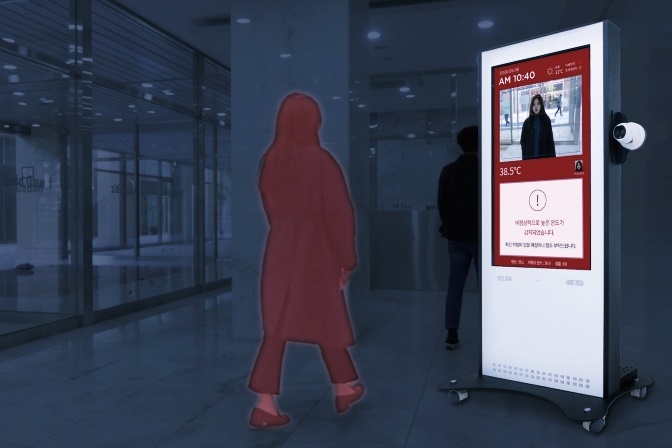 Handling multi-task operations such as temperature checking, facial recognition, and multimedia content broadcasting

Ultra slim design for easy installation
Diverse I/O for connecting with a range of devices
Case 3 - Future-proof Remote Classroom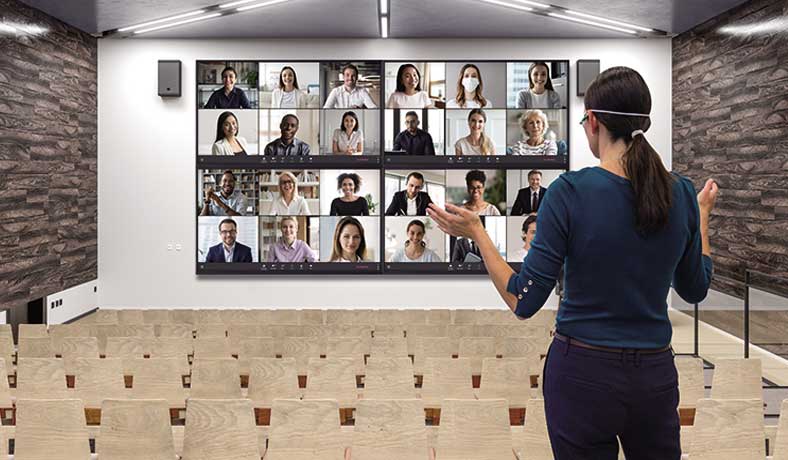 The pandemic has forced schools to embrace remote learning technology. DS-085 enables virtual classrooms by connecting to four video streams and delivering an easy-to-integrate slim design. DS-085 empowers new levels of engagement and participation in distanced learning.
Supports up to 4 displays with 4K UHD content playback
Supports Wi-Fi and Bluetooth communication modules
Fanless thermal solution for reliability and quiet operation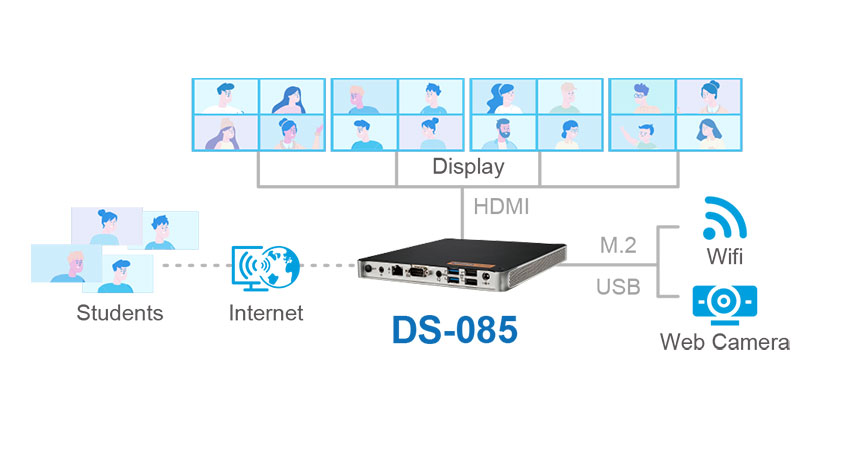 Key Products-Ultra Slim Edge Visualization Solutions