Advantech WebAccess/HMI – HMI Runtime Development Software
WebAccess/HMI Designer is powerful yet intuitive software to create total solutions for Human Machine Interface products. WebAccess/HMI Designer is proven in many application fields and is an easy integrated development tool. The features include solution-oriented screen objects, high-end vector graphics, Windows fonts for multilanguage applications, a recipe, an alarms, a data logger and operation logging. WebAccess/HMI Designer also provides online/offline simulation and other utility programs such as Data Transfer Helper (DTH), recipe editor and text editor.
WebAccess/HMI Runtime, a part of WebAccess/HMI, guarantees reliability and performance of Open Platform because of the minimum system overhead, high communication data rates, sub-second screen switching, and 24/7 operation. Our fast response software team adds new functions, communication drivers ands solutions to the software all the time to meet dynamic needs.
---
Key Advantages
• Low cost Windows based HMI runtime
• Rich screen objects can fulfill almost all types of HMI operating and viewing needs for machine automation
• Supports up to 16 communication links for different applications
• Over 100 field proven communication drivers are provided for free
• Supports data collection, alarm monitoring, recipe handling, and operation logging
• Provides a complete set of useful macro commands.
WebAccess/HMI Features Highlight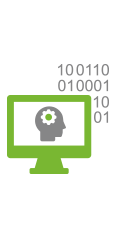 Smart Screen Management
| | |
| --- | --- |
| • | Shows the screen numbers and their names of an application in a traditional text list or a thumbnail list. |
| • | Select screens from the list to edit, cut, copy, delete or export them. |
| • | Creating new screens and importing screens can be done through a pop-up menu. |
Efficient Project-based Structure to Manage Multiple Applications
| | |
| --- | --- |
| • | The project tree provides all you need to manage a project. |
| • | Global settings and resources sharable to all applications in a project. |
| • | Make the most out of existing projects by importing / exporting functions for all kinds of settings. |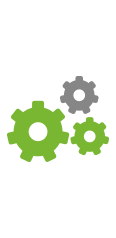 Software Functions to Meet Various Machine Needs
| | |
| --- | --- |
| • | 4 communication links with the option to add more RS-485 and TCP/IP. |
| • | 1 startup macro, 1 main macro, 4 event macros, 4 time macros, no limitation on other kinds of macros |
| • | 16 discrete alarms, analog alarm, recipe block and data loggers. |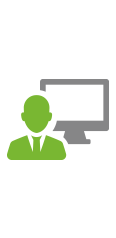 Friendly Tools to Make Customized Designs Easier and Efficient
| | |
| --- | --- |
| • | Real-time WYSIWYG allows you to see the change of object appearance at any time. |
| • | Property dialogs with semi-transparent features will not block your view to screen objects anymore. |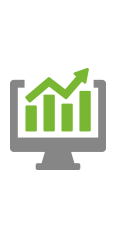 Reduce Time and Effort to Boost Performance through Simulations
| | |
| --- | --- |
| • | Offline simulation function can help to experience your design result even before decide to purchase this model. |
| • | Evaluate the communication performance using online simulation before installation. |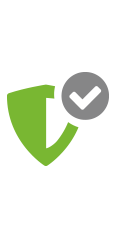 Secure Intellectual Properties
| | |
| --- | --- |
| • | Project files, global macros, and password tables can be protected by different passwords. |
| • | Copying and uploading of an application can be prohibited in advance. |