Advantech Enhances Passenger Safety and Services on the Sydney Metro System
09/06/2022
Seeking a system that complies with EN50155, EN50121-4, and IEC 61373 railway application standards, a global technology leader chose Advantech's ARK-2250R ultra-rugged railway transportation solution (TS) to improve safety and enhance services on the Sydney Metro System. The solution needs to handle heavy workloads and harsh environmental conditions on moving trains to ensure safe, reliable operation.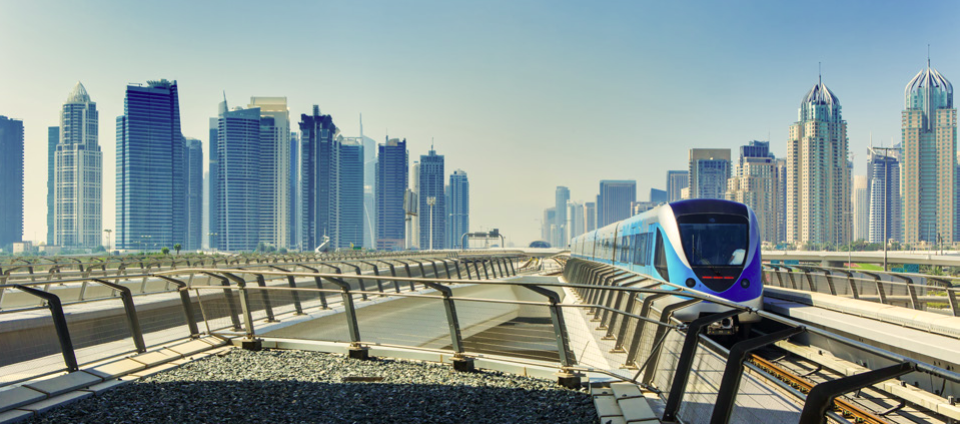 Photos provided by Shutterstock
Interview with Nic Lin, Project Assistant Manager of Advantech
Sydney is the largest city in Australia, with apopulation of nearly six million who rely heavilyon its overstretched road networks. Accordingto the Australian Bureau of Statistics, over 90%of Sydney households owned at least onemotor vehicle in 2016. The city's rail networkwas designed to accommodate Sydney's1970's population of just over 3 million, andhas not been expanded. Consequently, trafficcongestion and car dependency have becomeincreasingly prominent issues. To address theseissues and reduce carbon emissions, SydneyMetro, Australia's largest public transportproject, began operations in May 2019. It is nowAustralia's first fully automated driverless metroservice.
Rugged, certified onboard system for long-operation under harsh conditions
A global technology leader specialized increating high-tech solutions, services, andproducts was selected as the systems integrator(SI) in this project. This company's history ofproviding solutions to diverse industries in 70countries qualified them to build the central control and communication system for the SydneyMetro. The communication system on the train connects the public address system, passenger information systems, video surveillance systems, digital information boards, door sensors, and alarm systems, enabling a fully-integrated ap-proach to information management.
The system needed to provide real-time arrival predictions and a route network map, notify the central control system of alarm events, and record around-the-clock video footage for future enquiries. Therefore, to ensure a smooth operation and seamless connectivity, the onboard embedded computer, which serves as the communication system, had to be rugged enough to operate stably for long periods in harsh conditions. Additionally, it had to comply with international standards for equipment intended for use on railway vehicles, such as the EN50155, EN50121, and IEC 61373 standards.
Professional field experience contributed to every aspect of the project
Advantech proposed using their ARK-2250R ultra-rugged railway transportation solution in an effort to cope with heavy workloads in hash environments with vacillating temperatures and shock/vibration. Featuring 6th generation Intel® Core™ i5/i7 processors, this solution delivers the computing and graphics power needed to perform video transcoding, supports operation in wide temperatures (-40 ~ 70 °C/-40 ~ 158 °F), and is resistant to shock and vibration (IEC 61373 Category 1, Class B). To fulfill video sur-veillance requirements, the ARK-2250R provides up to 8 x PoE ports for IP camera connectivity through a single cable, eliminating unnecessary wiring in passenger coaches and streamlining installation. Furthermore, real-time surveillance video streaming from all IP cameras can be recorded on ARK-2250R's hot-swappable 2.5" SATA/SSD drive.
ARK-2250R comes preloaded with Advantech'sWISE-DeviceOn remote device managementsoftware. This provides status informationand alerts — on disk wear, overheating, andsystem overloads — that help the control roomschedule system maintenance and guaranteesnonstop-automated metro services. ARK-2250Rhelps enhance passenger safety and servicequality by connecting to passenger informationsystem displays. Likewise, it provides Wi-Fiservices for passengers. To prevent doors frombeing obstructed, sensors and alarms fitted tothe automated train doors are also connected toARK-2250R. An audible signal will trigger in theevent of an incident and the central control room will be notified.
A bespoke 4U front access chassis with a 2.5" SATA/SSD drive bay was used in the project to accommodate the limited space within the system's cabinet. In addition, the SI learned that the project required a watchdog software module after the system's launch and trial. This module needed to be delivered quickly for project verification. Accordingly, Advantech's technical team developed the watchdog API from scratch within 3 days then helped the SI package it with Linux OS after they encountered loading issues.
Two factors led the SI to choose Advan-tech. First, Advantech boasts considerable professional in-field experience and proven competence in rolling stock applications, and has a record of solving software and hardware integration difficulties in many other projects. In addition, disappointment with the previous supplier's supply chain reliability and services led the SI to seek a company with continuous hardware product supply and provision of local after-sales services. n the future, the solution will be upgraded with 11th generation Intel® Core™ processors, delivering faster and higher per-formance computing power to more advanced urban mobility applications.