Remote Healthcare Services - IoT Gateway Enables a Smarter, Safer Home
12/29/2015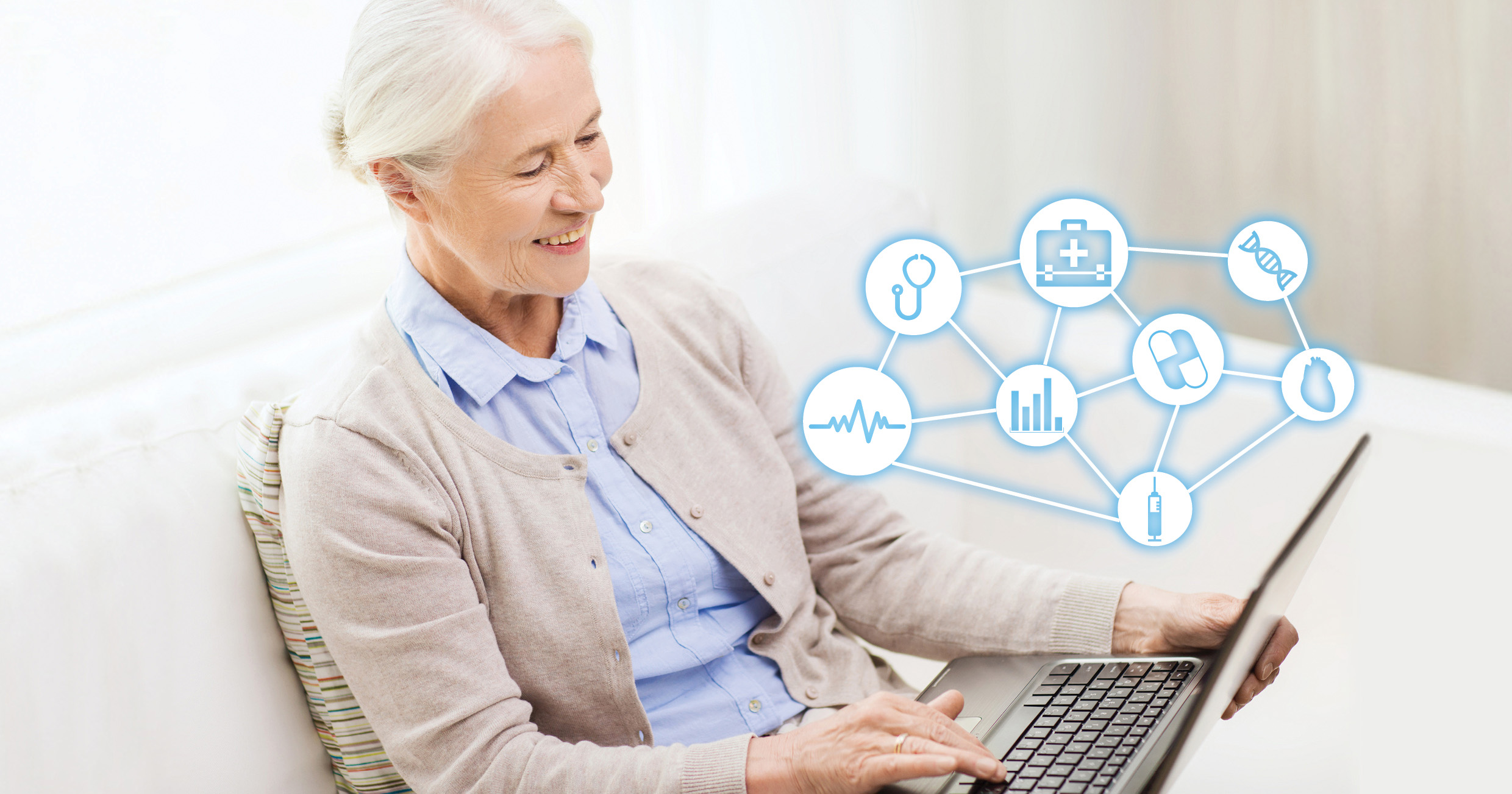 With an ageing population and rising levels of obesity, diabetes, and coronary heart disease, concerns are increasing about unexpected medical events that represent a new set of challenges for patients as well as medical professionals. Caretakers and clinicians need to know about vital signs and changes in behavior patterns so they can provide timely and accurate care.
Challenge
Our customer was looking for an integrated solution that could improve the lives of elderly and vulnerable people by providing a medical monitoring system that gave reassurance, while enabling early intervention with minimal intrusion. The platform needed to be highly reliable, with a long life cycle. It should include capabilities for communication both with sensors in the home and also with the cloud.
Solution
The Advantech UTX-3115 was designed from the beginning as a gateway product for IoT applications, and it proved ideal for the remote health care application. This fanless, widetemp embedded box computer offers serial ports that can connect to control devices or to sensors for data aggregation. It also includes Mini PCIe slots that support Wi-Fi and 3G /4G proprietary WWAN networks. Patients take an active role in deciding what information they want collected, and then all data can be sent to the cloud in real time through the UTX-3115.
High Expandability and Efficient Operation
UTX-3115 provides two Mini PCIe slots which can take either a Wi-Fi module or a Bluetooth module to communicate with vital sign, environmental, or behavioral sensors. It also has an RS-232 port and an RS-422/485 serial port that support ZigBee interface sensor devices. Powered by an Intel Atom™ E3826 dual core processor operating at 1.46GHz, the UTX-3115 offers significantly reduced power consumption compared to previous generations. The reduced 12V power consumption cuts total cost of ownership. The unit also includes Wind River IDP image, and McAfee security functions to protect system efficiency and reliability. Advantech's UTX-3115 is not just an embedded box PC, it's developed specifically with IoT in mind and integrated with Intelligent Systems Framework (ISF) from Intel, and Wind RiverR Intelligent Device Platform (IDP) solutions for a totally IoT ready platform solution.
Palm-size, with Wide Temperature Range Support (-20 ~ 60 °C)
Capable of indoor or outdoor 24/7 operation, this IoT gateway is a robust and efficient solution for remote health care services. UTX-3115 boasts palm-size dimensions and three kinds of mounting kits for easy installation, even on irregular surfaces. With wide temperature support, from -20 ~ 60°C, the fanless, low-maintenance UTX-3115 solution is nearly silent in operation.
Advantech Solution:UTX-3115
Intel Atom™ Dual Core E3826 1.46 GHz processor with wide temperature -20 ~ 60 °C support

Palm-size form factor: 138.5(W) x 35.98(H) x 116.4(D) mm

Built-in 1 ea. half-size Mini PCIe slot, and 1 ea. full-size Mini PCIe slot for Wi-Fi or 3G modules

2 COM ports: 1 ea. RS-232, 1 ea. RS-422/485

Supports WIN10/8/7 and WR IDP OS

Optional VESA / DIN-rail wall mounts