SQRAM Provides Extreme Ruggedized Solution for Aircraft
5/19/2017
Introduction
Aerospace and defense systems require rugged and reliable platforms that can operate in challenging environments. Conditions in these fields are characterized by extreme heat, cold, dust, shock, and vibration. When it comes to DRAM memory modules inside these systems, individual bit errors are common as they operate under extreme conditions, meaning their DRAM modules are repeatedly tested to their specification limits.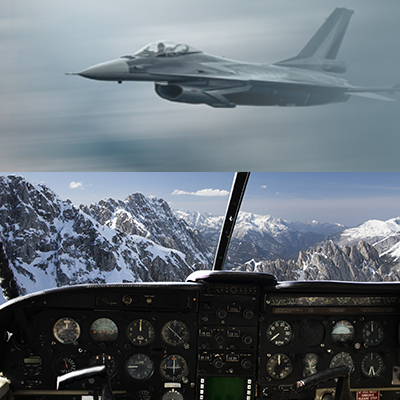 Application Requirements
Our customer was involved in a project making flight instrument panels for AirBus and required a ruggedized memory solution to cope with mission-critical environments. A major concern was that memory modules would be affected by humidity and AirBus needed their systems to be highly resistant to moisture and humidity. They needed a ruggedized memory solution with the promise that key components could operate continuously 24/7 in AirBus aircraft under extreme conditions with total safety.
Project Implementation
The AirBus flight instrument panels included Advantech's industrial grade SQR-SD3M SODIMM 1.35V low voltage DRAM DDR3 8GB memory. To operate in extreme conditions, each DDR3 DRAM module is designed with reliable and wide temperature IC chip and 30u" PCB and is verified for severe thermal shock in wide temperature ranges of -40°C ~ 85°C for 12 hours in our burn-in test program. In addition to humidity tests in our special chambers, we apply a conformal coating on the PCB module for base resistance against corrosion, acid, and water problems. Moreover, SQR-SD3M also has under fill epoxy applied on the PCB substrate and IC chip to protect solder connections against vibration or shock. This outstanding protection extends durability and protects against drops and vibration. Last but not least, all key information is stored in EEPROM. In order to ensure the DRAM works without impact from system noise, we lock the read only EEPROM function to protect against accidental write overs. This highly reliability and durable SQRAM memory solution perfectly fulfilled the customer's request and our severe test program and extra ruggedizing service perfect fitted their mission critical requirements.
Benefits
Advanced EEPROM protected design ensures DRAM operates without impact from M/B data interference.

100% reliability burn-in and vibration testing program.

Conformal coating and IC side fill services.

Reliable, ruggedized industrial-grade DRAM with -40°C to 85°C wide operating temperature testing to withstand extreme operating environments.