Advantech's Energy Management Solution Helps Vishay Reduce Costs and Optimize Efficiency
10/28/2021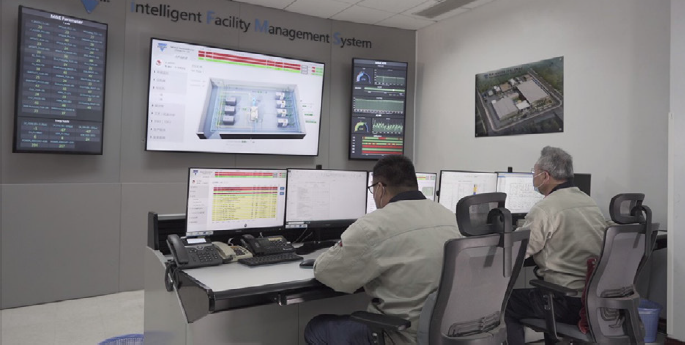 Tianjin Hongkai Technologies has joined forces with Advantech, to create a one-stop energy management solution for Vishay Intertechnology that transforms its various systems into a smart centralized system.
Energy consumption remains a major manufacturing cost. Growing awareness of sustainable manufacturing and the recent tightening of environmental regulations has emphasized the importance of knowing how to improve energy efficiency. Congruously, collecting and analyzing energy data is the first step towards future improvement.
Vishay General Semiconductor's electronic component production site in Tianjin, China, runs multiple operations. They wanted to improve their access to both historical and real-time energy data in an effort to draw insights and engender efficient energy management strategies.
Leveraging Hardware, Software, and Industry Experience to Ensure Project Success
Since its founding in 1962, Vishay General Semiconductor has grown to become one of the world's most trusted manufacturers of discrete semiconductors and passive electronic components — offering diverse products and one-stop shop services. It presently has 69 manufacturing sites in 17 countries. Vishay General Semiconductor (China) was established in Tianjin Economic-Technological Development Area in 1995 with the aim of finding an alternative to traditional discrete manufacturing. In 2018,while bidding on a Vishay smart manufacturing contract, Tianjin Hongkai Technologies collaborated with Advantech in the creation of a one stop energy management solution.
Vishay's production site upgrade began with the integration of between six and seven independent systems related to energy consumption.This consolidated their fragmented systems into a single smart centralized system — improving the energy and production efficiency of the entire site. The solution monitors the environment, power supply systems, air conditioning, air compressors, sewage systems, fire alarms, and video surveillance systems. It also establishes a cloud computing network and a centralized situation room.
Tianjin Hongkai Technologies has been Advantech's partner many years. During the bidding process, they competed with renowned global brands, such as Siemens and Honeywell. Advantech was awarded this project because of their WISE-PaaS cloud platform, customized solutions, and reasonable prices. The solution included Advantech's smart edge meters, UNO-2000 series modular box platforms, ECU1251 edge intelligent gateways, and pre-installed software solutions (WebAccess and WISE-EdgeLink).
Mr. Liu posits that being able to exploit Advantech's reliable edge-to-cloud solutions and Tianjin Hongkai Technologies' software and technological strengths in congress with both companies' years of relevant experience, contributed significantly to this project's successful implementation.
Benefits of an Energy Management Solution
This energy management solution provided several benefits, the most obvious of which are the substantial increases in equipment efficiency and resource allocation. Likewise, improvements in maintenance and general operations combined with diminished equipment failure rates,which reduced overall costs.
The cloud platform delivers overall energy consumption benefits for each business unit and meets their energy efficiency KPIs. It also enables the setting, and real-time adjustment of,individual business unit's energy apportionment ratios. In addition, statistics from ERP and MES systems can be used to analyze energy consumption per production unit. The solution also helps identify unnecessary energy consumption and visualizes results using charts and graphs. Furthermore, real-time data acquisition reflects the status and utilization rate of equipment, and this is key in determining equipment efficiency and executing predictive maintenance.
The project was selected by the Tianjin Municipal Government as a model case of smart manufacturing. It was also recommended to the National Industrial and Information Technology Bureau by the Tianjin Binhai New Area Industrial and Information Technology Bureau. In the future, Advantech hopes to provide more smart manufacturing solutions based on the WISEPaaS platform as well as digital twin and AItechnologies. Tianjin Hongkai Technologies will keep cooperating with Advantech to complete several more benchmark projects, using IIoT,cloud computing, and big data across the fields of design, production, manufacturing, and management.
Two improvements: a substantial increase in equipment efficiency and resource allocation.
Three cost reductions: maintenance and operating cost reduction; and equipment failure rate reduction.
---
MyWISE-PaaS Magazine - The New Wave of the Industry 4.0
The Industry 4.0 revolution is predicted to bring about four critical changes in the field of industrial automation. Likewise, the Solution-as-a-Service model will become one of the three main business service models. Advantech focuses on co-creation in an effort to help expand the Industry 4.0 ecosystem in response to these trends.